Help us spread the word to help charities
To get articles like this free in your inbox, subscribe to our newsletter (the link opens in an overlay).
This donation is now complete; we have given away the 100 books to charities. If you're on
our email list
, we'll notify you if and when we run similar donations.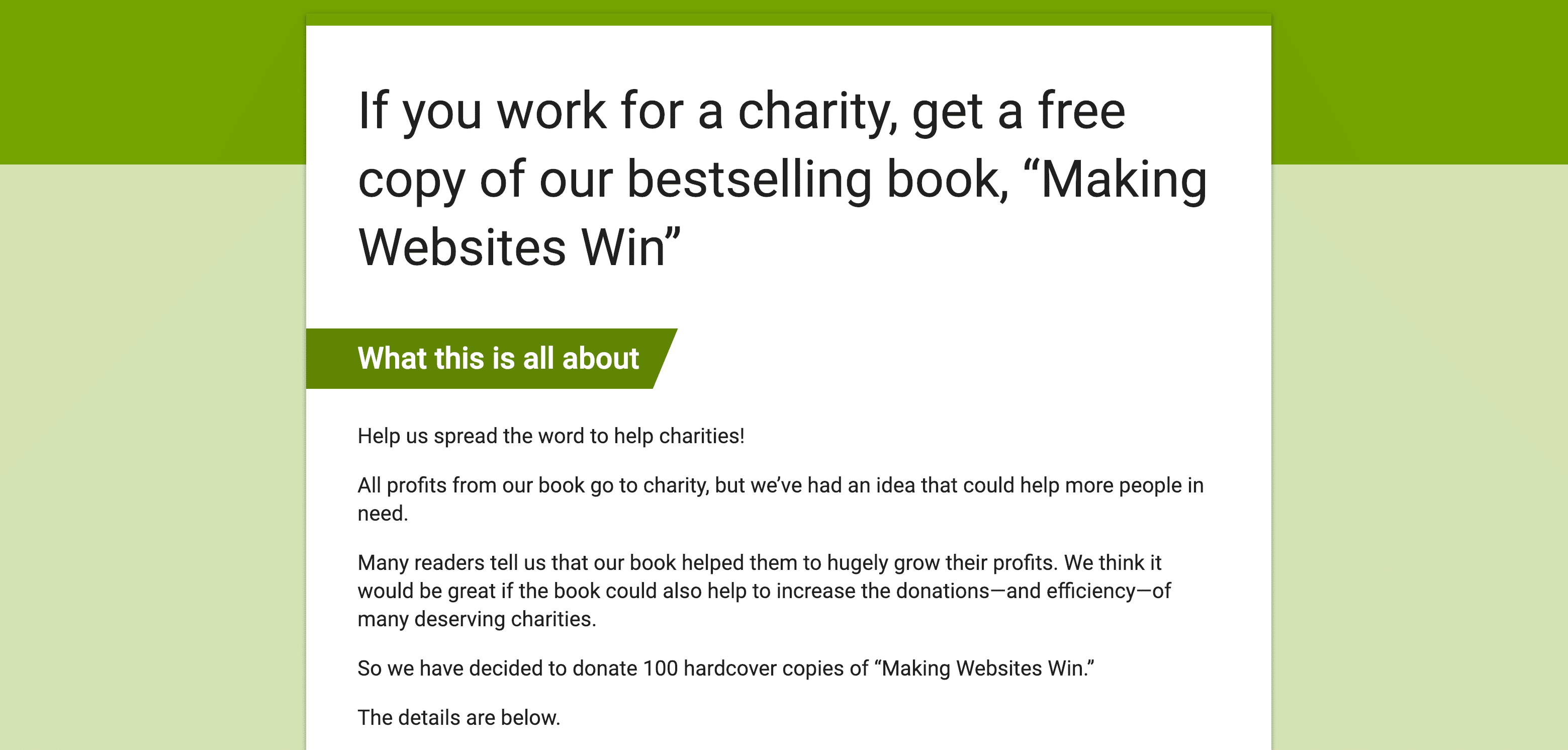 All profits from our book go to charity, but we've had an idea that could help more worthy causes and people in need.
Many readers tell us that our book helped them to hugely grow their profits. We think it would be great if the book could also help to increase the donations—and efficiency—of many deserving charities.
So we have decided to donate 100 hardcover copies of "Making Websites Win." The details—and how to get a copy—are here.
If you know anyone who works for a charity, or you support a cause that's dear to your heart, you can help by sharing this message. (Here's the LinkedIn post.)
Best wishes,
The Conversion Rate Experts Team
How much did you like this article?
---
© 2021 Conversion Rate Experts Limited. All rights reserved.