The best (in our opinion) online marketing books and resources
Before we go any further, make sure you've read our free A/B-testing 101 report and signed up to receive our valuable free reports.
Done that? Great!
Here are some other fantastic internet marketing books and resources for small businesses and entrepreneurs.
To keep the integrity of this list, we recommend only things that we understand well and that we recommend to our clients. So this is not one of those cynically compiled book lists, where the author just does a Google search and then publishes the results.
(By the way, we don't profit from any of these recommendations.)
Ten "must-have" (in our opinion) books for online marketing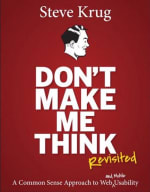 Perhaps you already own this book (if you don't, buy it now!). We are amazed, though, how many people own it, read it, love it, and then don't do what it says!
The most important thing about this book is making sure that you carry out usability tests. In fact, rather than wait for the book to arrive, go and ask the people next door to test out your website—now! Watch them make mistakes, watch them get lost, and hear them tell you all the things that Google Analytics never could.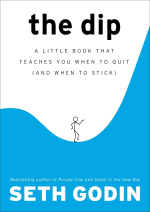 "Being the best in the world is seriously underrated" is the first sentence of this book. It's perhaps the most convincing argument we've seen for why a company (or a person) must position itself (or him/herself).
And it's only 80-ish pages long.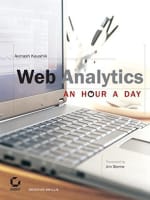 Avinash is one of the world's leading web analytics gurus. We met him at Google's headquarters, where he spends a lot of time working with the Google Analytics team.
Analytics can be a dry subject, and Avinash is great at focusing on how to use it as a practical tool for optimizing a business. His approach is based on his experience running a company's analytics department, so he focuses on practical, profitable activities, not just getting lost in data and theory. This book contains a lot of good advice. Pages 237–262 cover testing.
Avinash also has a great blog to help you keep up to date.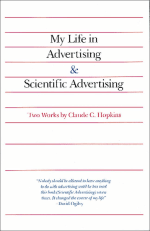 Claude was part salesman, part scientist. He spent most of his life measuring what works in advertising and what doesn't. It's almost unbelievable that this book was written in 1923. It's still one of the best books on marketing and advertising. Claude was born 85 years too early; he'd have loved the internet. The book is in the public domain, so you can get it for free here.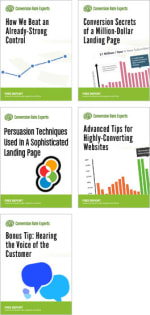 These reports (which you can get for free here) reveal exactly how we more-than-doubled the sales of several of our clients. The reports are free of charge and contain over a hundred techniques that you can (and should) use to grow your own company.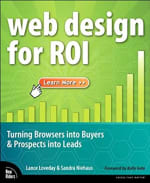 This web design book understands that websites are about doing business, not about pretty graphics and code.
Our own views on web design, which are fairly controversial, are outlined in this article.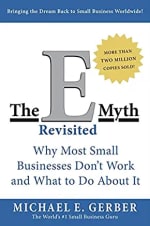 Inc Magazine called Michael Gerber "the world's #1 small business guru." The big idea is that the business owner should go from being what Gerber calls a "technician" (that is, a do-er) to being an entrepreneur.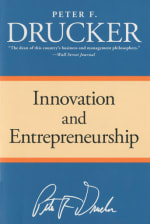 This book can be hard work (especially the first chapter), but it's a great guide to many aspects of entrepreneurship, particularly the "Entrepreneurial Strategies" and the "Seven Sources for Innovative Opportunity."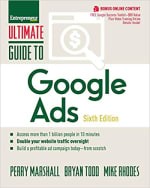 Perry takes a direct response marketer's approach to Google Ads. This book is packed with "I'd-never-have-thought-of-that" tricks and techniques.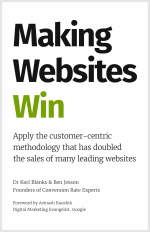 This book (by us) tells you exactly how to apply the customer-centric methodology that has doubled the sales of many leading websites. It tells you what successful web businesses do differently (and others get wrong)—and how to easily identify your website's biggest opportunities. It's a treasure trove of proven solutions for growing businesses. You can download it for free as the eBook version (opens in an overlay) or the audiobook version.
We read a lot of marketing books. Unfortunately, not many of them contain advice that wins A/B tests. If you have discovered any marketing books that have measurably increased your sales, we'd love to hear what they are.
How much did you like this article?
---
What's your goal today?
1. Hire us to grow your company
We've generated hundreds of millions for our clients, using our unique CRE Methodology™. To discover how we can help grow your business:
Schedule your FREE strategy session
2. Learn how to do conversion
Download a free copy of our Amazon #1 best-selling book, Making Websites Win, recommended by Google, Facebook, Microsoft, Moz, Econsultancy, and many more industry leaders. You'll also be subscribed to our email newsletter and notified whenever we publish new articles or have something interesting to share.
Browse hundreds of articles, containing an amazing number of useful tools and techniques. Many readers tell us they have doubled their sales by following the advice in these articles.
Download a free copy of our best-selling book
3. Join our team (we're actively hiring!)
If you want to join our team—or discover why our team members love working with us—then see our "Careers" page.
4. Contact us
We help businesses worldwide, so get in touch!
---
© 2022 Conversion Rate Experts Limited. All rights reserved.