The biggest opportunities look like toys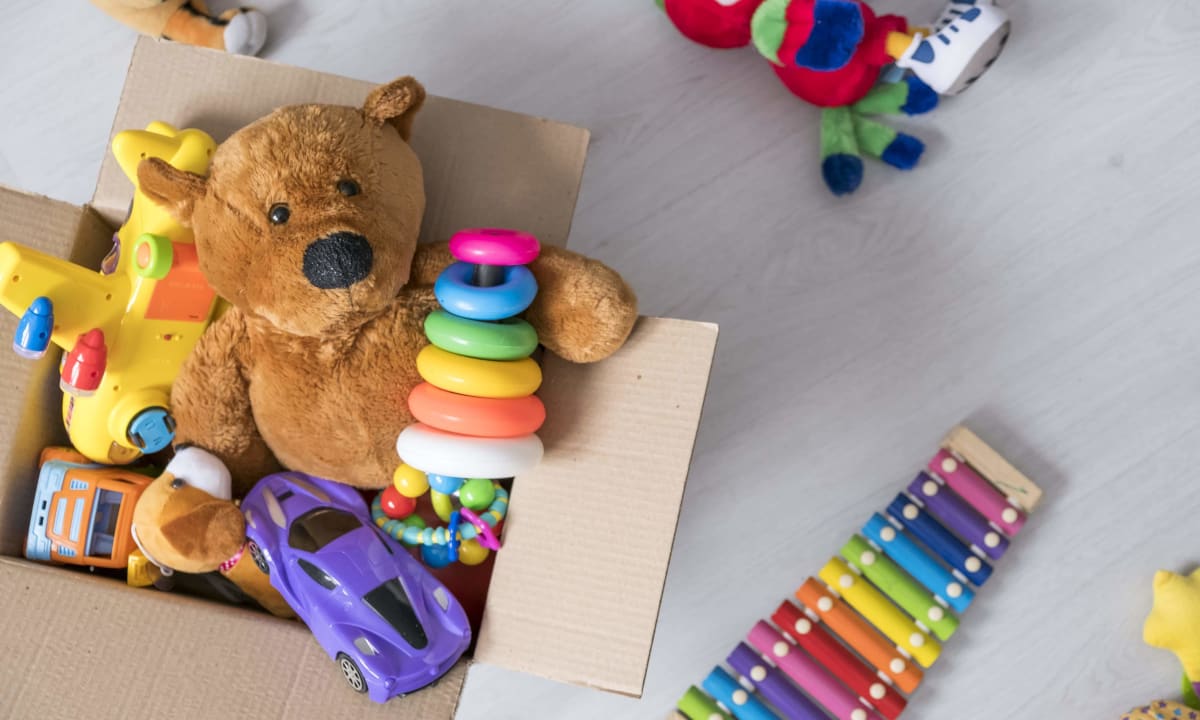 "When something is described as a toy, that means it has everything an idea needs except being important. It's cool; users love it; it just doesn't matter. But if you're living in the future and you build something cool that users love, it may matter more than outsiders think."—Paul Graham
You can find opportunities by searching for things that are growing fast but aren't taken seriously yet. Public opinion tends to be a lagging indicator of success—so success often feels like finding money on the pavement, and then looking around suspiciously, wondering why other people haven't taken it.
YouTube
On Christmas Day in the UK, the TV program Gavin & Stacey had what one newspaper described as "an incredible 11.6 million viewers." It had the highest Christmas Day TV viewing figures of the decade.
Meanwhile, we watched Whatever The Ball Hits, I'll Buy, in which ChrisMD—a minor YouTube celebrity—played a game of football in his local field with his sister and cousin. The video had over 8 million views.
We think it's interesting that the newspapers didn't gush enthusiastically about the ChrisMD video. (It's not even Chris's most-viewed video—there are 19 above it.) Whenever numbers outpace public perception, there's opportunity.
Honey, a coupon codes app, is growing rapidly. Its Chrome browser extension currently has over 148,000 reviews—more than almost any other Chrome extension. Honey was recently acquired by PayPal for $4 billion. (To put that in perspective, the retailer Foot Locker currently has a market cap of $4.1 billion.) We have noticed that Honey is piggybacking off YouTube in two ways:
First, its ads are almost unavoidable on YouTube. Here's one of them. If you set YouTube to "Autoplay," when the ad finishes you'll see a stream of similar ads, each of which has had millions of views.
The ads are presented by famous YouTubers, not traditional celebrities. The presenter from the video above, MrBeast, currently has 29 million subscribers. Each of his last 20 videos has had between 10 million and 40 million views. MrBeast is much more influential than most traditional celebrities. (He recently persuaded his followers to fund the planting of over 20 million trees.)
Two more observations:
The Honey ads are in the direct-response style. They are designed to convert. They don't look like "real" TV ads.
Ads like the Honey ones are organized via influencer agencies, companies that manage the relationship between advertisers and influencers. Influencer agencies are new. You could imagine them being mocked.
Coupon extensions … YouTube … direct response ads … influencers … and influencer agencies. They don't sound legitimate compared to their traditional counterparts: resellers … TV … brand ads … celebrities … and ad agencies. The toys are where opportunity lies. We suspect that YouTube-ads-presented-by-influencers is a winning formula that will supersede traditional TV ads.
How we benefited from the "toy" principle
When we started Conversion Rate Experts in 2006, conversion rate optimization (CRO) looked like a toy. It didn't have a name, for a start. (We trademarked CRO in 2007, but when the industry subsequently adopted the term we chose not to defend it, because we wanted the CRO community to grow.) Marketing conferences were almost entirely populated with SEOs and paid search experts back then, so we had to start every conference talk with a slide that explained what "conversion rate" meant. After one talk, someone said to us: "I like that little thing you do." For years, we were the quirky outliers—until Amazon, Apple, Google, Facebook, and Dropbox hired us to work on their websites.
If we were to start another company today, we'd aim for it to be similarly toy-ish.
What toys should you play with?
What are the "toys" in your industry—things that have high growth figures but aren't being taken seriously?
What's stopping you from getting more involved with them? Are you waiting for social proof? Because, by then, the opportunity will have passed.
How can you get involved before everyone catches on?
How much did you like this article?
---
What's your goal today?
1. Hire us to grow your company
We've generated hundreds of millions for our clients, using our unique CRE Methodology™. To discover how we can help grow your business:
Schedule your FREE strategy session
2. Learn how to do conversion
Download a free copy of our Amazon #1 best-selling book, Making Websites Win, recommended by Google, Facebook, Microsoft, Moz, Econsultancy, and many more industry leaders. You'll also be subscribed to our email newsletter and notified whenever we publish new articles or have something interesting to share.
Browse hundreds of articles, containing an amazing number of useful tools and techniques. Many readers tell us they have doubled their sales by following the advice in these articles.
Download a free copy of our best-selling book
3. Join our team
If you want to join our team—or discover why our team members love working with us—then see our "Careers" page.
4. Contact us
We help businesses worldwide, so get in touch!
---
© 2023 Conversion Rate Experts Limited. All rights reserved.