Four ways to improve your copywriting vocabulary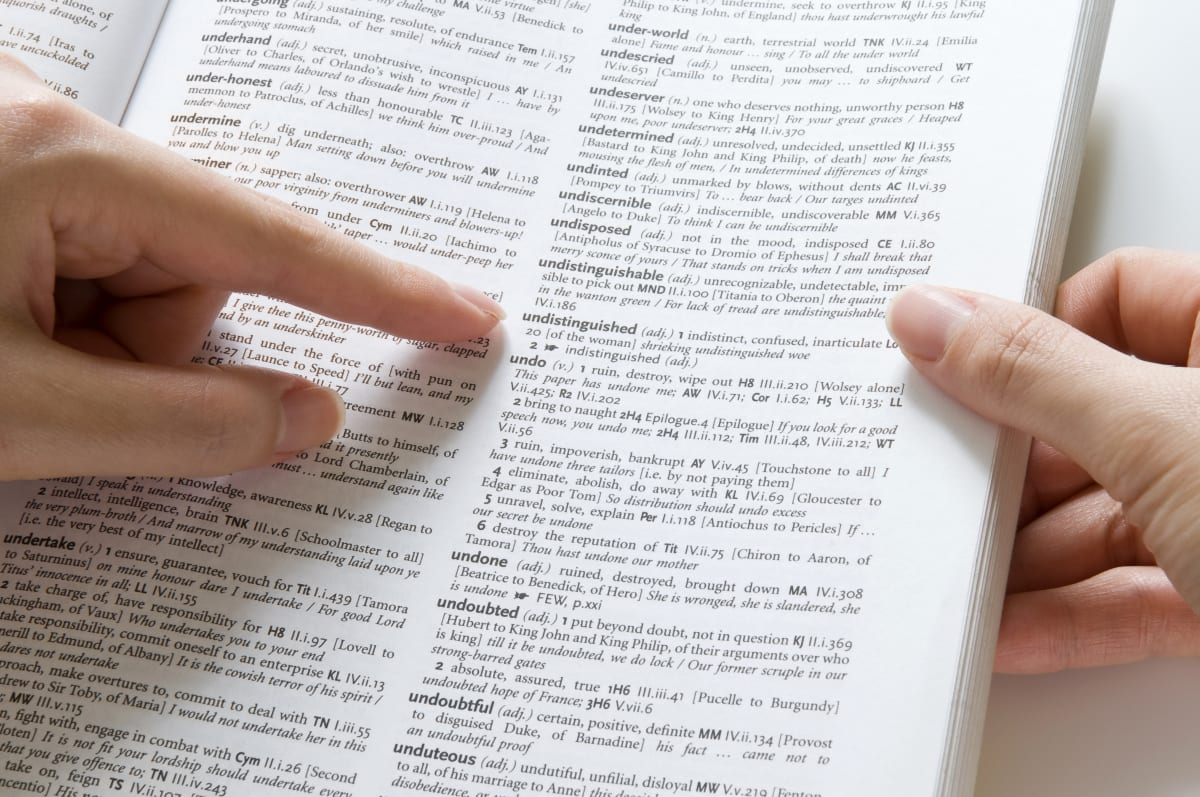 To write copy that sells, do you need a good vocabulary?
Some people say you don't. They say that good writing uses words that are simple, and everyone knows all the simple words.
There are indeed many obscure words like furnish that can almost always be replaced with simpler words like give. In fact, in the 12 best resources for improving your writing, we recommended a useful guide called The A–Z of Alternative Words, which helps you replace pompous words (like ameliorate) with simple words (like improve).
But that's not the whole story.
You see, you have two types of vocabulary: an active one and a passive one.
Your active vocabulary contains the words you use.
Your passive vocabulary contains the words you never use but understand if you read or hear them.
The average adult's passive vocabulary is much larger (some say ten times larger) than their active one. Which means that your active vocabulary is likely to be missing many powerful words and phrases that everyone understands.
So even though you have no trouble understanding the following sentence…
"Hurry! These places are first-come-first-served, so seize the opportunity while it's still fresh in your mind."
…you may have never written some of those italicized words.
You should practice moving good copywriting words from your passive vocabulary to your active vocabulary. Here are several ways to do it:
When you read good copy, be mindful of the words, and ask yourself whether you would have used them.
Create a blank document called "Active vocabulary" and use it to store useful words—and phrases—as you come across them. For example, we recently added "Busy?" to ours. Clearly, we already knew the word busy, but we noticed that it was powerful when used at the start of a call to action, such as "Busy? Call our experts for free advice." Those five characters do a lot of work.
Immerse yourself in good copywriting. Persuasive copy is a language, and you learn it the same way you learn any language—by immersion. Read landing pages, ads, and anything you can find that was written by copywriters who A/B tested what they created.
Learn the language of your customers (using these research techniques), rather than the language of your industry. We regularly increase our clients' sales by replacing their industry terminology with the words that their customers use.
Do those four things and your copy will ameliorate like crazy.
How much did you like this article?
---
What's your goal today?
1. Hire us to grow your company
We've generated hundreds of millions for our clients, using our unique CRE Methodology™. To discover how we can help grow your business:
Schedule your FREE strategy session
2. Learn how to do conversion
Download a free copy of our Amazon #1 best-selling book, Making Websites Win, recommended by Google, Facebook, Microsoft, Moz, Econsultancy, and many more industry leaders. You'll also be subscribed to our email newsletter and notified whenever we publish new articles or have something interesting to share.
Browse hundreds of articles, containing an amazing number of useful tools and techniques. Many readers tell us they have doubled their sales by following the advice in these articles.
Download a free copy of our best-selling book
3. Join our team
If you want to join our team—or discover why our team members love working with us—then see our "Careers" page.
4. Contact us
We help businesses worldwide, so get in touch!
---
© 2023 Conversion Rate Experts Limited. All rights reserved.