The fastest way to understand users: talk to a "VOC Aggregator"
What VOC Aggregators are, and why you need to find yours
According to Paul Graham of Y Combinator, to grow an early-stage web business, you should spend all of your waking hours on the following three activities:
Build the product
Talk to users
Exercise
We agree. We spend a good fraction of our time talking with our clients' users. It's priceless, but it's also time-consuming.
So we also talk to people who spend their whole lives speaking with users. For example, salespeople, consultants, and customer-support staff. We call these people "Voice-Of-Customer Aggregators" (or "VOC Aggregators"). VOC Aggregators already understand the users. And they don't just know facts like "The average user is 40 years old with 2.4 children"; they know the users intuitively, much like you know your own family. In fact, they can often second-guess how the users would react to a particular idea. Plus, because they speak with so many users, they know the relative importance of each issue. When you talk to a VOC Aggregator, you harness the wisdom of thousands of hours of conversations with users.
Of course, you still need to talk to users. But you can accelerate your understanding by identifying your market's VOC Aggregators and then talking to them.
With this in mind, the updated formula would be:
Build the product
Talk to users—and to people who talk to users
Exercise
How to benefit from VOC Aggregation
Here's what you can do:
Identify your own industry's VOC Aggregators. They may be resellers, consultants, telesales people, customer-support people. They may work for your own company or for other companies in the same supply chain. They may work for online companies, mail-order companies, or bricks-and-mortar companies. So, for example, when we work for phone manufacturers, we spend a lot of time speaking with the staff of bricks-and-mortar phone stores.
Talk to them. Ask them how they would sell your product. Their approach is likely to mirror the logic of how their customers buy.
Implement as much of their feedback as you can. Add the rest to your product roadmap and marketing roadmap.
While we were working with Sony, we visited a store that sold its devices. The shop assistant was great at selling the product.
She sold several of the devices each week, and she knew the answers to all the questions that visitors asked. We asked her for her views on the product's website, which she knew well because she had studied it when searching for answers to her visitors' questions. She described twenty-two facts that her visitors needed to know but that weren't mentioned on the company's website. We incorporated these facts into the webpage, making it much more persuasive.
For many products, the salespeople hold decision trees in their heads. What they say depends on how visitors answered the previous questions. In such cases, you should map out the decision trees, consolidate them, and then turn them into conversion flows. We did exactly this for a blue-chip financial services company. After speaking with its call center team, we made changes that resulted in a 214% increase in orders.
Getting exercise
So what about the third point, "Exercise"?
Well, you could always get a treadmill desk like our founder Karl's…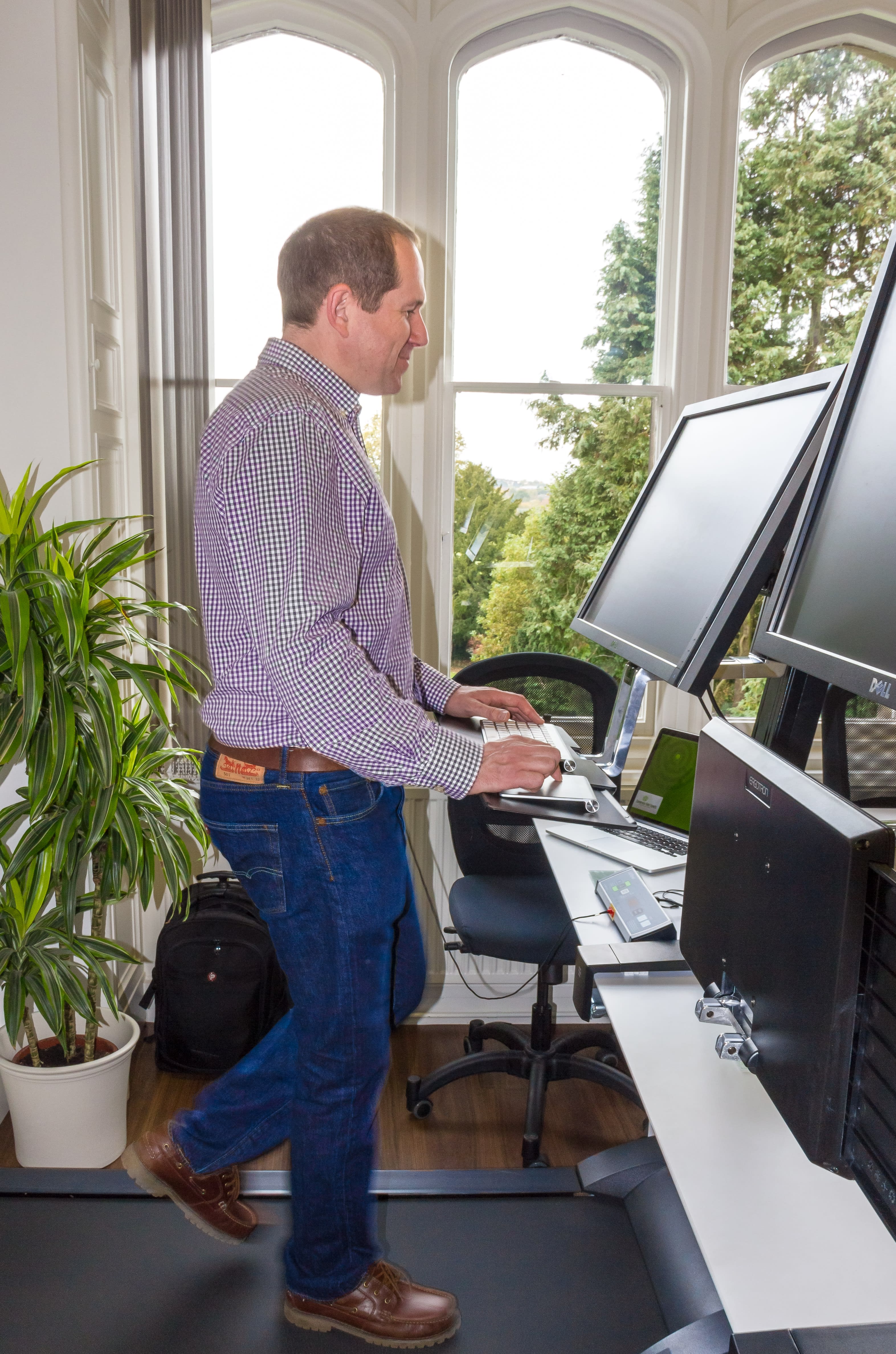 ---
What's your goal today?
1. Hire us to grow your company
We've generated hundreds of millions for our clients, using our unique CRE Methodology™. To discover how we can help grow your business:
Schedule your FREE strategy session
2. Learn how to do conversion
Download a free copy of our Amazon #1 best-selling book, Making Websites Win, recommended by Google, Facebook, Microsoft, Moz, Econsultancy, and many more industry leaders. You'll also be subscribed to our email newsletter and notified whenever we publish new articles or have something interesting to share.
Browse hundreds of articles, containing an amazing number of useful tools and techniques. Many readers tell us they have doubled their sales by following the advice in these articles.
Download a free copy of our best-selling book
3. Join our team
If you want to join our team—or discover why our team members love working with us—then see our "Careers" page.
4. Contact us
We help businesses worldwide, so get in touch!
---
© 2023 Conversion Rate Experts Limited. All rights reserved.