How Apple brilliantly used a 100‑year‑old persuasion strategy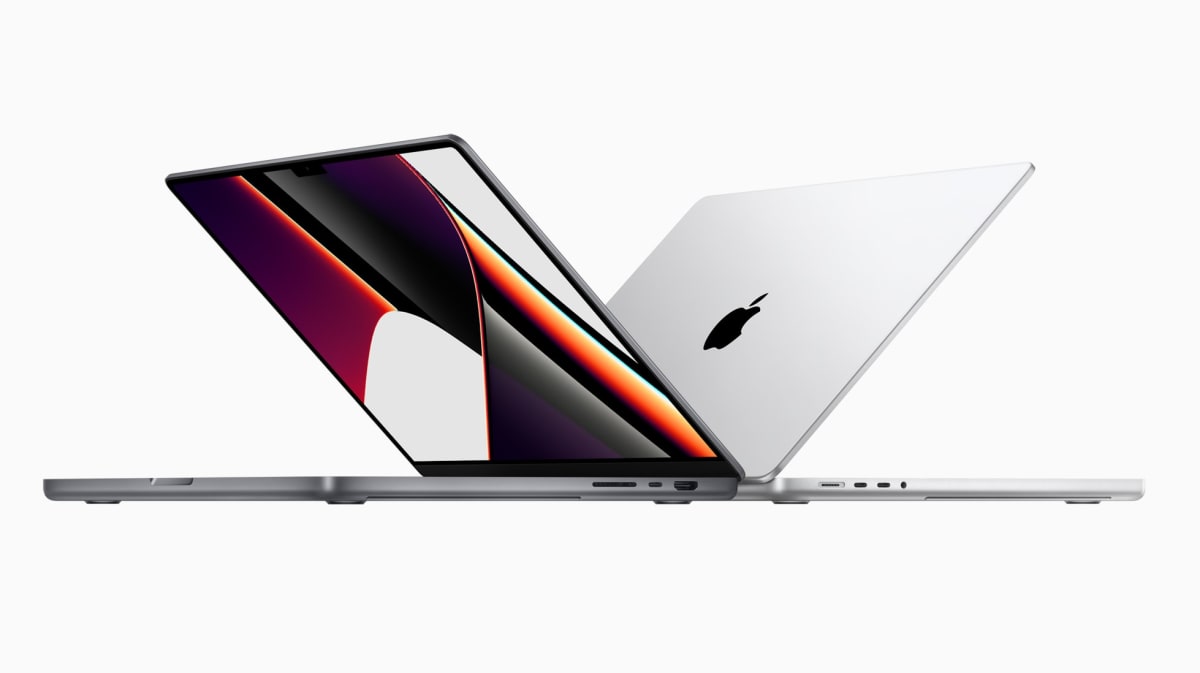 Full disclosure: This article was written before we engaged with Apple as a client, so it isn't influenced or informed by our relationship with the company.
How do you persuade your prospects of your products' quality? The following strategy works well: Show the work that went into creating the product.
You can take two approaches:
Show the work that went into inventing the product.
Show the work that goes into creating each individual product.
For example, if you were selling Rolex watches, you could tell the story of how the watch was designed, or you could describe the painstaking process by which each individual watch is manufactured. Or you could do both.
How the strategy was used to sell beer 100 years ago
Advertising legend Claude Hopkins used the strategy to revolutionize the sales of Schlitz beer in the early 1900s. He did so simply by being the first to describe how beer was made. He toured Schlitz's operations and noted down all the interesting aspects of the company's process. In particular, he highlighted those that supported Schlitz's main claim: that its beer was pure. The campaign was a huge success. Within a few months, Schlitz went from fifth place to being tied for first in the market.
Even if you've heard the story before, you probably haven't seen any of Hopkins' ads. Here's one of them: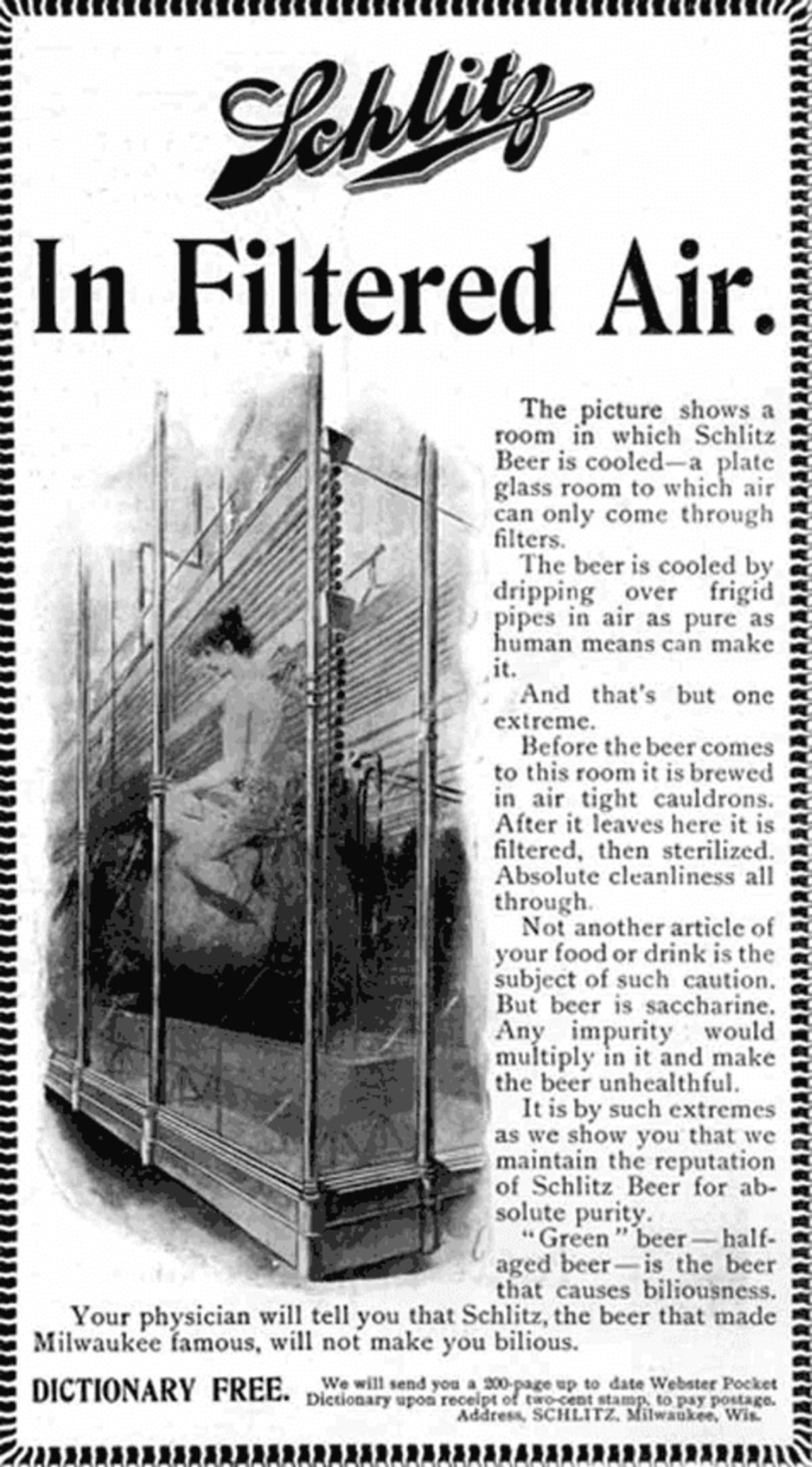 How Apple used the strategy to sell laptops
Apple uses the same strategy in many of its product videos. One of the videos from when it launched the unibody MacBook Pro is a great (if low‑resolution) example.
We recommend you watch it, but if you're too busy, here's what happens: Jony Ive, Apple's then Senior Vice President of Design, passionately describes—and shows—how the body of each MacBook Pro laptop is machined from a single block of metal. According to Apple,, the unibody increases the reliability and robustness of the laptop, allowing it to be lighter and smaller. It's a brilliantly persuasive piece of marketing.
Unlike in the Schlitz example, Apple's manufacturing techniques do appear to be unique to Apple, which makes the video even more effective.
How another of our clients used the strategy
At Conversion Rate Experts, we've used the strategy many times, to great success.
Here's an example from WinkBeds, a direct-to-consumer (DTC) mattress company:
Why does the strategy work?
The strategy works for several reasons:
It adds credibility to your claims. When you describe the work that went into creating a product, you are providing supporting evidence for the product's features. Many breweries were claiming that their beer was pure, but Schlitz was the first to give justification as to why its beer was pure.

It's concrete. People struggle to think in terms of abstract concepts. "Pure" is a vague, abstract concept, whereas "beer being dripped over frigid pipes in a plate-glass room" is concrete.

It tells a story. People respond well to stories. Stories can be considered the "native programming language" of the human brain.

It gives you something new to say. In some mature markets, it's hard to think of anything new that can be said about a product.

It gives you something to say when the product's benefits or features are not easily discernible. If you're selling bottled water or luxury watches, it's hard for prospects to discern the benefits—and the benefits themselves aren't even particularly interesting. The background story can be the most compelling aspect of the product.

It can give "romance" to the product. People love to associate objects with romantic pasts. For example, which guitar player would not like to play Jimi Hendrix's guitar? Don't underestimate the power of romance in your copy, particularly if you're selling something that doesn't have many logical benefits.
How can you use the strategy?
List the main benefits of your product or service. Presumably, you go to extreme lengths to create them. Would your prospects be impressed if they could see the work that went into their creation?
Remember, you are likely to underestimate your own achievements. Even if a technique is commonplace, it may still impress your prospects.
Bring your process to life. Tell the story. Feature the people who worked on it—and show the passion behind it.
Be specific: Lexus says its Certified Pre-Owned cars go through a "rigorous 161-point checklist," rather than just saying a "thorough check."
When will the strategy not work?
Clearly, the strategy will work only to support a particular claim. If Apple's prospects didn't care about quality and elegance, the video would have no effect on their behavior. If certain prospects were Windows users, and their main objection was that they didn't want to learn a new operating system, the video would not affect conversion.
If you didn't read this article out loud…
…then you missed out on saying the word "Schlitz's."
How much did you like this article?
---
What's your goal today?
1. Hire us to grow your company
We've generated hundreds of millions for our clients, using our unique CRE Methodology™. To discover how we can help grow your business:
Schedule your FREE strategy session
2. Learn how to do conversion
Download a free copy of our Amazon #1 best-selling book, Making Websites Win, recommended by Google, Facebook, Microsoft, Moz, Econsultancy, and many more industry leaders. You'll also be subscribed to our email newsletter and notified whenever we publish new articles or have something interesting to share.
Browse hundreds of articles, containing an amazing number of useful tools and techniques. Many readers tell us they have doubled their sales by following the advice in these articles.
Download a free copy of our best-selling book
3. Join our team
If you want to join our team—or discover why our team members love working with us—then see our "Careers" page.
4. Contact us
We help businesses worldwide, so get in touch!
---
© 2023 Conversion Rate Experts Limited. All rights reserved.