Tips and tools: Resources we've discovered recently (Apr 2, 2013)
To get articles like this free in your inbox, subscribe to our newsletter (the link opens in an overlay).
Here are some great resources we have recently shared with one another
(We don't profit from recommending things. We just love sharing things we think you'll appreciate. You can see our other Tips and Tools articles here.)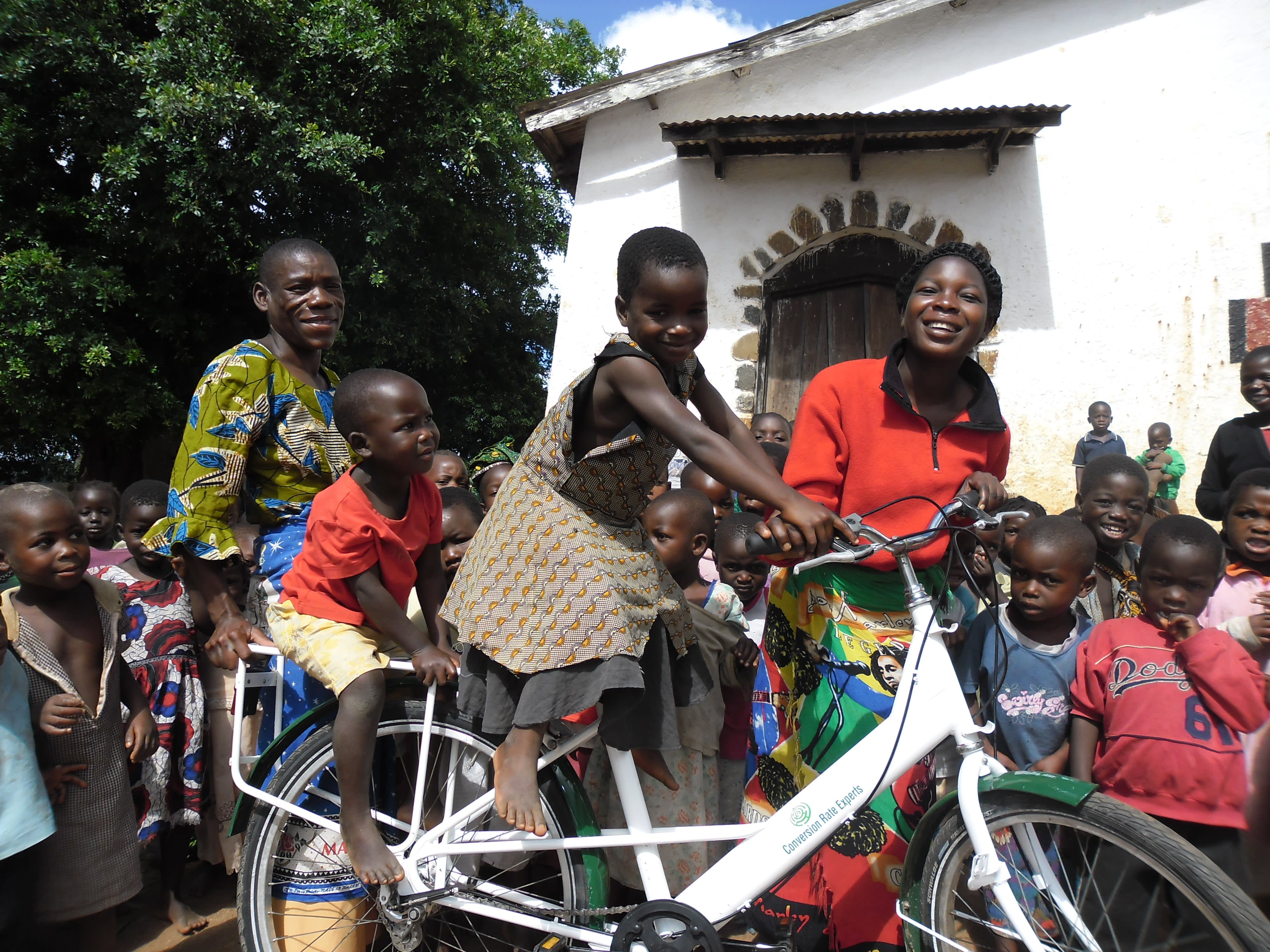 Here are some great resources we've recently shared with one another (using Diigo). Many of the comments were written at the time (which explains why some of them are in the first person):
The photo at the top of this article is one we received from the charity we support. We had sponsored a team of bikes for a charity race in Malawi, and this was the first time we got to see one of the bikes that we had donated.
Incidentally, we're still growing and still hiring. If you know anyone who'd like to work for us, please let us know.
How much did you like this article?
---
What's your goal today?
1. Hire us to grow your company
We've generated hundreds of millions for our clients, using our unique CRE Methodology™. To discover how we can help grow your business:
Claim your FREE strategy session
2. Learn how to do conversion
Browse hundreds of articles, containing an amazing number of useful tools and techniques. Many readers tell us they have doubled their sales by following the advice in these articles.
Download a free copy of our Amazon #1 best-selling book, Making Websites Win, recommended by Google, Facebook, Microsoft, Moz, Econsultancy, and many more industry leaders. You'll also be subscribed to our email newsletter and notified whenever we publish new articles or have something interesting to share.
Download a free copy of our best-selling book
3. Work for us
If you want to join our team—or if you want to discover why our team members love working for us—then see our "Careers" pages.
4. Contact us
We help businesses worldwide, so get in touch!
---
© 2021 Conversion Rate Experts Limited. All rights reserved.