Buffet delegation: A low-risk way to delegate difficult work
The following excerpt is from our in-house onboarding flow for new team members. We are publishing it as a series of articles, which we're calling
The Infinite Manager.
The series describes the unconventional operating system that has enabled our small team to have
such an impact
on the web's leading companies.
Delegation is usually push-based: you select the work and then delegate it.
Often, we prefer to use a process we call buffet delegation. (Note that it's "buffet" with one "t"—as in cheese cubes and mini turkey meatballs. It has nothing to do with Warren Buffett.) Buffet delegation is pull-based: we lay out all the work that needs doing, and then the person to whom we are delegating chooses the work at which they believe they'd be best.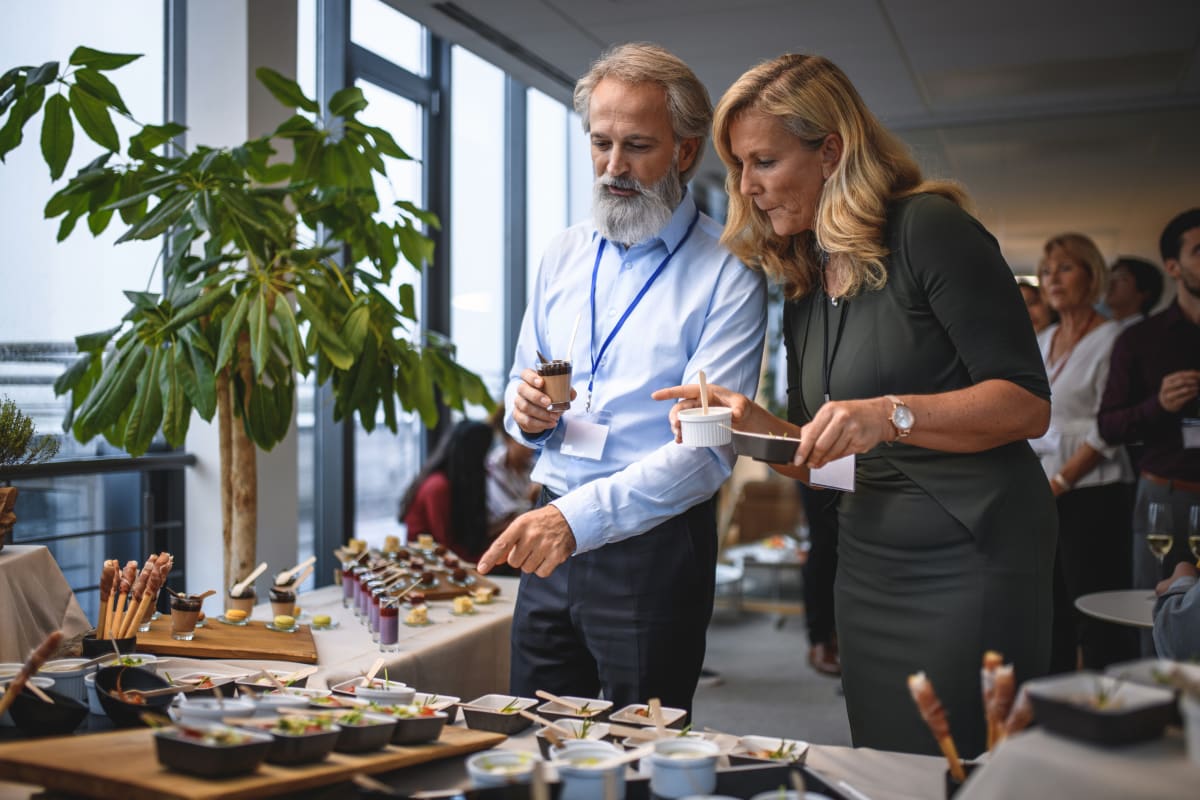 Buffet delegation is particularly suitable for delegating to someone new to our company (because they know what they are best at, and we don't).
A buffet-delegation meeting typically lasts about an hour. We spend most of that time talking through all the projects on our to-do lists. The meeting is unrushed, and exploratory to the point of feeling inefficient. The goal is to identify work that lies at the intersection of the following:
It matches their skills and interests, so they'll be able to do it well.
It's standalone enough so that it doesn't require a vast amount of prior knowledge, training, or handover work.
It's a high priority for our company. In the past, we have made the mistake of delegating work that's wasn't already on our to-do lists. We ended up stuck with our existing workload and not having time to manage the new work.
A side effect of buffet-delegation meetings is that the person learns about all the other things we are working on, giving them a bird's-eye view of our company.
If you do try buffet delegation, please let us know how you get on so that we can update this article. Is there anything we should change or add?
Q&A
After we published this article, one of our readers, Lina Weichbrodt, emailed us with the following questions. We have pasted our responses below in case you find them useful.
Who prepares the list of priorities?
On the call, we (the delegators) present the projects or goals that are our highest priorities. At the end of the meeting, we all agree on what the person will work on—and keep notes in a shared Google Doc.
How many people are there for the meeting (large meetings can be inefficient)
On our last one, there were three of us (two delegators and one delegatee). That's typical.
Incidentally, the delegatee skipped straight past the tasks that we had earmarked for him. When we pushed the issue, he said he wasn't interested in those projects and didn't think he'd be good at them. If we had delegated those projects normally, the results would have been disappointing, and we'd have been to blame.
What do you do with the leftover tasks, especially the ones no one is keen on doing?
If the task is nonessential, it gets postponed. Many marketing and entrepreneurial activities are nonessential, because there are so many ways to reach the same outcome, so only a small fraction of our ideas list can ever get done.
If the task is essential and urgent, it tends to get picked by whichever existing team member has the right skills, experience, and capacity. In practice, there's usually an awkward pause during the call during which people say things like
"I don't think this is for me because…"
"I wonder if this belongs with you, because…"
"I'd be happy to do it if someone could free me up by looking after this other project I'm working on."
The process tends to be collaborative and harmonious—particularly because if a project is unappealing, there's more gratitude up for grabs for whoever takes it on.
How much did you like this article?
---
What's your goal today?
1. Hire us to grow your company
We've generated hundreds of millions for our clients, using our unique CRE Methodology™. To discover how we can help grow your business:
Schedule your FREE strategy session
2. Learn how to do conversion
Download a free copy of our Amazon #1 best-selling book, Making Websites Win, recommended by Google, Facebook, Microsoft, Moz, Econsultancy, and many more industry leaders. You'll also be subscribed to our email newsletter and notified whenever we publish new articles or have something interesting to share.
Browse hundreds of articles, containing an amazing number of useful tools and techniques. Many readers tell us they have doubled their sales by following the advice in these articles.
Download a free copy of our best-selling book
3. Join our team
If you want to join our team—or discover why our team members love working with us—then see our "Careers" page.
4. Contact us
We help businesses worldwide, so get in touch!
---
© 2023 Conversion Rate Experts Limited. All rights reserved.