Join our remote-working, highly paid team—and get to improve the world's best websites
Do you…
have ambitions to create the world's best websites and influence the future of the web?
seek to apply your skills and know-how to projects that reward exceptional performance?
want to collaborate with a team that challenges, encourages, and supports you to do the best work of your life?
yearn for freedom, autonomy, mastery, and work-life balance?
Conversion Rate Experts (CRE) might be the place for you
CRE is the world's leading agency for conversion rate optimization (CRO)—a term that it coined in 2007.
It has worked in over 80 different verticals, in 11 languages, and in 39 countries—helping to optimize the profits of some of the web's most sophisticated companies, including Amazon, Apple, Google, Facebook, and Dropbox, as well as many blue-chip enterprises, financial institutions, media companies, and fast-growing startups.
CRE increases the profits of businesses scientifically by analyzing their websites' visitors, creating optimized pages, and then A/B testing them to measure the increase in sales. It has generated billions in revenue for its clients and double- and triple-digit improvements are the norm.
At the bottom of this page, you'll see a list of the roles that we hire for. First though, we'll describe why you'll love working for Conversion Rate Experts…
What you'll get on this page
The top ten reasons our team members joined us (according to them)
1. Work from anywhere in the world you choose. We're looking for the very best people, so we won't be restricted by your location. We won't expect you to visit clients either, so you can spend the whole day doing productive work—and the whole evening with your loved ones.
2. Collaborate with prestigious clients. Imagine what it will feel like to lead projects for companies like Amazon, Apple, Google, Facebook, and Dropbox.
3. We pay well; our consultants achieve six figure incomes. We pay considerably more than most other agencies, because we know that one brilliant mind is worth a hundred mediocre ones.
4. Learn to be the best in the world. We'll reveal every secret we've ever discovered about growing web businesses. You get to be entrepreneurial but without the risk.
5. Work with great colleagues. We're continuously building the world's number-one team of conversion rate experts. We also work with many of the world's most respected marketers, so you'll be in exciting and stimulating company.
6. Join our private mastermind group. Though we work remotely, we communicate frequently. As well as daily collaboration with your colleagues, you'll have access to our mastermind group, which discusses the latest techniques we've developed and the results they've generated.
7. Develop personally and professionally. You'll receive regular mentoring and training designed to optimize your performance, time, and income. You'll also have the freedom to use the latest technology, as well as the budget to work with the best vendors in the world.
8. Full access to our private library of winning experiments. Our published case studies are just the tip of the iceberg. You'll be able to fast-track your development by studying our private case studies, which describe in fine detail the winning controls that we've created in almost every industry vertical.
9. Extremely collaborative culture. Pretty much every newcomer expresses surprise at how helpful and sharing our team is. If you'd like to discover more about what it's like to work for us, here's an article about our culture. It's the most revealing article we've ever published, and is well worth a read if you're considering joining our team.
10. Visit our stunning offices. We hold regular get-togethers for our team members at our stunning UK offices in the spectacular eighteenth-century Hawkesyard Hall, amid picturesque formal gardens, canals and 200 acres of grounds. And it's just 40 minutes from Birmingham International Airport. You can see it in the video below.
You're statistically likely to be happy here
We're a cheerful bunch—and that's a fact.
We use software called TINYpulse to monitor and manage our company culture. Every month, TINYpulse asks each of us how happy we are, on a scale of 1 to 10. As the graph below shows, our team happiness score is way above average. (Plus, we expect that TINYpulse's average is already high, because its clients are companies that focus on this kind of thing.)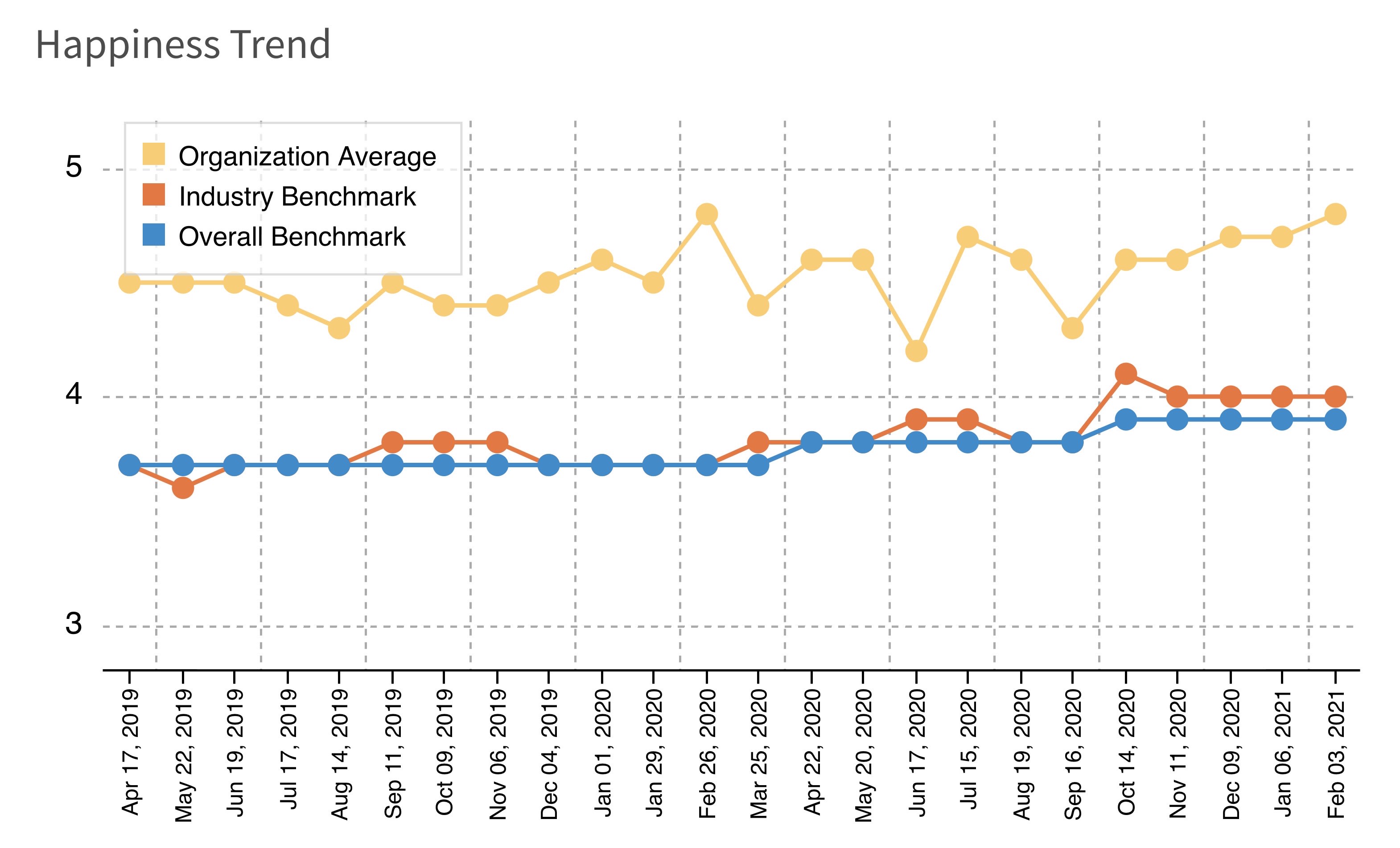 We have won a TINYpulse award for our industry-leading scores for team happiness, company culture, personal development, communication and transparency, talent retention and attraction, and performance recognition.
You can work remotely—wherever is ideal for you
Remote working is the future, and we're experts at it. Our founders have worked remotely for over fifteen years. We frequently get quoted in the media about how we have pioneered ways to build a fun, collaborative and highly effective remote-first business.
Working remotely can change your life. We passionately encourage our team members to embrace the freedom that remote work gives. We are proud that they…
Don't miss important family events
Spend quality time with loved ones
Travel the world and explore new places
Work in amazing surroundings
Don't waste time and energy commuting
Have time to keep fit and stay healthy
Embrace interests and passions outside of work.
We'll provide training, mentoring and support to make sure you benefit from the freedom and autonomy that remote working provides.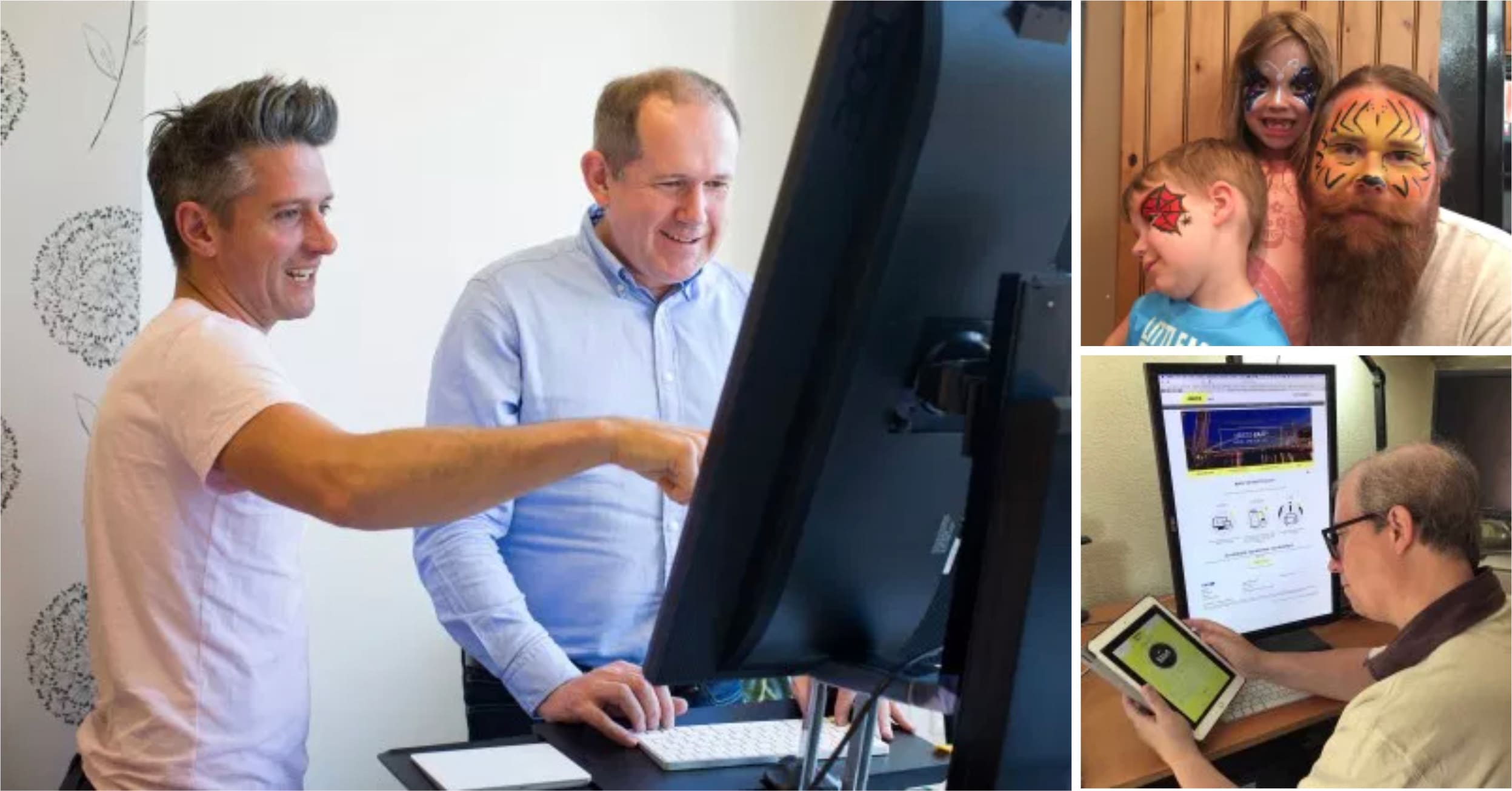 You'll learn new and interesting life skills
It's not all about marketing. During our company get-togethers, our team members present on a wide range of valuable life skills, such as:
Optimizing work-life balance
Reading body language
Experimenting with remote schooling for children
The psychology of success
Designing lean, self-service workflows and managerless companies
The science of happiness
How comedy works
Process optimization (we've been on tours of Amazon and Jaguar Cars).
You'll be working with exceptional people
Our team includes successful entrepreneurs, Amazon best-selling authors, Cambridge PhD scientists, heads of agencies, veterans of direct response marketing, and former employees of Google, eBay, Ogilvy & Mather, and British Aerospace.
Our growth has come from our reputation for getting amazing results, and we intend to keep it that way. If you believe you'd be a valuable addition to the team, get in touch with us—wherever you live, whatever your current situation, and whatever your earnings requirements.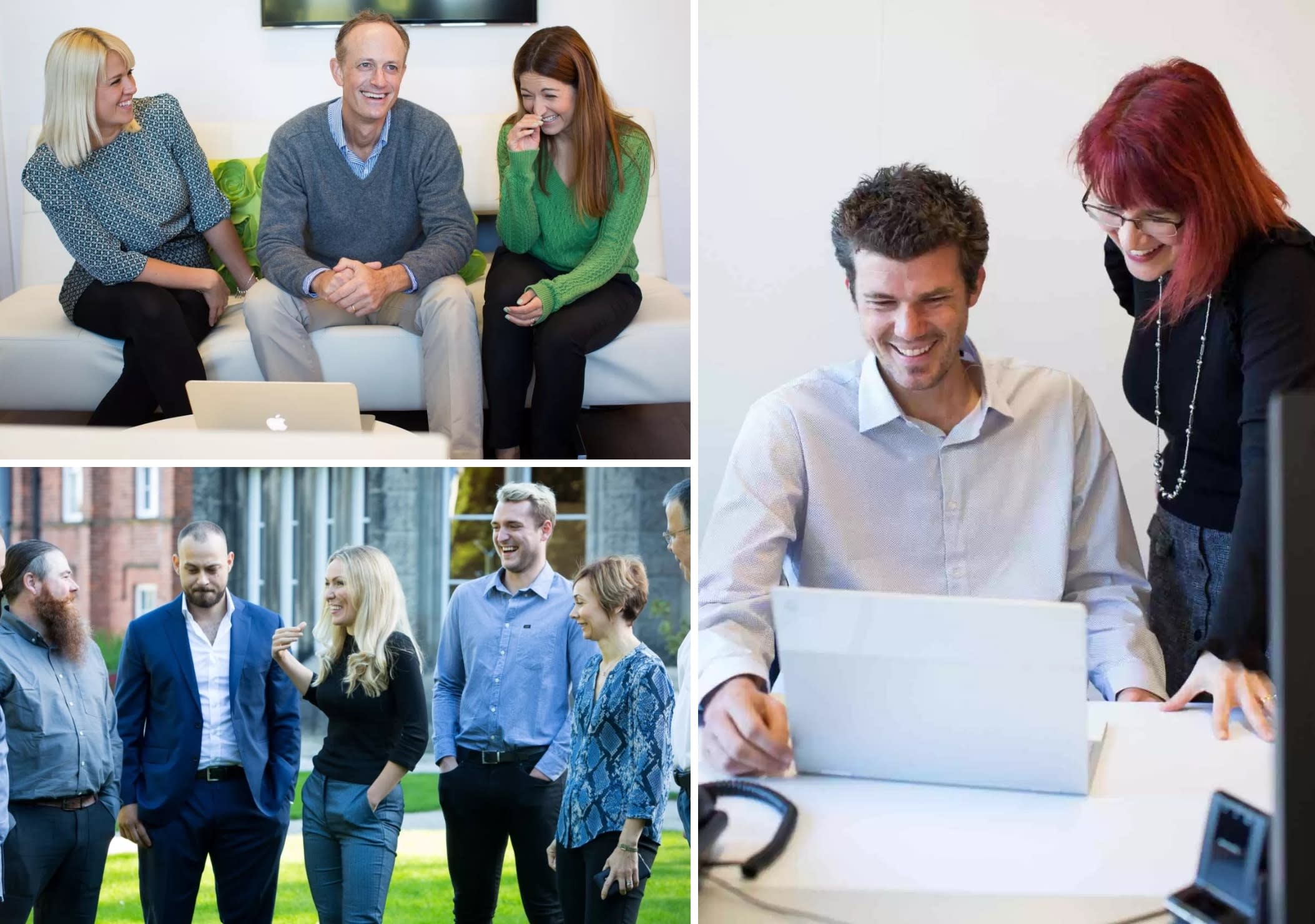 Interested, but not sure if you're qualified?
We don't all have formidable backgrounds. In fact, some of our highest-performing team members were "diamonds in the rough"—exceptional people working in unexceptional surroundings.
So if you aren't sure whether you're suitable, please apply anyway. We have loads of experience recognizing talent and aptitude and, at the very least, the application process will reveal the skills we believe are valuable.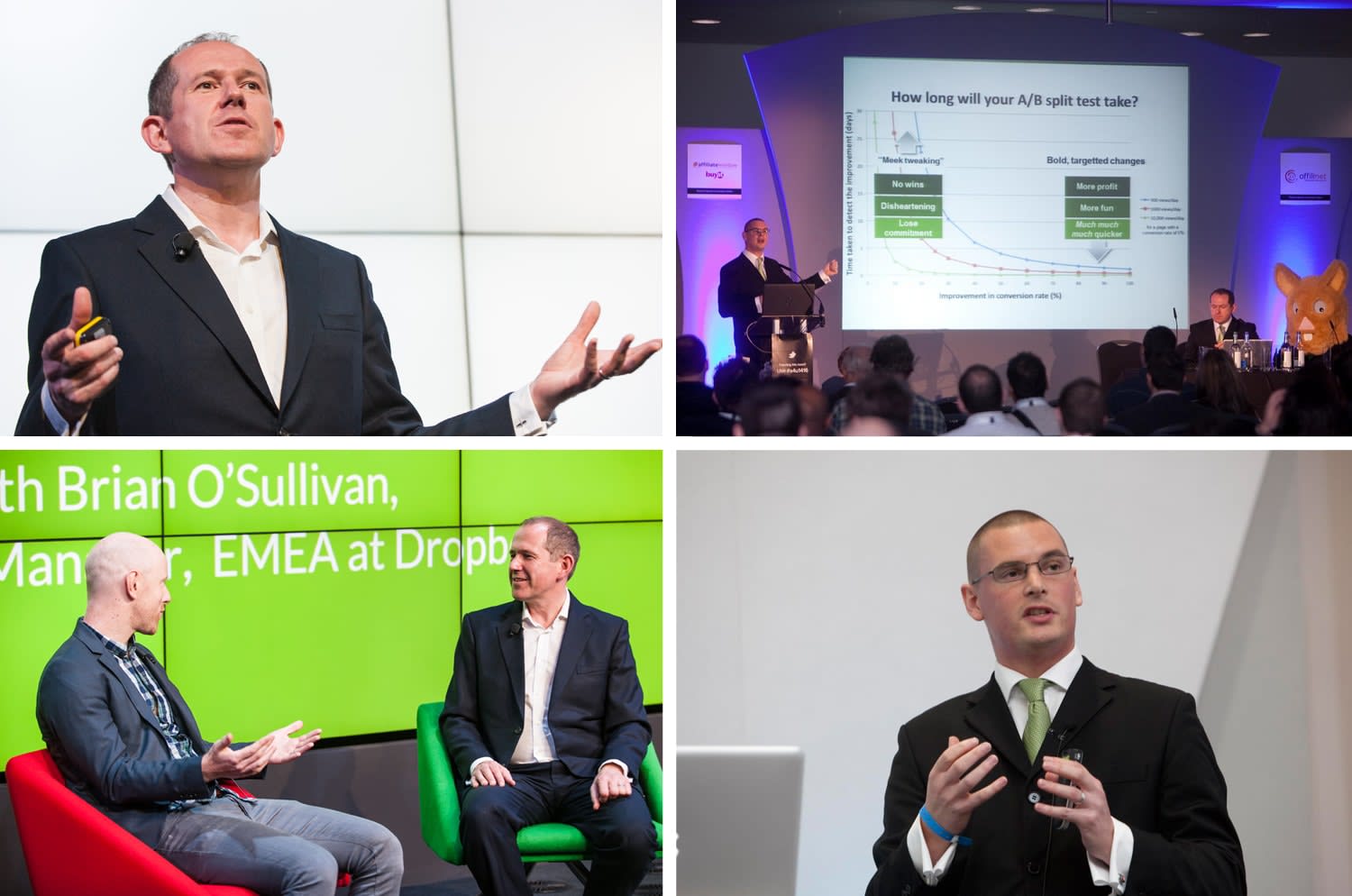 The roles for which we hire
We hire for the following roles. For all roles, the first stage of the application process is the same, so if in doubt, apply anyway, and then we can collaborate with you to explore the position that makes the best use of your skills, experience, and strengths.
We understand that you may already have clients or projects of your own, and that's fine. Please mention this in your application. Some of our team members have the freedom of being self-employed—although this does mean you'll manage your own taxes and home-office expenses.
(Note that, for obvious reasons, if you work for one of our clients—or for a company actively considering using our services—we can't consider you.)
Roles that are client-facing
Roles that aren't client-facing
If you lack experience, we'd still like to hear from you
---
© 2021 Conversion Rate Experts Limited. All rights reserved.