Tips and tools: Easy conversion calculators; DIY videos; and horrendous panoramic dogs
Here are some great resources we have recently shared with one another
(We don't profit from recommending things. We just love sharing things we think you'll appreciate. You can see our other Tips and Tools articles here.)
An easy way to add a calculator to your website
ConvertCalculator allows you to add calculators to your website easily. Don't let the name fool you into thinking it's for creating conversion calculators; it's for creating anything that does calculations. The examples on its website are for a quote builder, a pricing calculator, a solar-power calculator, a mortgage calculator, a sunglasses configurator, and a price-savings calculator.
An easy way to create videos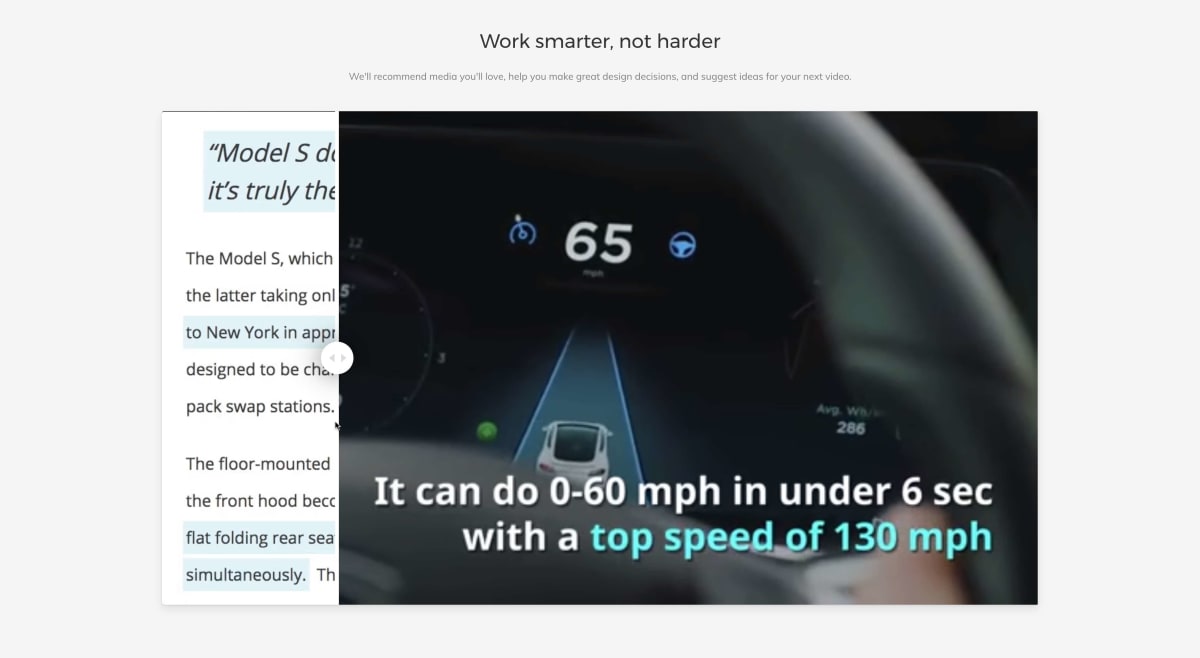 Lumen5 makes it easy to turn a script into a video. If you watch some of the examples on its homepage, you'll probably realize you have already seen videos that were made by it.
If you need to add stock video footage to your videos, Pond5 is a good library.
CanIEmail shows you which aspects of HTML and CSS are compatible with each email client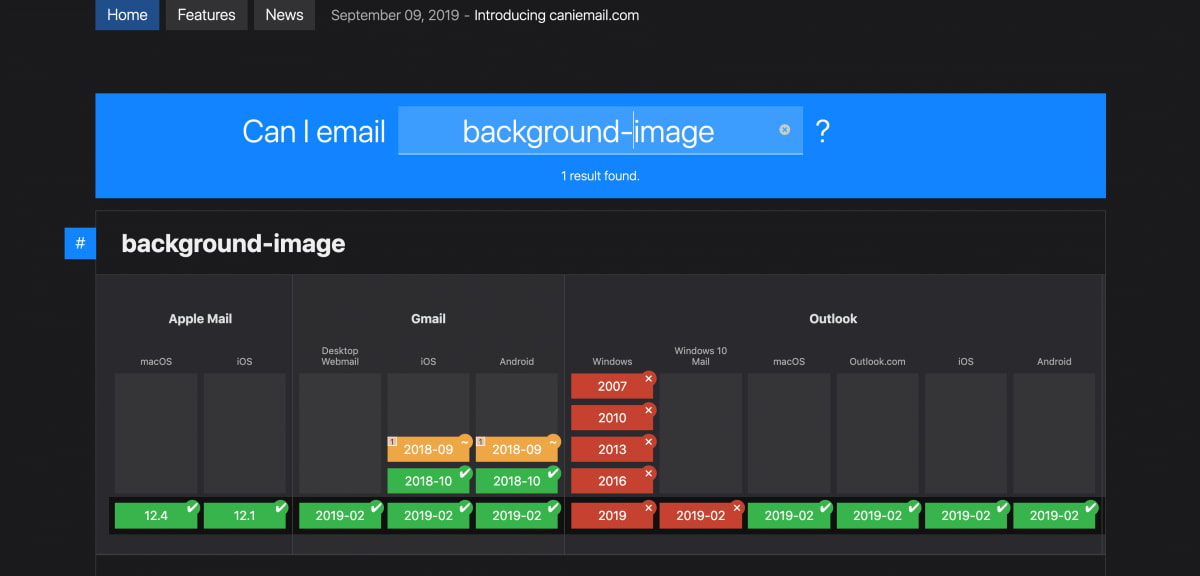 CanIEmail tells you which features of HTML and CSS are supported by each version of popular email clients.
CanIUse shows you which aspects of HTML and CSS are compatible with each browser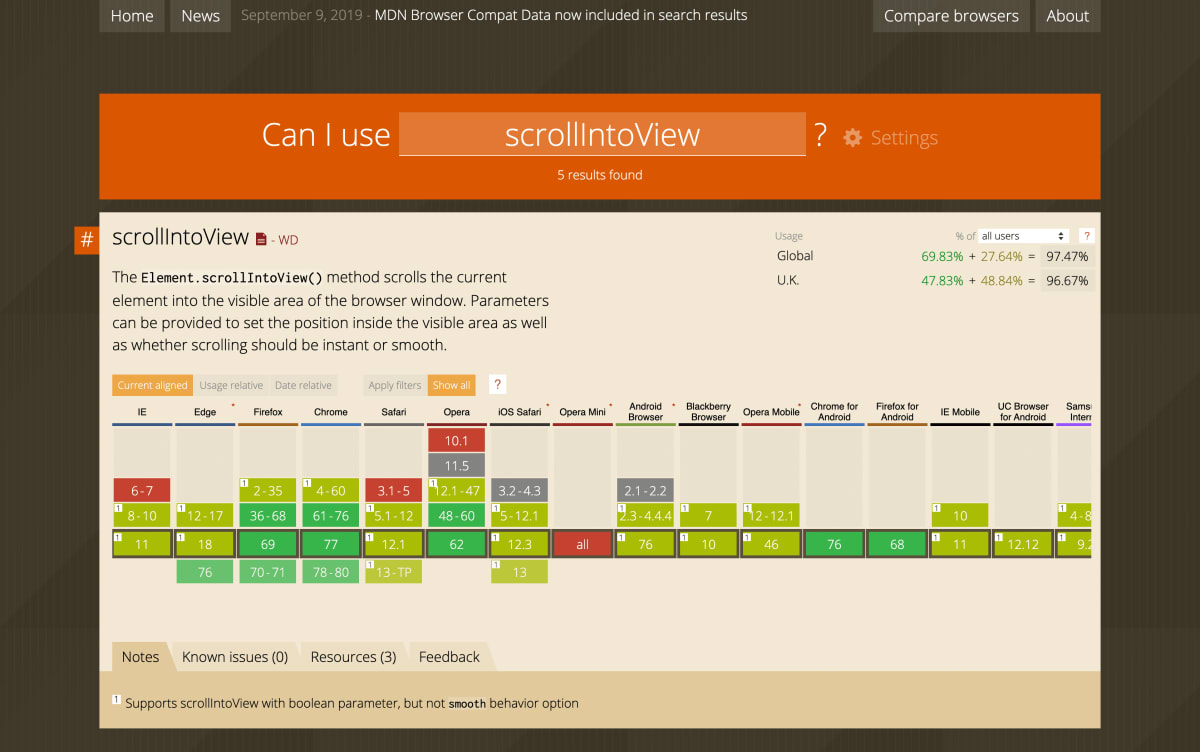 It's not new, but just in case you didn't know, CanIUse tells you which features of HTML and CSS are supported by each version of popular browsers.
A way to learn regular expressions (regex)
RegExr is a way of testing your regular expressions—and, in the process, learning how regex works.
We previously recommended a great guide to learning regex in this article.
An easy way to add a link in WordPress
By accident, we discovered a nice feature in WordPress. To add a link when you're writing a post, you don't have to click the "add link" button or type CMD+K or CTRL+K. You can simply highlight the text onto which you want to add the link, paste the URL over it, and it intelligently understands what you're trying to do.
Typing CMD+K isn't a huge hassle, but we get a tiny dose of joy whenever we do it the new WordPress way. We wish the feature existed in other writing apps.
Understand fonts by knowing their 20 components
Type Terms is a great way to learn the 20 components that make up a font. It's not that you need to know the terms, but being aware of the concepts will help you to discern why a font looks the way it does.
A pattern library of accessible web components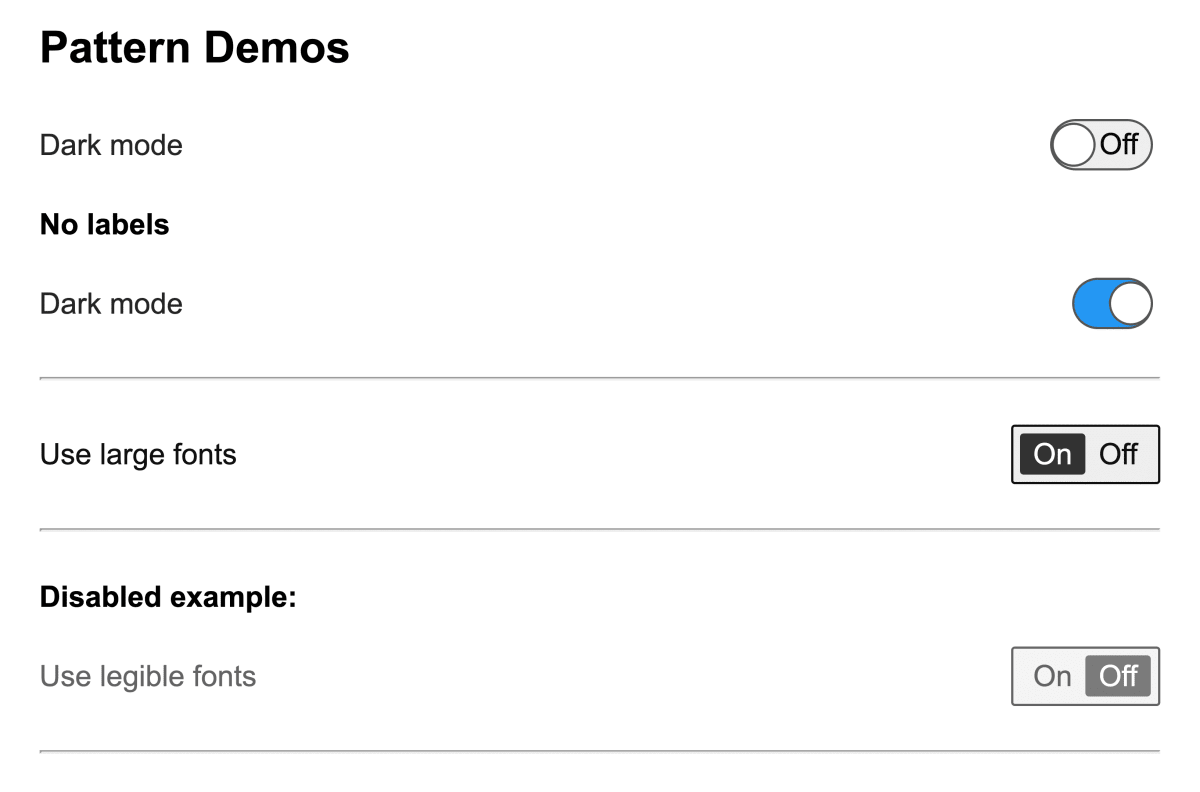 We have written before about how accessibility is good for profits. Well, here's a pattern library of accessible web components (accordions, switches, tooltips, etc.) that you might want to use as starting blocks to which you can add your website's styles.
News from within Conversion Rate Experts
"Almost doubled revenue to $1.3 million"
We are excited to have just published a great new testimonial. It's from glimp, a broadband comparison website.
See the video (and a transcript of it).
You can see all 106 of our testimonials and success stories here.
We'd like to do the same for you
If you'd like us to help you hit your ambitious targets, visit this page to schedule a free strategy session.
And finally…
Animals photobombing panoramic photos
How much did you like this article?
---
What's your goal today?
1. Hire us to grow your company
We've generated hundreds of millions for our clients, using our unique CRE Methodology™. To discover how we can help grow your business:
Schedule your FREE strategy session
2. Learn how to do conversion
Download a free copy of our Amazon #1 best-selling book, Making Websites Win, recommended by Google, Facebook, Microsoft, Moz, Econsultancy, and many more industry leaders. You'll also be subscribed to our email newsletter and notified whenever we publish new articles or have something interesting to share.
Browse hundreds of articles, containing an amazing number of useful tools and techniques. Many readers tell us they have doubled their sales by following the advice in these articles.
Download a free copy of our best-selling book
3. Join our team
If you want to join our team—or discover why our team members love working with us—then see our "Careers" page.
4. Contact us
We help businesses worldwide, so get in touch!
---
© 2023 Conversion Rate Experts Limited. All rights reserved.