Consulting Services for Conversion Rate Optimization (CRO)
Here's the proven way to turn website visitors into paying customers
You can have the most beautiful website on the internet, but if you can't convert visitors into paying customers, you might as well close up shop.
That's where we come in. We're a consultancy called Conversion Rate Experts, and we've pioneered a new approach to increasing revenue for online businesses. (We trademarked CRO in 2007, but when the industry subsequently adopted the term we chose not to defend it, because we wanted the CRO community to grow.) However, as you'll discover below, our definition of CRO is very different from everyone else's.
We're proud that our unique methodology has been adopted by leading companies worldwide, like Amazon, Apple, Google, Facebook, and Dropbox, plus hundreds of smaller, market-leading companies in over eighty different industries. Both frequently achieve off-the-chart results.
Many of the world's most respected brands trust us to grow their businesses.
We were one of the first-ever Google-accredited consultancies for Google's A/B-testing tool. We have visited Google's offices to suggest improvements to the tool, and to present our conversion strategies to its staff.
Our system: The CRE Methodology™
Our proprietary methodology is the result of collaboration between a Cambridge scientist and a veteran web marketer. The CRE Methodology™ is not A/B-testing software—it's a system that enables you to get amazing results from A/B-testing software. It's an easy-to-implement methodology that's based on scientific research. It increases profits much more quickly—and reliably—than any single tool or technique could.
Here's how to learn more about what we can do for you
This document is divided into sections. You can access them by clicking on the topics below (or by scrolling down):
An introduction to Conversion Rate Experts
Before you go any further, make sure you've already done the following:
Read the "About Us" page, which outlines who we are and why we're different.
Seen the unparalleled results we've been getting for our clients—plus read some case studies.
What is your conversion rate and why is it so important?
Your website's conversion rate is the percentage of its visitors that take action. When you improve your website's conversion rate, you get more customers without spending a penny more on advertising.
In addition, you get to spend more on additional visitors—so a small increase in conversion rate can have a surprisingly large effect on your profits. Sophisticated companies—like Amazon, Apple, Google, Facebook, and Dropbox—invest a lot of resources into improving their websites' conversion rates.
Why conversion rate optimization is fundamental to your business's success
For a long time, web marketing has been relatively easy. Online businesses have been built using techniques that never would have sufficed in the offline world. Now it's getting tougher. Companies with poor economics of conversion are struggling to compete.
Here are four reasons why you should be investing in conversion:
Benefit 1: The obvious one—CRO gets you more customers, free
The obvious reason to improve your conversion rate is that you want more customers without having to spend a penny more on advertising.
Your revenue is equal to…
your number of visitors multiplied by…
your conversion rate (the percentage of your visitors that turn into customers) multiplied by…
the lifetime customer spend (the amount that each of them spends with you):
So if you double your conversion rate, you double your revenue. (Whenever we say "double" in this article, it's to make the examples easy to understand. But, as you'll see, even a small increase can result in one heck of an office party. We highly recommend you carry out the calculations using your own company's figures. They can be eye-opening.)
But CRO has other, even better benefits…
Benefit 2: Your profit is even more sensitive to your conversion rate than your revenue is
Your profit is your revenue minus all your costs:
Profit = Revenue − Costs
When you double your conversion rate, all your costs don't double:
Your variable costs do double (by definition). This includes all costs that scale in proportion to the number of units sold, including the cost of goods sold, the costs of direct labor, distribution, and customer support.
But your ad costs remain the same.
And your fixed costs stay the same (by definition).
As a result, your profit increases disproportionately. Sometimes profoundly. The following diagram shows how a doubling of conversion rate can cause the profit to multiply by four times: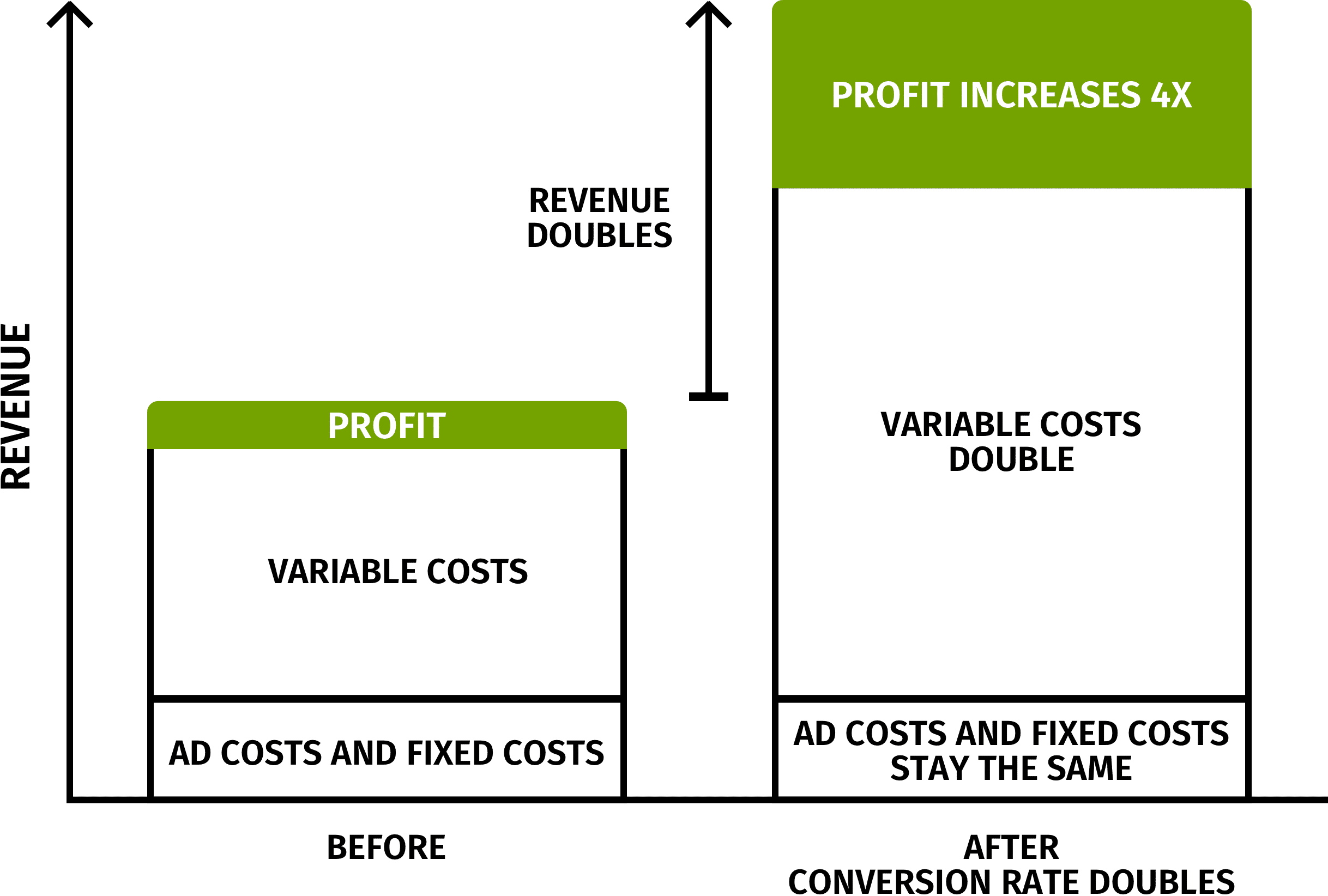 The effect can be even greater. For some companies, a small increase in conversion rate can mean the difference between suffering a loss and making a profit.
Benefit 3 (an even more exciting one): CRO opens up floods of traffic
Once your conversion rate has increased, you're more profitable. It pays to sacrifice some of that profit into increasing your advertising bid prices—which can dramatically increase your number of customers. You can outbid your competitors and profitably dominate all the advertising space in your market.
Many of our clients find that CRO unlocks marketing opportunities that were previously prohibitively expensive, allowing them to get loads of new customers.
For startups and small-to-medium sized businesses, CRO is often the catalyst that enables them to start advertising, profitably, in PPC, magazines, newspapers, direct mail, radio, and TV. Clients also become able to pay affiliates more—which wins the affiliates over from their competitors. The principle even applies to SEO: if a company will generate twice as much revenue from the number-one spot, it can afford to spend twice as much to capture it.
This principle is so extreme that many advertising agencies pay us to work on their clients' websites, because they understand that CRO allows their clients to profitably increase their ad spends. With the right combination of CRO and traffic buying, you can displace competitors for good.
Benefit 1 × Benefit 2 × Benefit 3 = The Power Law of CRO
Here's the best bit: Benefits 1, 2 and 3 are multiplicative. Which means your profit has a power-law relationship to your conversion rate. (That is, your profit is equal to your conversion rate to the power of something—maybe squared, cubed, or even more.)
Looking at the equations from above, you can see why: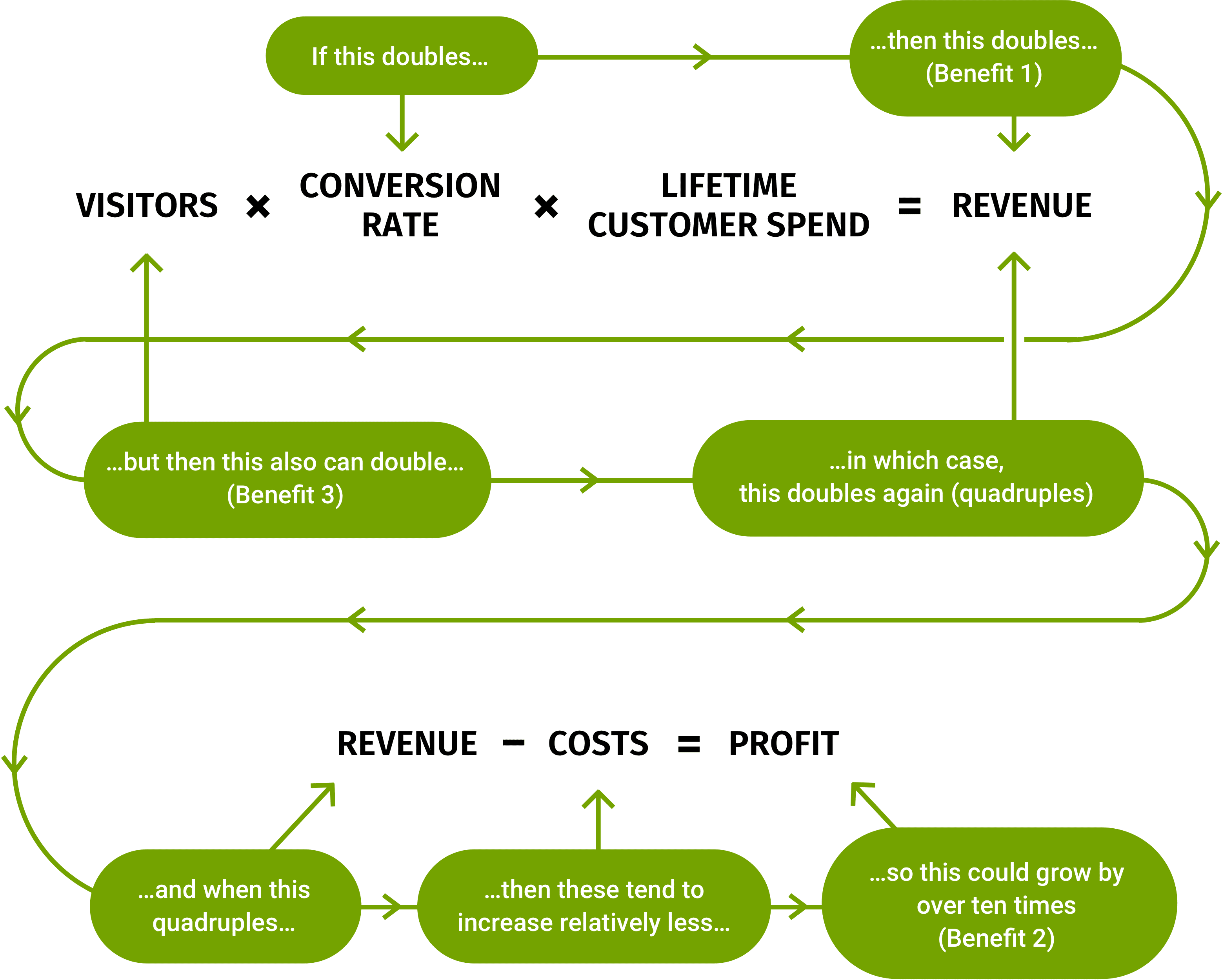 Of course, the multipliers depend on the financials of the business. You can see how your own profits would be affected by an increase in conversion rate by modeling different scenarios in a spreadsheet.
Incredibly, that's not the end of it. As the number of orders grows, economies of scale kick in. These further increase the amount you can afford to spend on getting more customers.
CRO is a virtuous circle. The world's leading web companies all focus on it—on user experience, conversion flows, network effects, and customer journeys.
Without doing CRO, it's impossible to win.
Even though A/B tests make our lives harder, we insist upon them
Most marketing is based on mere opinions.
We test our improvements, to make sure they really are improvements.
If the test doesn't produce a winner, you learn from that test and discard the variation. However, when a test wins, you keep the improved version. This process repeats over and over, meaning that only better-performing versions of pages are kept. That way, your conversion rate (and revenue) can only increase.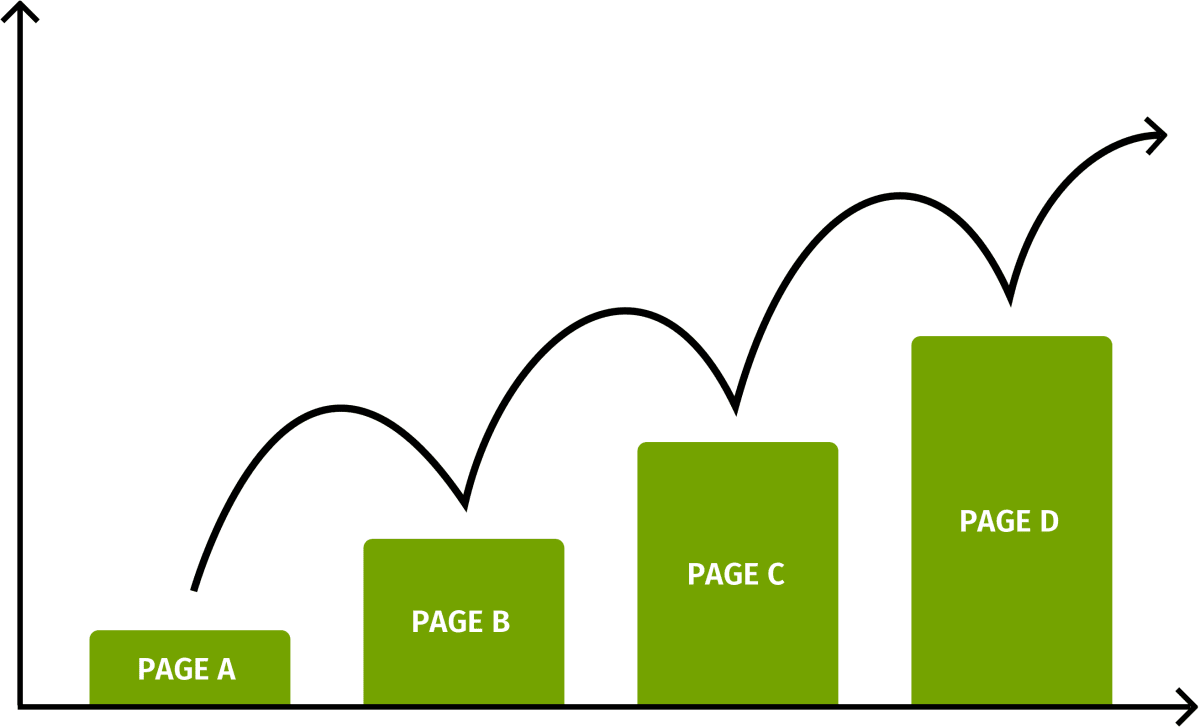 Introducing The CRE Methodology™—a breakthrough system for reliably increasing your conversion rate
The last few years has seen the introduction of many new exciting tools that allow you to test different versions of your web pages to see which perform best. You may have heard of A/B testing, split-testing, and multivariate testing (MVT). These methods allow you to rapidly discover which of your marketing ideas is most effective. But these methods don't tell you what to test.
And, unfortunately, knowing what to test is the most important part.
Amazon.com agrees…
"What you place upon the statistical framework is what ultimately determines the attractiveness of your test results."—Roger Longbotham, former Senior Statistician from Amazon
As with all tools, the old saying "Garbage In, Garbage Out" applies. That is, if you put garbage into the tool, it will give you garbage back.
CRO is not A/B-testing, though one of the steps requires that you use some kind of A/B-testing or multivariate-testing software. As you know, we're big fans of testing, but the hardest part is knowing what to test.
In fact, CRO is not a single tool or technique. Despite what others might tell you, you can't build a successful website with one tool or technique—just as you couldn't build your dream home using only a hammer.
CRO is a methodology. It's a series of simple exercises that take the skill and guesswork out of creating highly profitable websites. Over the past few years, we have tried an enormous number of techniques, some of which were real gems. With The CRE Methodology™, we have pulled together the best ones (along with practical, easy ways to get them done) and added many techniques that we developed ourselves.

So, in summary, The CRE Methodology™ is a series of strategies and activities that allow you to achieve significant increases in profits from your website easily and reliably. You use The CRE Methodology™ in addition to A/B-testing software. The software allows you to carry out tests, and The CRE Methodology™ tells you what to test, by showing you how to create webpages that convert your visitors.
Why consulting will give you the quickest results
In 2006, we published a quick-start guide to Google's A/B-testing tool. The following day, Google contacted us and invited us to become one of the first consulting partners for it. At the time, we told them no; our plan was to create the ultimate do-it-yourself course.
But as we began creating that course, we realized that CRO is a huge topic—and that most businesses don't want endless pages of advice. If you're like most people, you want to get great results using only those models and techniques that consistently get amazing results.
We have found that many of our clients can safely ignore many techniques and aspects of conversion rate optimization, if we tell them the "vital few" activities that they need to be carrying out:
You don't need to be working on every page of your website. We'll tell you how to establish which pages will give the biggest results.
Also, you don't need to be working on all stages of your marketing funnel. You just need to identify the blocked arteries and missing links that could give you the quickest, easiest growth. (We've yet to find a client that doesn't have a big "blind spot": a completely overlooked opportunity in its marketing funnel.)
You don't need to be working on all your products. You just need to be working on the ones with the biggest potential.
You don't need to be using every measurement and tracking tool. You just need to be using the tools that will give you the quickest results, and these vary from company to company.
You don't need to be using every marketing and psychological technique—as long as you're using the ones that work in your market and on your customers.
No wonder so many people say that they are too busy to work on their conversion rate. Or that they don't have the time, resources, budget, or technical know-how to do it. Many people are just thrashing around in the dark.
By hiring us, you'll take a shortcut, learn directly from our experience, and get results fast.
Why we work the way we do
Back in 2005, our founders ran the in-house marketing team for a company that generated all of its sales from the web. They initially tried hard to outsource conversion rate optimization. It turned out to be impossible. There were many vendors, but each pushed its own solution:
The live chat companies claimed that live chat was the answer.
The analytics companies claimed that analytics software was the answer.
The usability companies claimed that usability was the answer.
The multivariate testing vendors claimed that multivariate testing software was the answer.
The copywriters claimed that copywriting was the answer.
And so on.
What they wanted was an independent advisor who was effectively "hub" for conversion, had used all of the services, was completely impartial, and knew how to get the best results.
They ended up doing it themselves. As a result, they learned what worked, and developed a system that could be applied to any business.
They built Conversion Rate Experts to be the company that they wished had existed. In doing so, they ignored many of the norms of how consultancies are run. For example, though we may recommend software and services to our clients, we refuse to accept any referral fees from the vendors, because we feel it would conflict with our role as independent advisor. We spend all of our time designing pages that convert—and then we put our necks on the line by insisting that you test our work, to prove that we've measurably grown your business. To discover more about our philosophy, take a look at our values, beliefs and quirks.
We believe results are paramount: If we get wins for you, you'll retain us, and if we don't, you won't (and rightly so). So here's how our company works: We recruit the best conversion experts we can find, we give them a system that we've been refining since 2007, and then we insist they spend all of their time getting results. We don't spend any time schmoozing because we believe you'd prefer us to spend one hundred percent of the time working on growing your business. In fact, we insist on carrying out all of our meetings remotely, to minimize travel time. We're aware that this isn't for everyone; some companies, particularly more traditional ones, insist upon in-person collaboration. We tend to find we're a better fit with tech-savvy, results-oriented companies.
How we help your organization to become world class
We have designed pages for more top-500 websites than any other company. In doing so, we have identified which activities and competencies are essential if a company is to be world class at conversion.
Very few companies are already "firing on all cylinders." We work with you to identify the gaps in your competencies, then we bring you up to world class by doing one (or both) of the following:
taking some of the activities off your hands and doing them for you.
building your capabilities by training your team on the job.
An overview of our process, The CRE Methodology™
If your conversion rate is high but you don't know how to increase it any further, you'll find this useful.
It's an overview of the Conversion Rate Experts Methodology (CRE Methodology™)—a systematic process, which we use on all of our clients.
We don't do shoot-from-the-hip guessing; we have a well-defined, systematic process for increasing conversion rates. Our approach is so different from the conventional approach that we decided we needed a new name for it. We chose CRO, a term that has subsequently become adopted by the rest of the industry. However, our definition of CRO is still significantly different from everyone else's (most people now use it to mean just "conversion"). Here's what we mean by CRO:
Beyond best practices
Someone suggested we write an article about best practices for conversion. You know the kind of thing: magic buttons that convert, "killer" copywriting words, winning layouts, etc. Unfortunately, that little box of tricks doesn't take you very far. In fact, it sometimes takes you nowhere.
The real best practice isn't a particular type of page element at all. It's a well-defined, systematic process—a series of steps you need to take.
The CRE Methodology™ is significantly different from what most people are doing. We've mentioned it in conference talks, but this is the first time we've published an overview of it. It doesn't involve shoot-from-the-hip guesswork, and it doesn't have the excitement and appeal of magic buttons. In fact, in many respects it looks a lot like hard work. It requires intelligence, experience, craft, and expertise in a wide range of disciplines. But experience has shown that it works, time and time again. It's what we do every day for our clients.
And we are proud that some of the web's most sophisticated companies have adopted it; we've spent the past few years working with clients like Amazon, Apple, Google, Facebook, and Dropbox—plus some outstanding, forward-looking small businesses. Improvements of over 100% are commonplace.
In summary, it works.
Here it is.
Step 1: The Rules of the Game (and how to win at it): Coming up with your strategy, discussing your long-term goals, and deciding how we'll measure success
Many new clients start out with the expectation that our consultants will arrive at the first meeting with a list of things to test. We intentionally don't look for improvements on your site at this stage of the process. Here are a few reasons why:
1. We need to find out which parts of your business are underperforming and why. Most clients come to us with a preconceived idea of what should be worked on. Ironically, the opportunities usually lie elsewhere—in their blind spots. First, we discuss your strategy and vision for the business. We seek to determine the key performance indicators (KPIs) that will ensure you meet your goals. This is important to us because it's paramount that our team's goals be aligned with yours.
2. We don't know yet why people aren't converting. At this point, we also don't know why your visitors aren't converting, so any suggestions we made would be theoretical rather than based on evidence. From our experience, evidence-based recommendations are much more likely to give breakthrough results than glib "best practice" ones.
3. We need to experience your business as a customer with a "fresh pair of eyes." It is important to have customer empathy and to understand the thought processes your visitors are going through. If we start looking at your website from a marketer's perspective, it removes that fresh pair of eyes advantage. So, one of the first things we do with all our projects is to become the customer.
Step 2: Understanding (and tuning) existing traffic sources
It's impossible to critique a website without knowing from where its visitors are coming, on which landing pages they arrive, and how they navigate around the site.
We take a bird's-eye view of your business, identifying the areas that appear to hold the greatest opportunity.
We will seek to understand your entire conversion funnel, starting with the initial ad impression where someone first encounters your business and finishing with the thank-you page and beyond (there's often a lot of opportunity in optimizing post-sale events such as referral programs, up-sells, and email marketing). To sketch your conversion funnel, we map out every action that a prospect has to take to become your customer.
We aim to work on the areas of your business that will have the biggest impact on your goals. We also prioritize our efforts on parts of your business that are easiest to make changes to.
The best way to visualize this process is by thinking about blocked arteries and missing links. Just as an artery in your body is the highway that carries large volumes of blood, an artery in your business is a high-volume pathway that leads to sales. Once we have identified your business's arteries, we search for blockages in them—that is, aspects of them that are underperforming.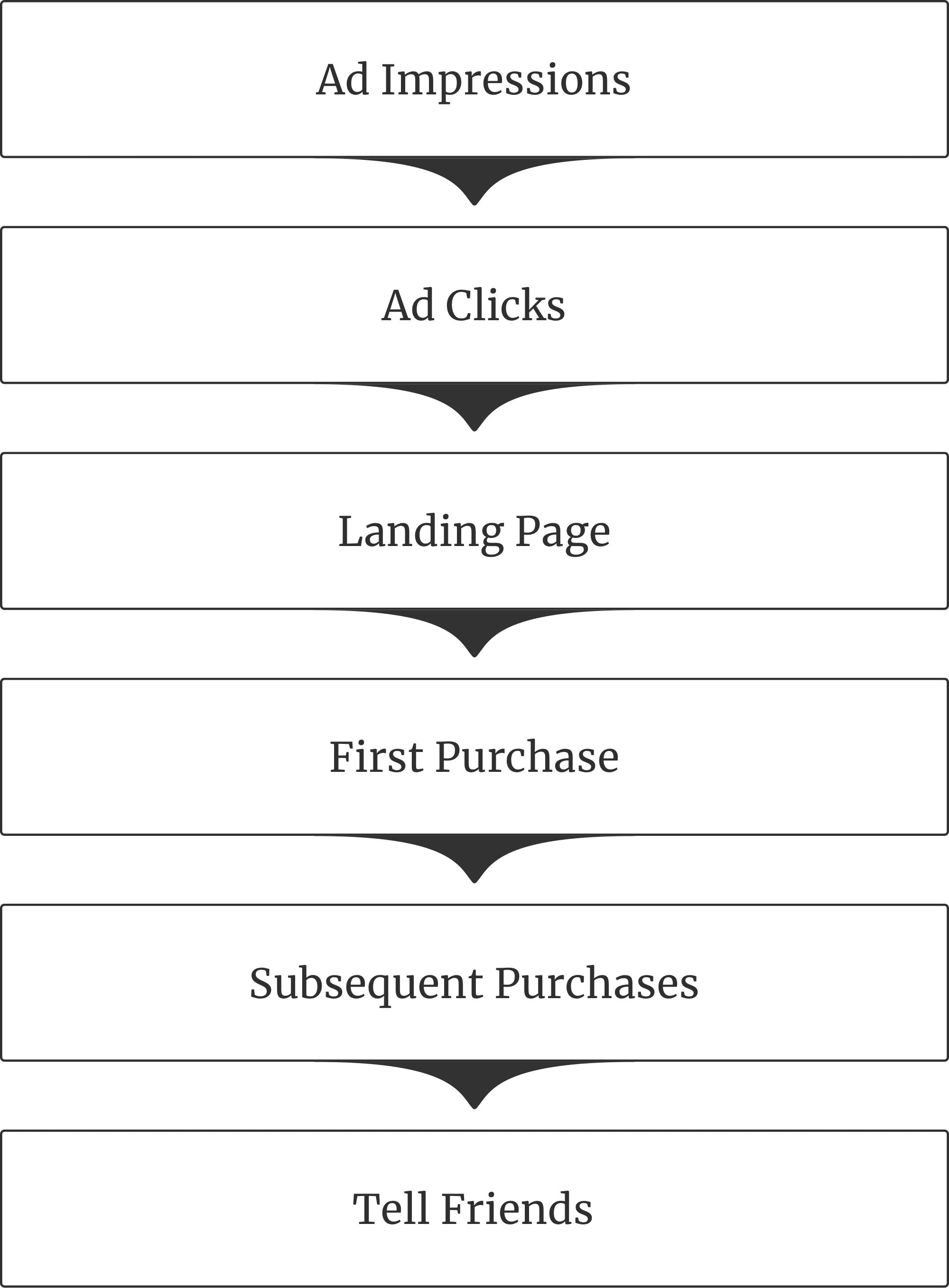 Missing links are parts of your conversion funnel that have not been created yet, such as these:
Turning a one-step sale into a multi-step sale.
Adding a well-placed "Refer-a-Friend" program.
Adding an effective email auto-responder sequence.
Adding a series of post-sale offers.
Growing a customer community.
Rolling out successes into other media.
Step 3: Understanding your visitors (particularly the non-converting ones)
We don't guess what the blockages are; we find out. Typically this comes down to a very quick research project. The research is aimed at understanding the people that are coming to your website, and their intentions.
The key question is "Why aren't visitors converting?"
The answer typically comes from research in these core areas:
Understanding different visitor types and intentions.
Identifying user-experience problems.
Gathering and understanding visitors' objections.
This may sound like a lot of work, but it all happens within the first few weeks of the project. We can do this because the research is so focused on the one action we want to improve, based on the analysis of your conversion funnel.
1. Understanding different visitor types and intentions
It doesn't matter how good your website or product is if you're asking the wrong people to do the wrong thing at the wrong time—which is why we start with an understanding of your different visitor types and visitor intentions. The process typically revolves around your web analytics platform and customer database.
We'll seek to understand your different traffic sources, and how they behave:
New visitors vs. repeat visitors.
Which referring sources of traffic convert best?
Do you have distinct visitor types, based on the visitors' situations, their past experiences, or their intentions?
Branded keywords vs. generic keywords.
Understanding these different visitors will give us a solid idea of how to organize your conversion funnel, so we're showing the right content, with the right call-to-action, to the right visitors, at the right time in their buying journey.
2. Identifying user-experience problems
All websites have some visitors who don't convert simply because something prevents them from doing so; they're willing but unable:
Does the site load correctly in the browsers your visitors use?
Do the pages load fast enough?
Is it easy for users to navigate through the site and know what they need to do?
Is the copy clear or confusing?
Are forms easy to use?
Do users encounter error messages that confuse or deter them?
We use a wide range of tools and techniques to identify user-experience issues, and then we design tests to overcome problems.
3. Gathering and understanding visitors' objections
Next, we'll seek to understand why most of your visitors aren't persuaded. Those people, however, come and go without a trace! How do you know what they wanted? How do you know what would have persuaded them to take action?
If you owned a real-life bricks-and-mortar store, this would be easy: You'd hear their objections. You'd be able to ask questions. You'd hear what they muttered as they headed for the door.
Capturing the voice of the customer is more difficult with the web, but it can be done. We'll start by recommending appropriate feedback mechanisms for capturing the most common objections. We'll then gather, record, and analyze the feedback.
We call this the Objection/Counter-Objection (O/CO) approach; we identify (not guess) your customers' objections and then develop strong counter-objections.
Step 4: Advanced market intelligence
No business exists in a vacuum. We study your marketplace—for example, your competitors, any expert commentators, and what your customers are saying in social media and on review sites—and then we explore possibilities for improving your positioning by building upon your company's core strengths.
Also, because we've had an unusually varied experience in terms of markets and geography, we are in a good position to transfer winning strategies from other industries into your business. Your biggest problems may have already been solved by a company in another country or vertical market.
Each of our clients has had elements within its business that would have been highly persuasive to its prospects but that the prospects never saw. The key is to identify all of these persuasion assets and then present them to the prospects at the right time in the buying process. Sometimes, the challenge lies in creating a wish list of persuasive assets that the company needs to acquire.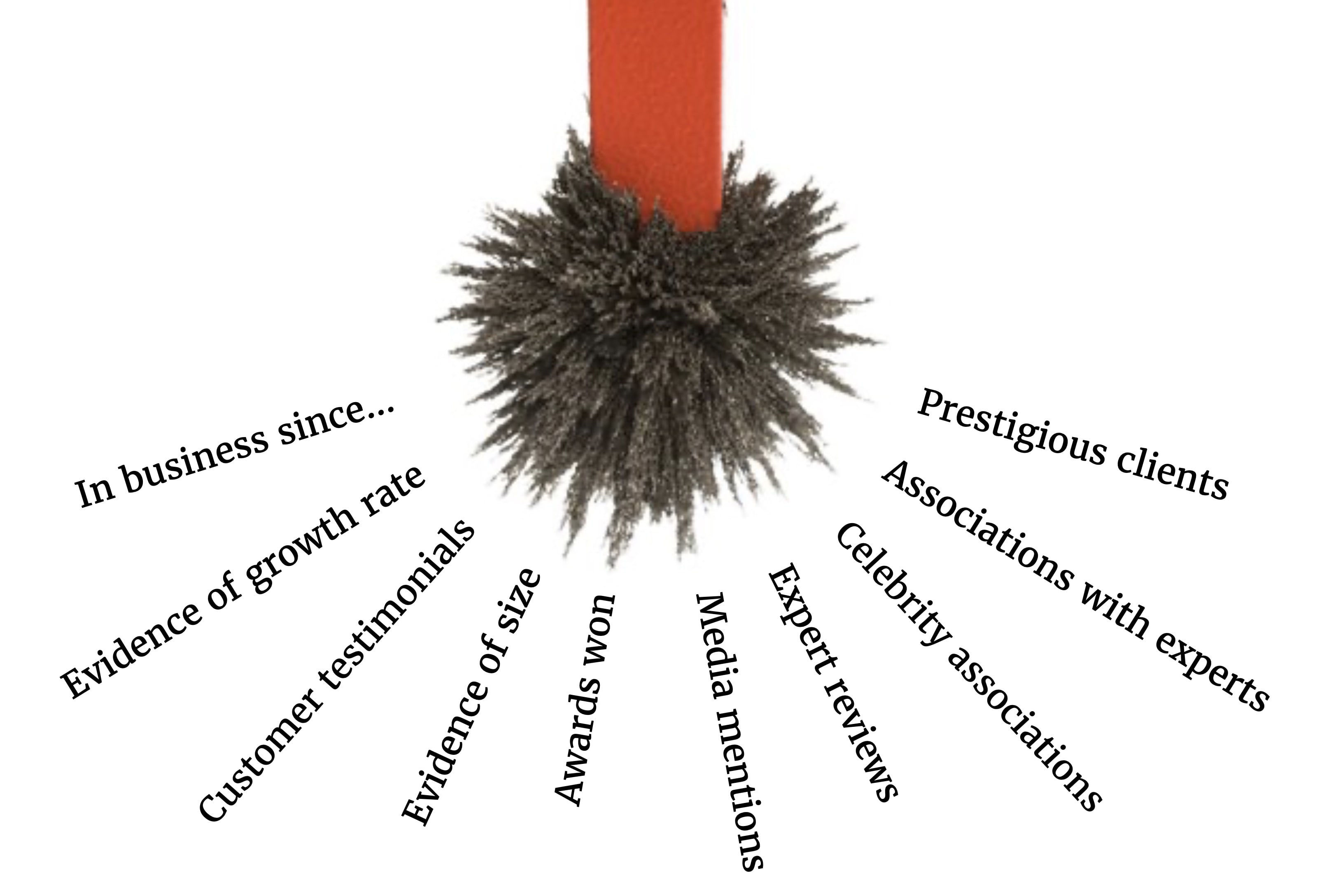 Step 6: Creating your experimental strategy
It's a myth that you can transform a business by making "meek tweaks"; extraordinary improvements come from extraordinary ideas. We take all of the ideas we've generated from the research and prioritize those big, bold, targeted ones that will grow your business in the shortest time. Bold changes give you more profit, and you get quicker, larger returns (it's a statistics thing). And they're usually more fun. If you carry out "meek tweaking," on the other hand, your tests seldom reach significance, you get disheartened, and, most upsettingly of all, you lose the commitment of your colleagues.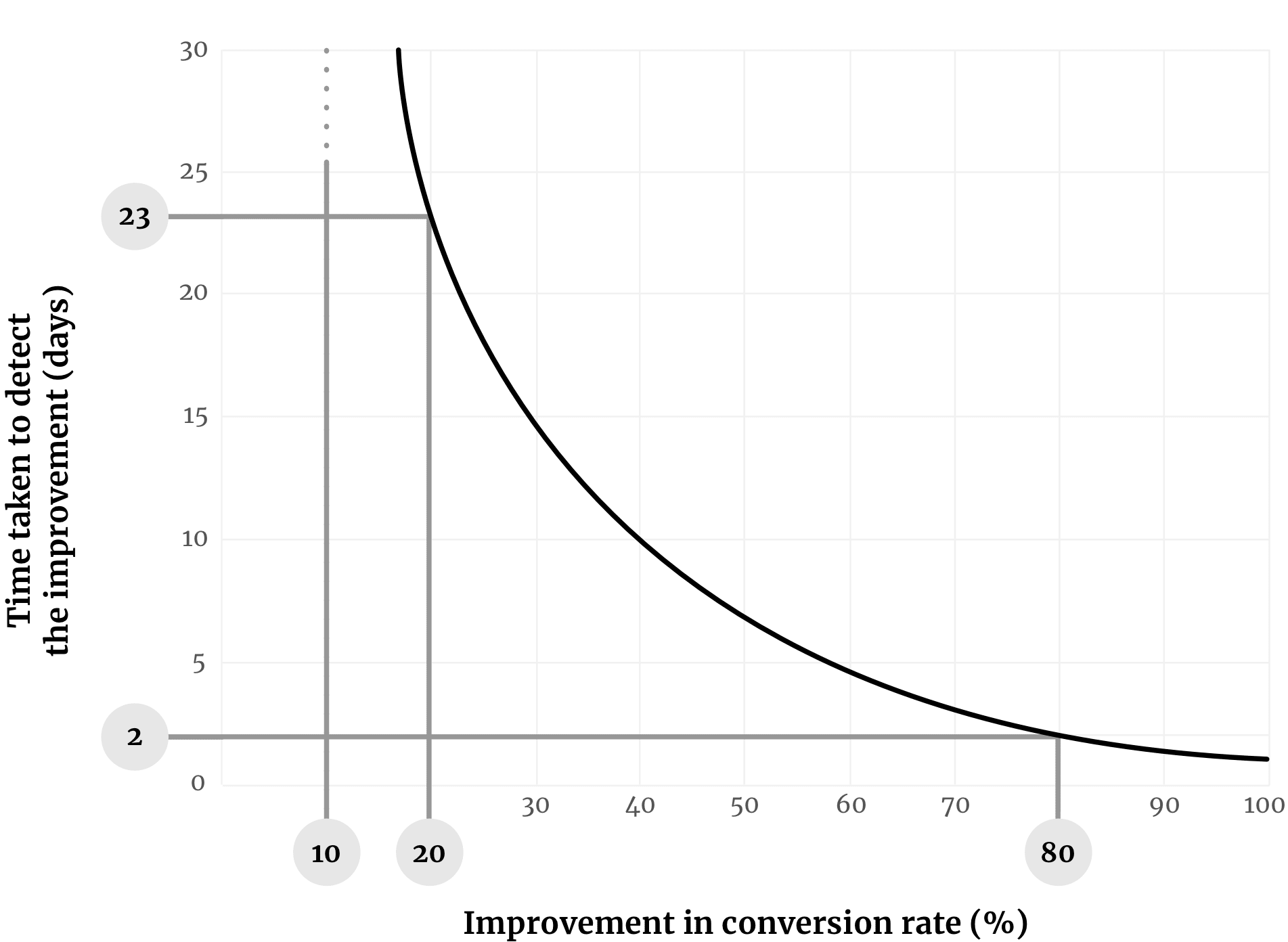 After collating all the ideas, we prioritize them based on three simple metrics:
How likely is it to double your conversion rate? Asking this question helps to ensure that we're prioritizing the big opportunities. Bigger, bolder tests are given a higher priority; meek tweaks are demoted.
How easy is it to implement the test? We're looking for the quick wins with the biggest financial impact, so changes that are easy to implement are given a higher priority.
Has this idea worked before? Once you're testing, you'll quickly start learning what your visitors respond to. Every test we develop is documented so that we can review and prioritize ideas that are inspired by winning tests.
Step 7: Designing your experimental web pages (your "challengers")
At this stage, we create the content that we'll be testing.
Note that novices usually begin at this stage. They base their designs on guesswork and so-called "best practices," and then they get disheartened when their tests fail. Our experience has shown that the significant wins come from basing the new content upon insights that were gleaned from the previous six steps.
First, we'll create a wireframe of the new page (or page element). The wireframe will be designed to be more persuasive, more believable, and more user-friendly than the existing version. Though we don't take responsibility for every word of copy on your website, we do focus on critical copy elements such as the headline, introductory paragraphs, and calls-to-action. We'll carry out several usability tests on the wireframe and discuss the test results in detail with you and your team. With most of our clients, we work with the client's existing copywriters and designers.
Some clients require more support, and in such cases, we do the design, copywriting, usability testing, and test development for you. For more information, ask us about our Full Service engagement.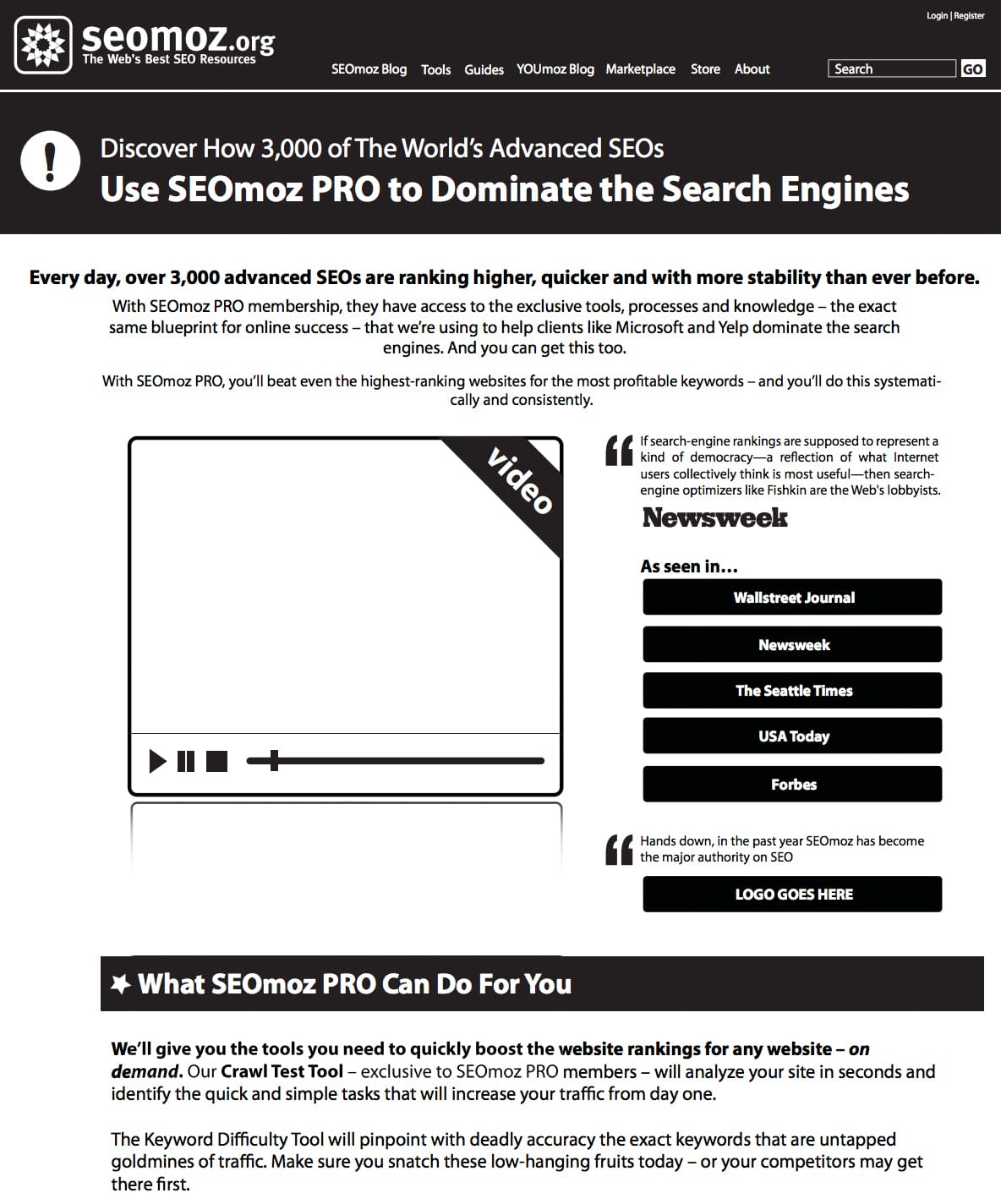 Step 8: Carrying out experiments on your website
There are many software platforms for tracking and testing, each of which has its own benefits. If you don't already have one in place, we'll offer you some suggestions based on your needs. We do not profit from selling or recommending software. We're 100% vendor neutral and use the tools that are best for your business.
Platforms that are popular with our clients include Optimizely, VWO, Convert.com, and Adobe Target.
Once the split testing platform is in place, we'll run through and verify that everything is set up properly. Then, for each split test, we follow a procedure that ensures that all team members understand what the test is:
Why we're running it.
How it fits into the site.
How it aligns with the business goals.
How we'll measure success.
Once a test is started, the software takes over. All split testing software automatically calculates when one version of the page has generated significantly more conversions, from a statistics perspective, than the others. At this point, you can end the test and promote the winning version to be your new "control."
Step 9: Transferring your winning campaigns into other media
Diversifying your customer acquisition channels gives your business more stability. Your increased conversion rate will mean you can profitably invest more in advertising channels, such as SEO, PPC, social media, affiliate marketing, and offline media. If desired, we can recommend how you can use the improvements to acquire more customers.
We'll also help you to explore how you can implement the insights from your winning experiments in other parts of your marketing funnel; e.g.:
A winning appeal in a landing page test can provide a winning headline for your Google Ads campaigns (or vice versa).
A winning landing page can be adapted for space advertising in offline media.
If a particular offer performs well in your own marketing materials, your affiliates may benefit from using it too.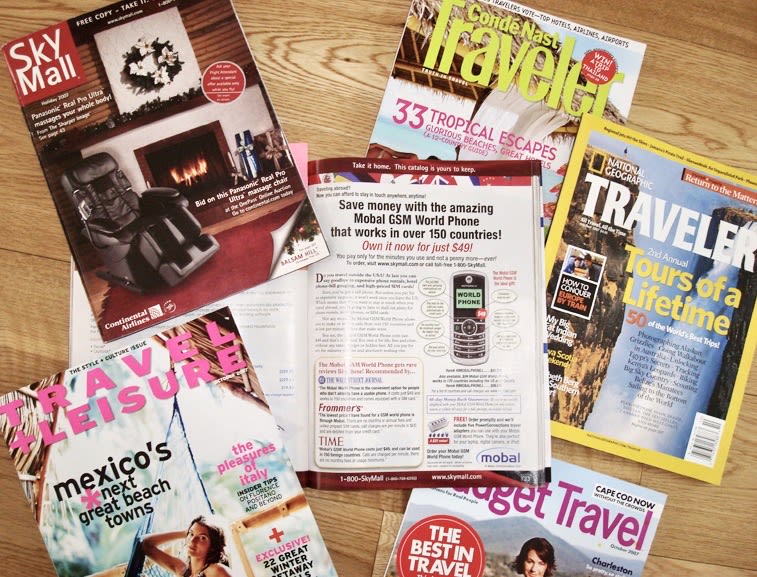 Each win often reveals new opportunities
The CRE Methodology™ process is iterative; subsequent experimental plans will be based on the outcome of the previous experiments. Each improvement builds upon the success of the previous ones. Each time the conversion rate is increased, it becomes increasingly difficult for competitors to compete. Also, as your conversion rate grows, more opportunities present themselves. After each split test, it's important to "zoom out" and look at the whole conversion funnel again, to determine which part of the business we should focus on next.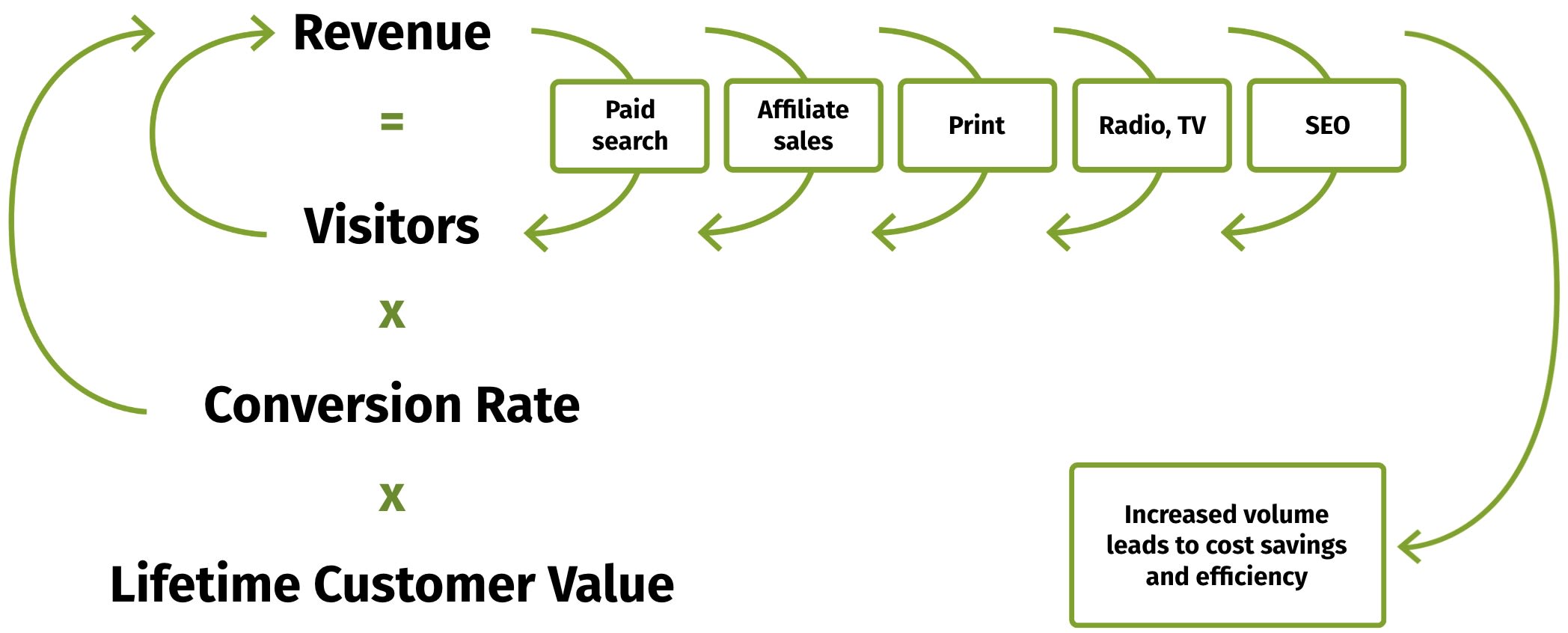 As this overview has shown, The CRE Methodology™ is not about best-practice page elements; it's a process of activities that encompass a wide range of disciplines. Although it sounds less appealing than applying "magic buttons," we don't know of an easier, more reliable way to grow an online business.
Some of the benefits of an engagement with us
Learn the results-oriented CRE Methodology™: Sidestep the disappointments of trial and error when trying to learn everything yourself. Instead, let experts who have achieved outstanding results many times before give you a clear plan to follow. During the time you hire us, we'll work flat out to boost your website's profits. We won't just be lecturing to you; we'll be getting fully involved and discussing our suggestions for the strategies you should be implementing.
Fresh eyes on your business: Because you work so closely with your website, it's hard for you to see it as a visitor would and to spot potential problem areas that can be improved. With consulting, you get a new perspective on your website's shortcomings and opportunities—from people who know what's working across many industries.
Real-world business advice. Although Conversion Rate Experts focuses on conversion rates, all of our consultants have worked in-house for web businesses (not just consultancies), so we understand the nuts and bolts of what it takes to run a successful web business.
You'll learn valuable skills. The skills you'll learn during the program will be transferable to all your future marketing projects.
Instill a culture of testing. Companies that learn our methodology make measurably effective marketing a part of everything they do.
Involve your whole team: It's in our interest to teach our system to your whole team, because that helps to ensure you get great results. We'd encourage you to involve your marketing team, your technical staff, and any external agencies you work with.
Progress calls twice a month: Every month we'll schedule two progress calls via teleconference. Throughout the progress calls, we will share our computer screens over the internet, so you'll be able to look over our shoulders and see exactly what we're doing.
Most of the work happens in between progress calls: After each progress call, we'll allocate tasks to you (and to ourselves), and then we'll communicate by email in between calls. We do not charge by the hour, and are not monitoring hours spent, we work to one end only, achieving winning results.
Unlimited support: You can ask us anything, at any time, so the project keeps moving quickly.
Know the shortcuts: We'll give you a comprehensive list of all the tools, techniques, and services we personally use to get things done quickly.
We manage the project for you: After each consultation, we'll write up the "minutes" of what was agreed, and then we'll send out all the actions to the relevant people (including our own team), to ensure the project moves efficiently towards its goals. In effect, we become your outsourced project managers.
Step-by-step advice: Some aspects of conversion are hard. We've created workflows that help to get many of these tasks done in the most efficient way.
Our new, proprietary Wins Database allows us to draw upon 15 years of research into what wins.
Best practice templates and formulas: We'll advise you on the most effective techniques for converting your visitors into customers, based on what we have learned from your business and from millions of dollars of testing.
You get a multidisciplinary team of experts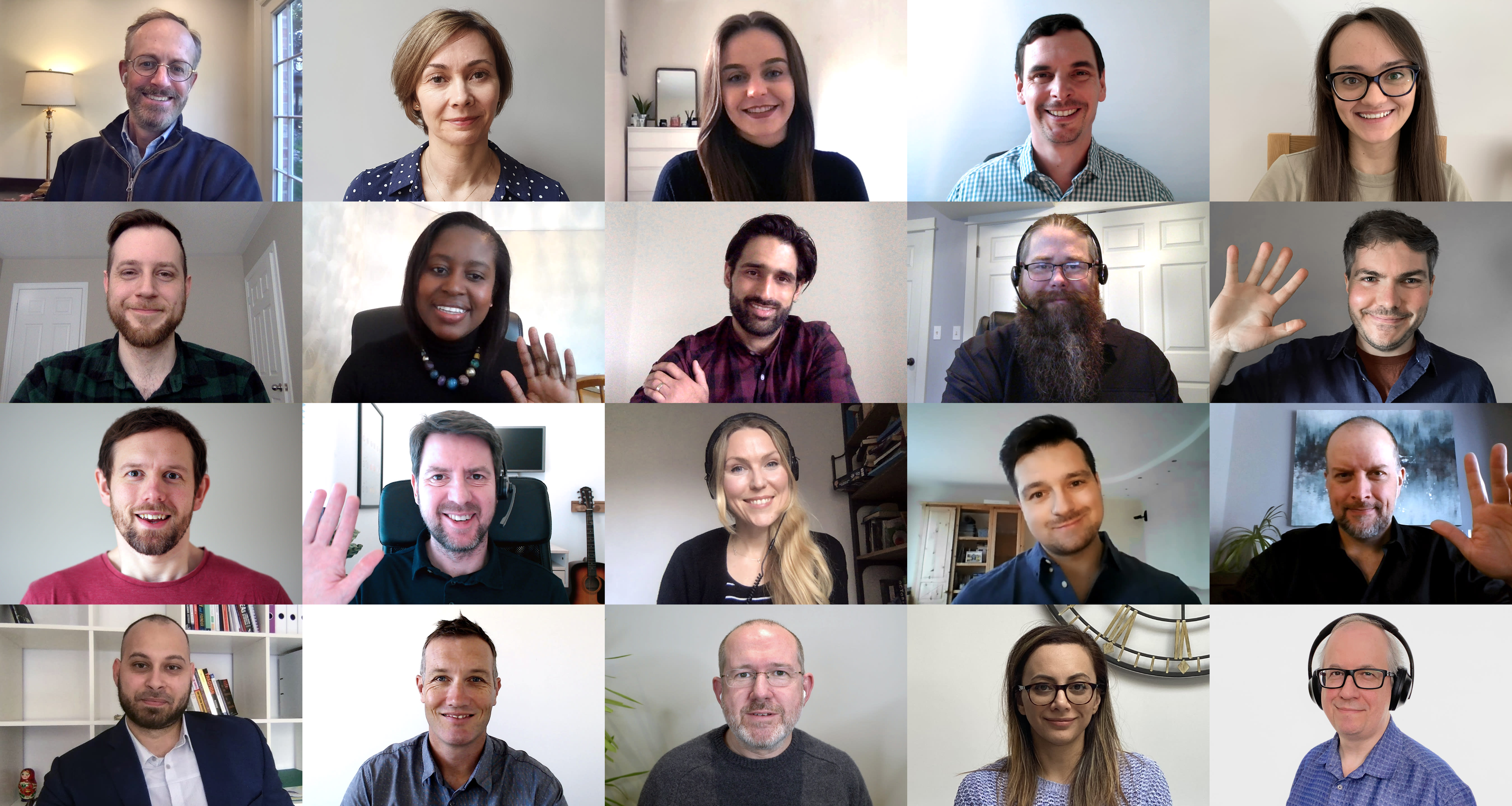 Your Lead Consultant is personally responsible for you getting great results, taking you and your team through our process, applying it to your business, and creating the initial test ideas.
Our Research, Usability and Analytics department gathers data on your visitors, to identify the bottlenecks (and missed opportunities) that are preventing your company from growing more quickly. The insights form the backbone of the CRE Methodology.
Our Copywriting and Design Team knows how to beat the world's hardest-to-beat controls. The team members write copy, create wireframes, and then turn them into world-class optimized page designs—for your site, for your landing pages, and sometimes for other media and channels.
Our Development Team greatly increases the rate at which we can create tests for you, no matter how resource-constrained you are.
As we help your business grow, your CRO needs may change. Our business development team will ensure that our support can grow as you grow.
And finally, you get our entire CRE Consultancy Team. We make the most of our team's wealth of knowledge. For example, we host regular in-house "hot seat" sessions, during which our consultants collaborate, competing to see who can come up with the best ideas and strategies. So you get the best ideas from all of our CRO experts.
Our team members really are world-class at CRO. We spend a lot of time and effort attracting and training them. Our recruitment process is rigorous and arduous. Also, we have always been remote-first, so we can attract the best people wherever in the world they happen to live. And if someone's good, we do everything we can to take them on.
In short, you have a fantastic team of people helping you get great results.
A summary of how the engagement works
Most clients engage with CRE on a longer-term basis, using our team of world-class consultants, copywriters, designers, and developers. We have the capability to help you in a way that fits your needs and helps grow your business.
We offer the following consulting services:
Opportunity Assessment is a short-term engagement designed to give you the flexibility to choose how to implement the recommendations to grow your business—depending on your capability and resources.
Managed Service is a longer-term basis engagement that includes everything in Opportunity Assessment, plus, we act as your trusted advisor on all things related to improving conversion rates and customer experience, making recommendations, creating test plans, and critiquing your plans—leaving the implementation of the tests to your team.
Full Service (our most popular service) is everything in the Opportunity Assessment and Managed Service with the addition of copywriting, design, development, and setting up of A/B tests. Most clients find this greatly increases the number of tests they run, no matter how resource-constrained they are.
Stage 1:

Opportunity Assessment

During the Opportunity Assessment, we'll follow steps 1-6 of the CRE Methodology™:
Answer the "why aren't visitors converting?" question.
Make recommendations on what to do about it, to convert more visitors to customers with a better experience.
Help create a CRO strategy, and a prioritized roadmap, and generate a set of test ideas that can be used to quickly grow your conversion rates and business revenues.
If you're spending money—or planning to spend money—developing your site, products or services, our Opportunity Assessment is the perfect way to de-risk these projects and make sure you're taking a visitor-centric approach. In our experience, not doing so is the single biggest reason for failure.
To achieve this, we'll carry out a number of activities such as the following:
Engage all parties regarding the objectives and methodology.
Establish and prioritize the goals.
Analyze the current tracking and testing technologies.
Analyze the conversion funnel—identify the opportunities.
Analyze the user experience.
Identify the blocked arteries.
Collect exit surveys as your visitors leave your website. By doing so we can find out how to prevent it.
Speak with your customers (or prospects) who know the answers to a surprising number of your marketing questions—and we'll survey them to find the answers.
Organize usability tests to learn how well your site works and where improvements are needed, from the only people who really know—your visitors.
Talk with key team members and any departments that are directly in touch with customers.
When possible, we'll use method marketing to become a customer so that we understand the user experience deeply.
Understand visitor psychographics.
Once we understand what's happening on the website (and why), we'll generate a prioritized list of ideas to grow your business. We will carry out these activities:
Host a "Mastermind" session—our analysis of your site and visitors is presented internally to our team, and we'll generate ideas to increase your conversion rate.
Create a prioritized ideas list—with your collaboration of ideas and recommendations to produce a strategic roadmap—effectively a programme of testing to grow your business fast.
We anticipate the opportunity assessment will take 6 weeks although it depends on variables such as the existing data, implementation of tools, etc.
Stage 2: Management, wireframes, testing, and optimization
This stage of the engagement is iterative; each test will be guided by the winner from the previous test.
We will follow steps 7-9 of the CRE Methodology™:
Recommend and audit your A/B testing platform (including using a free option if you've not got a platform installed yet).
Create wireframes or mock-ups for new test pages, page elements, or emails. When agreed, we supply copy and graphic design.
Analyze the results of tests. Each test will be guided by the winner from the previous test. The aim is to have a test running continually.
To help greatly increase the rate at which we can create tests for you—no matter how resource-constrained you are—we offer a range of services as part of our Full Service engagement. When agreed, we will:
Turn wireframes or mockups into world-class optimized designed pages—for your site, for your landing pages, and sometimes for other media and channels.
Carry out usability tests on the wireframe and discuss the test results in detail with you and your team.
Help set up your A/B testing platform.
Develop and set up your tests in a supported platform of your choice. Our Development Team has experience creating thousands of tests—working on websites of all types and technologies.
We naturally focus on additional revenues generated as a result of the tests. Therefore the key metric being measured will be increases in conversion rates and ultimately revenue, and our CRO strategies, testing and monitoring will be geared to that KPI.
Whilst we never enter a project predicting a specific success rate, we offer our expertise and track record to maximize improvements without limit (in other words we set our sights high).
We measure the success of engagements by running tests to detect the increase in your conversion rate, to prove (or disprove) that they have grown your business.
For each winning test—providing we have access to appropriate financial data—we'll analyze the overall impact on your revenue and present your result like this:
"[What was tested] is [x%] likely to beat the control. During the test, it resulted in [x%] more orders. If that value remained the same in the long run, then that would be worth an additional $XXX,XXX/year revenue."
Sometimes, we use a range of qualitative testing, such as A/B preference tests and usability tests, to support findings and suggestions—especially when it might be impractical to run A/B tests, for example, when there isn't enough traffic to reach statistical significance in a reasonable amount of time.
Resources we'll require from you
Our consulting services are designed to place minimal demands on your internal resources. It can effectively be run as "hands-off" (though of course you are welcome to be involved as little or as much as you like).
Here are some of the things that we'll require from you (not all of them are essential, so ask us if you're unsure):
Access to all performance reports (including web analytics and Google Ads campaigns).
Access to all advertising online and offline, past and present, with data on how effective it was.
Access to your key team members (copywriters, web developers, web marketers, salespeople, and customer service).
Where necessary, additional copy/content will be required to be supplied by your team (for example where technical, product, or other relevant content or data is appropriate to be included).
Implementation and access of third-party tools, including the following:

Testing platforms.
Website feedback mechanisms.
"On-page" web analytics tools.
Software for surveying customers.

Distribution of a survey to customers, and sales teams.
If you're on the Full Service engagement, when agreed, we'll create and set up your A/B or multivariate tests. If you aren't, you'll need to do it.
When a test wins, you'll need to hard code the winning page (which is currently in the testing platform) onto your website.
Possible implementation of video, multimedia, or audio (to be discussed later).
Discussion and agreement of test conclusions, impact (Conversion Rate and Financial) of test wins.
If you don't already have some of the third-party tools we need, we'll ask you to open accounts. Ask us if you need more information about this.
An unconditional six-week money-back guarantee
If, within the first six weeks, you aren't absolutely delighted with what we've done for your business, we'll happily return your money, promptly and in full. No questions asked.
And here's our second (perhaps stronger) reassurance:
We want to work with you only if we believe you'll get great results. Our success so far has come entirely from extremely positive word of mouth, and we plan to keep it that way. We want to add your success story to the rapidly growing page of testimonials on our website, so we'll accept you only if we believe you'll be able to provide us with an amazing case study. That's why we asked you to complete our fact-finding survey: Before we decide to take you on, we can assess your business's potential for growth.
Since we began, demand for our services has outstripped supply. We work only on projects we're excited about and believe have a great chance of breakthrough success. You should find reassurance in the fact that we'll work with you only if we believe we can get great results for you.
We've worked with clients of all sizes in pretty much every industry
We have a wealth of experience in many types of business. We've worked, hands-on, with the most sophisticated online brands in many businesses:
In business-to-consumer (B2C) and business-to-business (B2B).
In almost every major industry. We have specialist teams for e‑commerce and retail, financial services and FinTech, media and publishing, and software and SaaS.
Of many sizes, from SMEs to large enterprises.
In countries worldwide. So far, we've worked with clients in 11 languages in the following 40 countries: In alphabetical order, Australia, Austria, Belgium, Canada, China, Colombia, Costa Rica, Croatia, Cyprus, Czech Republic, Denmark, Dominica, Estonia, Finland, France, Germany, Hong Kong, India, Indonesia, Ireland, Israel, Italy, Japan, Lithuania, Luxembourg, Malaysia, Malta, Mexico, Netherlands, Norway, New Zealand, Peru, Poland, South Africa, Spain, Sweden, Thailand, UAE, UK, and USA. Our unusually broad perspective means we know what works in your region and what's working elsewhere in the world.
With different types of product: selling physical goods, services, software and information.
With all types of business: merchants, affiliates, publishers, social networks, e‑commerce and lead-generation sites.
In many media and formats: desktop websites, mobile websites, native mobile apps, email marketing, offline advertising, and more.
This means whatever your situation, chances are we already have experience with something very similar.
How to get started
To reserve a place, call us or send an email to info@conversion-rate-experts.com.
---
© 2023 Conversion Rate Experts Limited. All rights reserved.