How we work with companies in financial services and FinTech
Some of our clients in financial services.
Silicon Valley is coming … There are hundreds of startups with a lot of brains and money working on various alternatives to traditional banking."—Jamie Dimon, CEO of JP Morgan (source).
Most incumbents will struggle to transform themselves fast enough to be able to compete with the start-ups and risk getting pushed back down the value chain."—Antony Jenkins, former CEO of Barclays (source).
We help FinTech startups to grow faster. And we help traditional financial companies to compete with startups. Our Financial Services team has helped the following:
FinTech startups (including Xero and goHenry)
Traditional banks (including Lloyds Banking Group, Bank of Scotland, GE Money, American Advisors Group and Halifax)
Insurance companies (including Domestic & General and Bupa)
The world's leading Silicon Valley companies (including Google, Apple, Amazon, and Facebook).
They understand your opportunities, challenges, and threats, and can help you to identify them, address them, and deliver huge growth for your business (and career).
How we help financial services companies
We have developed a unique methodology that is proven to increase the profits of financial service companies. We help clients achieve the following:
Speed up time-to-market. Reduce the time it takes to plan, test, get stakeholder approval, and then launch new marketing initiatives and messaging.
Optimize the customer experience of websites and apps. Make it easier for prospects to complete application forms, make payments, and become customers.
Use mobile devices for lead generation and customer retention. Optimize cross-device account creation, verification and security procedures, and in-app messaging.
Reduce customer-service calls and complaints, and incorporate web-based self-service platforms. Measurably reduce the number of customers who abandon online sales funnels, inundating contact centers with calls.
Reduce advertising risk and marketing risk. Before a new campaign goes live, find out if it will increase—or reduce—sales. Test new marketing campaigns—and products and services—by leveraging analytics, research and experimentation.
Map the entire customer journey, identifying and prioritizing which touchpoints are bottlenecks that need improvement.
Test and optimize pricing models. Promote loans, mortgages, credit cards and accounts across channels—and across devices—with minimal drop-out.
Increase market share. Stop visitors and customers from being lost to competitors. Counter the threat of startups, by becoming more digital-centric. Plan for international expansion, by increasing the certainty of launching successfully. Identify opportunities for growth that need no additional budget.
Improve the return on investment (ROI) from existing advertising and marketing budgets.
Create a culture of customer-centric decision-making. Know when—and how—to A/B-test marketing propositions.
See the results we've achieved
Each experiment we run is logged in a database, so we know for certain what works. Contact us, and we'll send you a list of the types and sizes of wins we've had for companies like yours.
Testimonials and case studies from our financial services and FinTech clients
goHenry is a financial services technology (FinTech) company that combines web and mobile apps.
"I would recommend you use Conversion Rate Experts. They balance strategy and execution with aplomb. If you are looking for a supplier in this space, look no further."
AAG is America's largest provider of reverse mortgages.
"I went into this project fairly skeptical that we'd be able to achieve a 30%+ improvement. At 50%+, it far exceeded our expectations."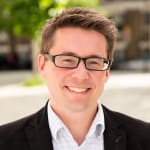 Chris Morling is the founder of money.co.uk, one of the most popular financial-comparison websites.
"Conversion Rate Experts were looking for monumental wins, and suggested big changes across our business. They recommended, and helped us to build, what became the second-busiest financial community in the UK."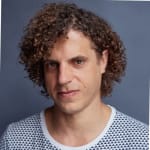 Ron Patiro is Global Experimentation Manager at PayPal.com.
"At Conversion Rate Experts, I learned a tremendous amount. They are the best in the business."

Urban Forex is an educational platform for financial trading.
"I would say this probably will be the single most important thing you will do for your business."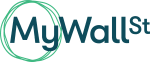 MyWallSt (formerly Rubicoin) is an award-winning mobile app for personal finance and investment.
"It was worth it 10 times over. We're seeing incredible growth."

ReclaimPPI is a financial claims website.
"Sales tripled—from 1–3 million per month—in just 8 months."
---
What's your goal today?
1. Hire us to grow your company
We've generated hundreds of millions for our clients, using our unique CRE Methodology™. To discover how we can help grow your business:
Claim your FREE strategy session
2. Learn how to do conversion
Browse hundreds of articles, containing an amazing number of useful tools and techniques. Many readers tell us they have doubled their sales by following the advice in these articles.
Download a free copy of our Amazon #1 best-selling book, Making Websites Win, recommended by Google, Facebook, Microsoft, Moz, Econsultancy, and many more industry leaders. You'll also be subscribed to our email newsletter and notified whenever we publish new articles or have something interesting to share.
Download a free copy of our best-selling book
3. Work for us
If you want to join our team—or if you want to discover why our team members love working for us—then see our "Careers" pages.
4. Contact us
We help businesses worldwide, so get in touch!
---
© 2020 Implementra Limited trading as Conversion Rate Experts. All rights reserved.