Tips and tools: the world's fastest projects; 3X your speed with kaizen; and how to use heat maps
Here are some great resources we have recently shared with one another
(We don't profit from recommending things. We just love sharing things we think you'll appreciate. You can see our other Tips and Tools articles here.)
Take inspiration from projects that were completed "impossibly" quickly
Stripe's CEO, Patrick Collison, has compiled a list of projects that were completed incredibly quickly. The list includes the following:
The first jet fighter used by the US Air Force (the P-80 Shooting Star) was designed and delivered in just 143 days.
The Empire State Building was built in just 410 days.
The Eiffel Tower was built in two years and two months and cost only $40 million in 2019 dollars.
Amazon announced Amazon Prime just six weeks after it started to implement it.
We obsess over speed—not just because it makes things happen faster, but because it often makes the difference between something happening and not happening at all. There are many frictional forces that can stop a project from happening—work can go stale; the window of opportunity can pass; people and resources can move on. The antidote is speed.
Use kaizen to make your company run several times faster
We've written before about how we run our company according to well-designed processes and flows. This 23-minute video from FastCap's Paul Akers shows his team using the Japanese technique of kaizen (constant improvement) to reduce the duration of a process from 45 seconds to 14 seconds. That's a tripling of productivity in a single session. Many teams don't achieve that in a year.
If you don't have time to watch the whole video, you'll get the idea from the first 5 minutes 30 seconds. You might want to share the video with your team members—and then ask them which of your company's repetitive activities could be kaizened to a fraction of their length.
Remember that carrying out kaizen doesn't just save you time—it makes you better at kaizen. Whereas time spent on repetitive work only makes you better at repetitive work.
The complete guide to website heat maps
We've described elsewhere how heat maps can tell you a lot about what's going wrong with your website.
The complete guide to website heat maps, published by Hotjar, describes in detail the different kinds of heat maps, and explains how to use them to grow your business.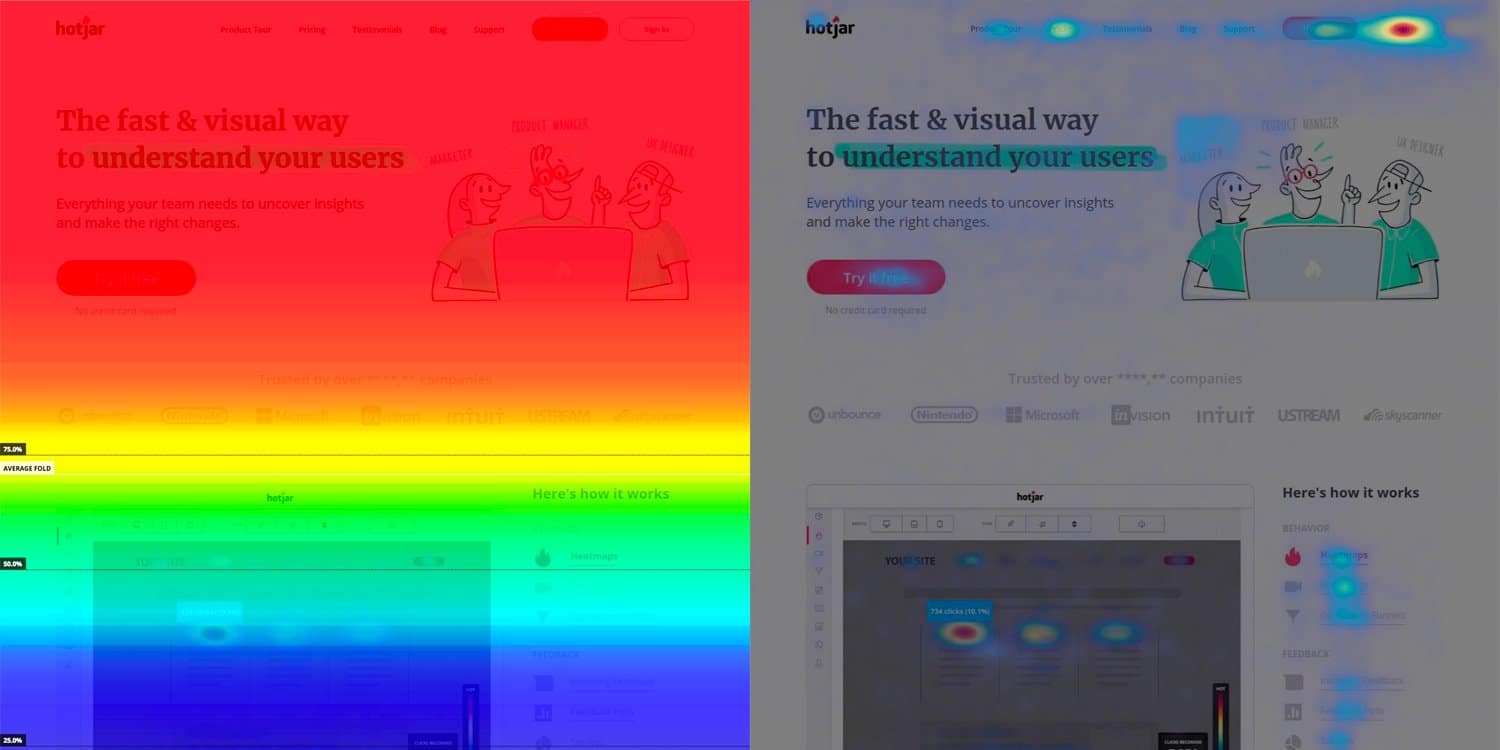 Tips for organizing your home (and workplace)
If you're looking to organize your house—or workplace—you might get inspiration from the YouTube video The Most Organized Home in America (Part 2 is here). There's a section on each room of the house, so you might want to skip to the room you're currently organizing. Although the video is over the top, we found it to be richer in "best practices" than most guides to organization.
Migrate your company from Excel to Google Sheets
All our company's reporting is done within Google Sheets, and we love it. All our systems interface with Sheets, resulting in a single dashboard for the whole company.
If you'd like to explore how Google Sheets could benefit your company, see "Excel To Sheets," a free, thorough guide by Google Sheets expert Ben Collins. The guide addresses many of the concerns, challenges, and benefits of migrating from Microsoft Excel to Google Sheets.
Discover some fantastic board games

We've been enjoying many of the games on the Board Game Gift Guide 2019. If you're new to modern board games, we recommend you begin with a game that has a "weight" (a measure of its complexity) less than 2/5.
Over the holidays, the game Just One was popular with all our non-board-gaming friends and relatives—and it takes just a few seconds to learn. Survive and Jaipur were also big hits.
See the scale of the universe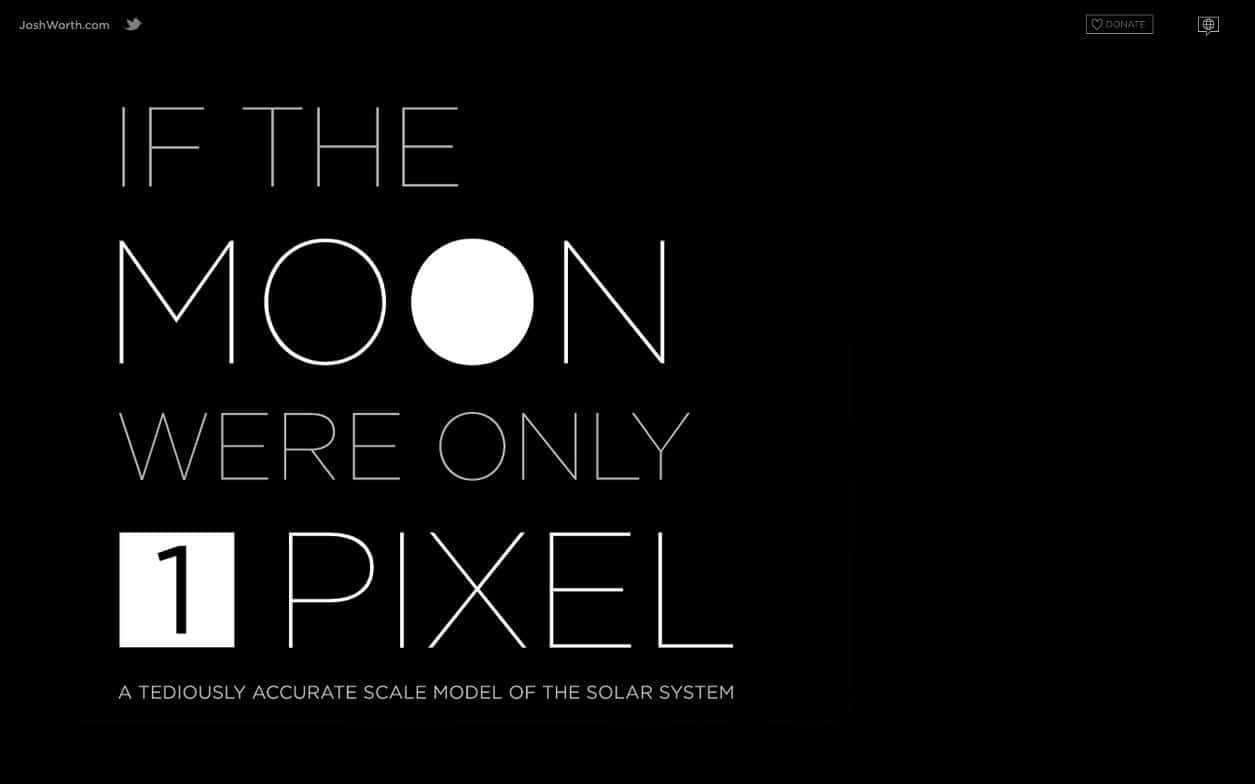 If The Moon Were Only One Pixel is a stunning depiction of the scale of the solar system (with some interesting points along the way). It works better on a desktop computer.
---
What's your goal today?
1. Hire us to grow your company
We've generated hundreds of millions for our clients, using our unique CRE Methodology™. To discover how we can help grow your business:
Schedule your FREE strategy session
2. Learn how to do conversion
Download a free copy of our Amazon #1 best-selling book, Making Websites Win, recommended by Google, Facebook, Microsoft, Moz, Econsultancy, and many more industry leaders. You'll also be subscribed to our email newsletter and notified whenever we publish new articles or have something interesting to share.
Browse hundreds of articles, containing an amazing number of useful tools and techniques. Many readers tell us they have doubled their sales by following the advice in these articles.
Download a free copy of our best-selling book
3. Join our team
If you want to join our team—or discover why our team members love working with us—then see our "Careers" page.
4. Contact us
We help businesses worldwide, so get in touch!
---
© 2023 Conversion Rate Experts Limited. All rights reserved.