How we work with media and publishing companies
Some of our clients in media and publishing. (We have also helped to grow many smaller, less-well-known publishers.)
Our media and publishing team has helped to grow traditional media companies and disruptors. We've grown…
Market-leading traditional publishers
Media startups
Fast-growing professional blogs and communities
Disruptive digital media giants
Our team members have worked with the world's leading Silicon Valley companies (including Google and Facebook) and is at the cutting edge of conversion rate optimization.
They understand your opportunities, challenges, and threats, and can help you to identify them, address them, and deliver huge growth for your business (and career).
How we help media and publishing companies to grow
We have developed a unique methodology that is proven to increase the profits of media and publishing companies. We help clients increase the following:
Subscribers
Paying customers
Subscription renewals
User-generated content
Social sharing
Readership
Engagement
Revenue from advertising
We've helped many traditional publishers to
Transition to online subscriptions and new advertising models
Seize new growth opportunities by developing and optimizing mobile experiences and apps.
Such improvements provide a greater return on investment (ROI) from advertising and marketing budgets, accelerate growth, drive innovation, and increase market share and profitability.
See the results we've achieved
Each experiment we run is logged in a database, so we know for certain what works. Contact us, and we'll send you a list of the types and sizes of wins we've had for companies like yours.
Testimonials and case studies from our media and publishing clients

We have worked with Google on several projects, including the launch of Google's Android phone.
"Really extraordinary 'off-the-chart' results."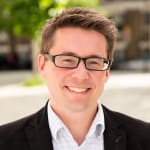 Chris Morling is the founder of money.co.uk, one of the most popular financial-comparison websites.
"Conversion Rate Experts were looking for monumental wins, and suggested big changes across our business. They recommended, and helped us to build, what became the second-busiest financial community in the UK."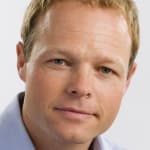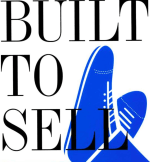 John Warrillow is a serial entrepreneur, having started and exited four companies. He is also the author of the best-selling book "Built to Sell."
"My sell-through doubled."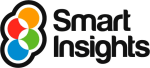 Smart Insights helps marketeers to plan, manage and optimize their marketing.
"We've seen uplift in the order of 50%, 60%, even up to 100% for some of the individual tests."
Study.com is an online learning platform.
"Easily millions of dollars."

Big Interview provides software and content for job interview training.
"More than doubled revenue."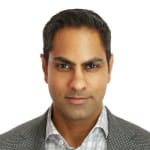 Ramit Sethi, I Will Teach You To Be Rich, a New York Times Best-seller.
"I knew I had to work with these guys (I did, and they were great)."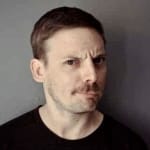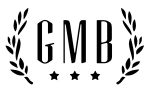 Andy Fossett is co-founder and CEO of GMB Fitness, an online exercise training company.
"CRE pushed us to try tests we normally wouldn't have gone for. They took the time to teach our team their process, and we've learned a lot about how people use our site and what stops them from trying our product."

Magoosh is an education company that provides online test preparation and support to students.
"Working with the team at CRE has allowed us to accomplish way more than I ever imagined."

Urban Forex is an educational platform for financial trading.
"I would say this probably will be the single most important thing you will do for your business."

sofatutor is an online educational platform.
"More than a million euros in additional revenue."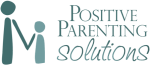 Positive Parenting Solutions is an online education company.
"CRE has been the best investment we've ever made."
---
What's your goal today?
1. Hire us to grow your company
We've generated hundreds of millions for our clients, using our unique CRE Methodology™. To discover how we can help grow your business:
Claim your FREE strategy session
2. Learn how to do conversion
Browse hundreds of articles, containing an amazing number of useful tools and techniques. Many readers tell us they have doubled their sales by following the advice in these articles.
Download a free copy of our Amazon #1 best-selling book, Making Websites Win, recommended by Google, Facebook, Microsoft, Moz, Econsultancy, and many more industry leaders. You'll also be subscribed to our email newsletter and notified whenever we publish new articles or have something interesting to share.
Download a free copy of our best-selling book
3. Work for us
If you want to join our team—or if you want to discover why our team members love working for us—then see our "Careers" pages.
4. Contact us
We help businesses worldwide, so get in touch!
---
© 2020 Implementra Limited trading as Conversion Rate Experts. All rights reserved.