This week, measurable marketing went mainstream … and the advertising industry is in shock
(If you do conversion rate optimization, we explain why it's possibly the best news of your career)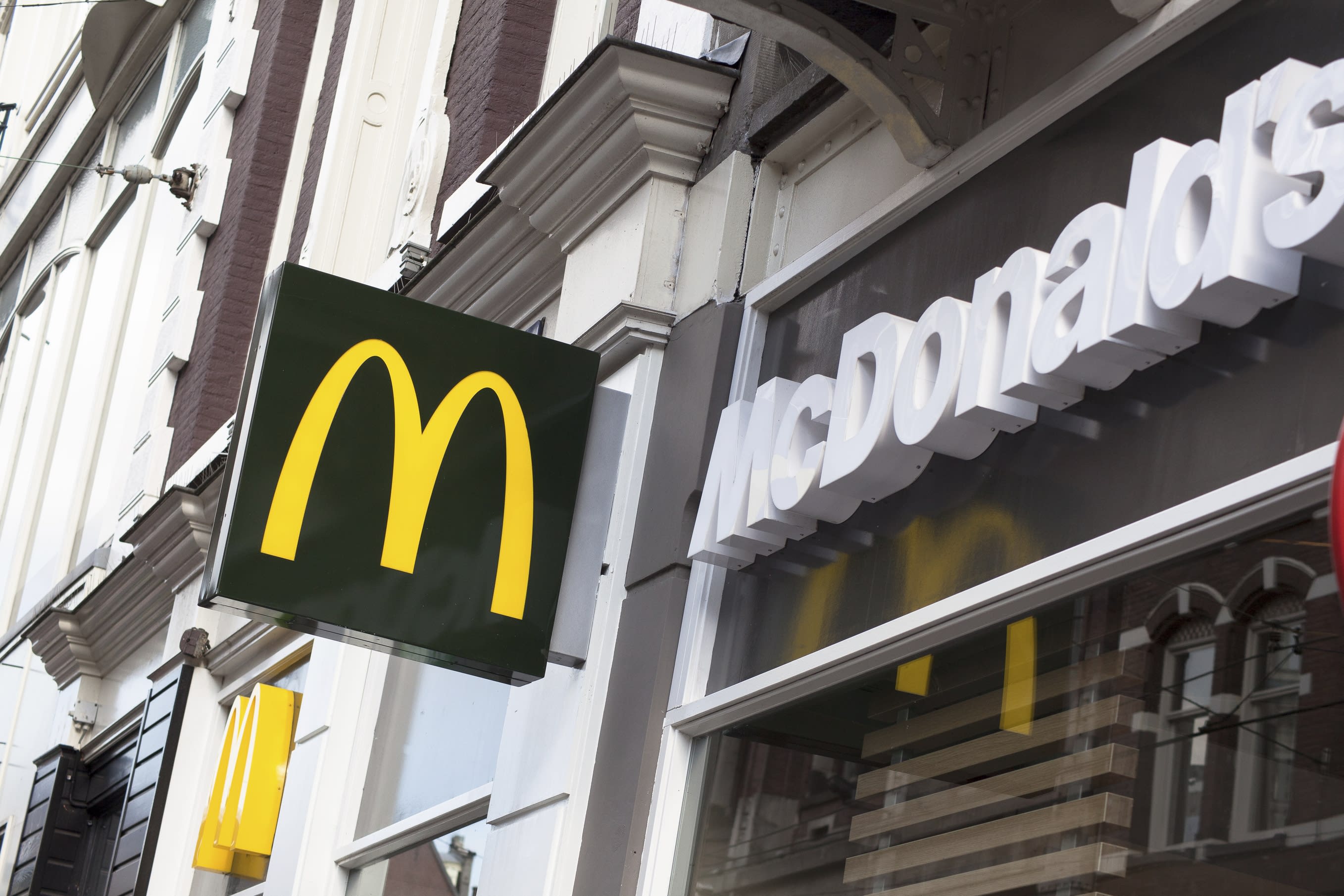 For over a decade, we have predicted that mainstream marketing will eventually start to become accountable.
This week, it finally happened.
The deal that shook the industry
One of the world's largest agencies startled the advertising world, winning the $1 billion global account for McDonald's by agreeing to be paid on a performance basis.
The advertising agency, Omnicom, agreed to make zero profit on the media it sells to McDonald's. Instead, Omnicom will get paid entirely on performance, as measured against McDonalds' brand objectives.
This is bad news for the agency Leo Burnett, which has lost its 35-year relationship with McDonald's.
The move appears to be the result of two quickly moving trends. First, the proliferation of technology is making the performance of advertising increasingly easy to track. Second, online channels like Google Ads have given client-side marketers a taste of how all their advertising could be managed.
The opportunity it has created
The agency world is now understandably worried. If accountability becomes the norm—as it almost surely will—agencies that can't perform will die. And, as you know, it's not easy to make ads that measurably increase sales. Judging by some of the ads you see, many agencies haven't a clue. They don't have the know-how, they don't have the people, and they don't have the culture.
If you are a conversion marketer, this may be the watershed moment of your career. For years, it has been upsetting to know that while you are worrying whether your latest A/B-test is winning, traditional "creatives" are winning awards for ads that don't appear to have sold anything.
If advertising agencies start to get paid only when they succeed, their goals become aligned with those of their clients. And the survival of both will depend on their "creative" being unbeatably effective. Conversion marketers know how to make that happen.
In the 1950s and '60s, David Ogilvy created one of the biggest ad agencies in the world by embracing the knowledge of direct marketers. Direct marketers communicated with consumers directly, and not via resellers or intermediaries. So every time they created a campaign—whether it was via direct mail, print advertising, radio or TV—they got to see, almost instantly, how well it had worked. As a result, direct marketers tended to be data-driven and customer-centric. They carried out research, pored over response rates, analyzed customer journeys, ran A/B-tests, and focused, above all, on getting results.
All the things that conversion practitioners do every day.
Omnicom now desperately needs those skills. And so will all the agencies that follow them. We predict that marketers with conversion skills will become highly sought after.
Words of wisdom from David Ogilvy
If you haven't already seen it, we highly recommend you watch the following video. It's good timing. Ogilvy's message is just as relevant now as it was then:
Transcript of the video (credit: Ogilvy)
"I wish I could be with you today in the flesh, as they say. Unfortunately, I'm in India. Ever been in India? It's very hot. If you don't mind, I'm going to take off my coat.

"You know, in the advertising community today, there are two worlds: your world of direct response advertising and that other world, the world of general advertising.

"These two worlds are on a collision course.

"You direct-response people know what kind of advertising works and what doesn't work. You know to a dollar. The general advertising people don't know.

"You know the two-minute commercials on television are more effective, more cost-effective than ten-second commercials or thirty-second commercials.

"You know that fringe time on television sells more than prime-time.

"In print advertising, you know that long copy sells more than short copy.

"You know that headlines and copy about the product and its benefits sell more than cute headlines and poetic copy.

"You know to a dollar.

"The general advertisers and their agencies know almost nothing for sure because they cannot measure the results of their advertising. They worship at the altar of creativity, which really means originality—the most dangerous word in the lexicon of advertising. They opine that thirty-second commercials are more cost-effective than two-minute commercials. You know they're wrong. In print advertising, they opine that short commercials sell more than long copy. You know they're wrong. They indulge in entertainment. You know they're wrong. You know to a dollar; they don't.

"Why don't you tell them? Why don't you save them from their follies?

"For two reasons: First, because you're impressed by the fact that they're so big and so well paid and so well publicized. You're even perhaps impressed by their reputation for creativity, whatever that may mean. Second, you never meet them. You inhabit a different world. The chasm between direct-response advertising and general advertising is wide. On your side of the chasm, I see knowledge and reality. On the other side of the chasm, I see ignorance. You are the professionals.

"This must not go on. I predict that the practitioners of general advertising are going to start learning from your experience. They're going to start picking your brains. I see no reason why the direct-response divisions of agencies should be separate from the main agencies. Some of you may remember when television people in agencies were kept separate. Wasn't that idiotic? I expect to see the direct-response people become an integral part of all agencies. You have more to teach them than they have to teach you. You have it in your power to rescue the advertising business from its manifold lunacies.

"When I was 25, I took a correspondence course in direct mail. I bought it out of my own pocket from the Dartnell Corporation in Chicago. Direct response was my first love and later it became my secret weapon. When I started Ogilvy & Mather in New York, nobody had heard of us. But we were airborne within six months and grew at record speed. How did we achieve that? By using my secret weapon, direct mail.

"Every four weeks, I sent personalized mailings to our new business prospects. I was always amazed to discover how many of our clients had been attracted to Ogilvy & Mather by those mailings. That was how we grew.

"Whenever I look at an advertisement in a magazine or newspaper, I can tell at a glance whether the writer has had any direct-response experience. If he writes short copy or literary copy, it is obvious that he has never had the disciplines of writing direct response. If he has had that discipline, he wouldn't make those mistakes.

"Nobody should be allowed to create general advertising until he has served his apprenticeship in direct response. That experience will keep his feet on the ground for the rest of his life.

"You know, the trouble with many copywriters and general agencies is that they don't really think in terms of selling. They've never written direct response; they've never tasted blood.

"Until recently, direct response was the Cinderella of the advertising world. Then came the computer and the credit card. And direct marketing exploded.

"You guys are coming to your own. Your opportunities are colossal.

"In the audience today, there are heads of some general agencies. I offer you this advice: Insist that all your people—creative, media, account executives—that they're all trained in your direct response division. If you don't have such a division, make arrangements with a firm of direct-marketing specialists to train your people. And make it a rule in your agency that no copy is ever presented to clients before it has been vetted by a direct-response expert.

"Ladies and gentlemen, I envy you. Your timing is perfect. You've come into the direct-response business at the right moment in history. You're onto a good thing. For forty years, I've been a voice crying in the wilderness, trying to get my fellow advertising practitioners to take direct response seriously.

"Today, my first love is coming to its own. You face a golden future."
---
What's your goal today?
1. Hire us to grow your company
We've generated hundreds of millions for our clients, using our unique CRE Methodology™. To discover how we can help grow your business:
Schedule your FREE strategy session
2. Learn how to do conversion
Download a free copy of our Amazon #1 best-selling book, Making Websites Win, recommended by Google, Facebook, Microsoft, Moz, Econsultancy, and many more industry leaders. You'll also be subscribed to our email newsletter and notified whenever we publish new articles or have something interesting to share.
Browse hundreds of articles, containing an amazing number of useful tools and techniques. Many readers tell us they have doubled their sales by following the advice in these articles.
Download a free copy of our best-selling book
3. Join our team
If you want to join our team—or discover why our team members love working with us—then see our "Careers" page.
4. Contact us
We help businesses worldwide, so get in touch!
---
© 2023 Conversion Rate Experts Limited. All rights reserved.