Tips and tools: A website accelerator; MailChimp tips; scanning documents; and a logo test
To get articles like this free in your inbox, subscribe to our newsletter (the link opens in an overlay).
Published: November 2019
Here are some great resources we have recently shared with one another
(We don't profit from recommending things. We just love sharing things we think you'll appreciate. You can see our other Tips and Tools articles here.)
Make your website load much faster

Quicklink is a tiny script from GoogleChromeLabs that makes your pages load almost instantly. It works by prefetching every link that's currently visible in the viewport (so it works on every page except the page on which the visitor arrived). It works as follows…
Detects links within the viewport
Waits till the browser is idle
Checks the user isn't on a slow connection
Prefetches URLs
For that reason, it's unlikely to work well on an e-commerce site that has many links on each page.
If you'd like to see it in action, we are using a modified version of it on our website, using the WordPress plugin Flying Pages.
If you know anyone who uses MailChimp…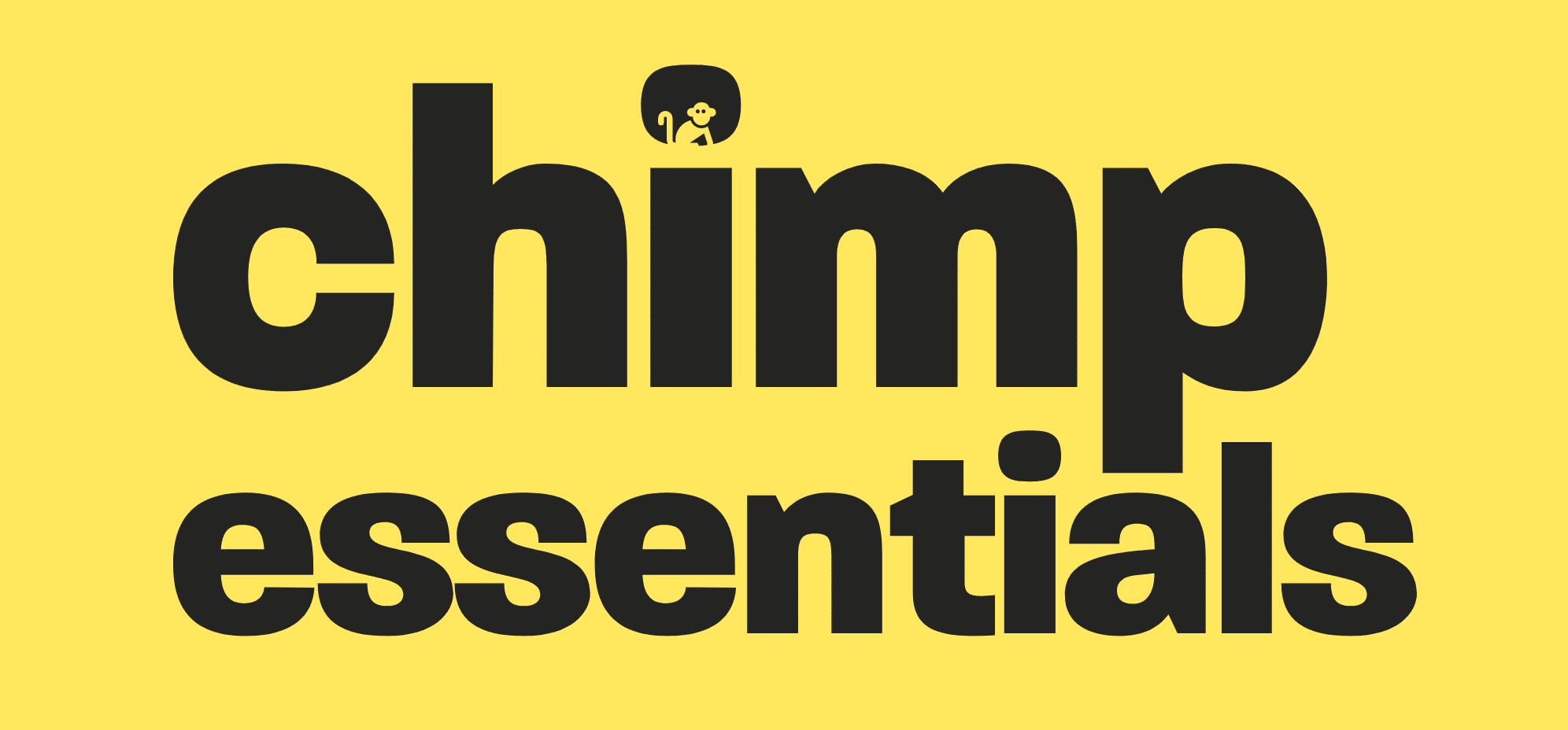 If you know anyone who uses MailChimp, you might want to tell them about the Chimp Essentials online course. Over a series of short videos, Chimp Essentials explains the best way to organize campaigns and data—and shows how to do many things that people say MailChimp isn't capable of, like creating sublists and logic flows. We found the course much more useful than MailChimp's documentation.
It covers many subjects, including…
How to structure your account.
The difference between tags, groups, merge tags, and segments—and what to use them for.
How to create multi-step automations that get triggered by changes to tags, groups, merge tags, etc.
How to use Zapier to update tags, groups, etc.
How to use surveys and polls to find out what your subscribers want—and then send emails that interest them.
Chimp Essentials apparently opens for sale only once every few months. We told its author that we'd be writing about it, and he gave this link, which lets you skip the waiting list.
(If you do complete the course, please let us know if you agree that it was a great investment. We'd hate to keep recommending it if other people don't love it.)
Steer your business toward the top 10 technology trends for 2020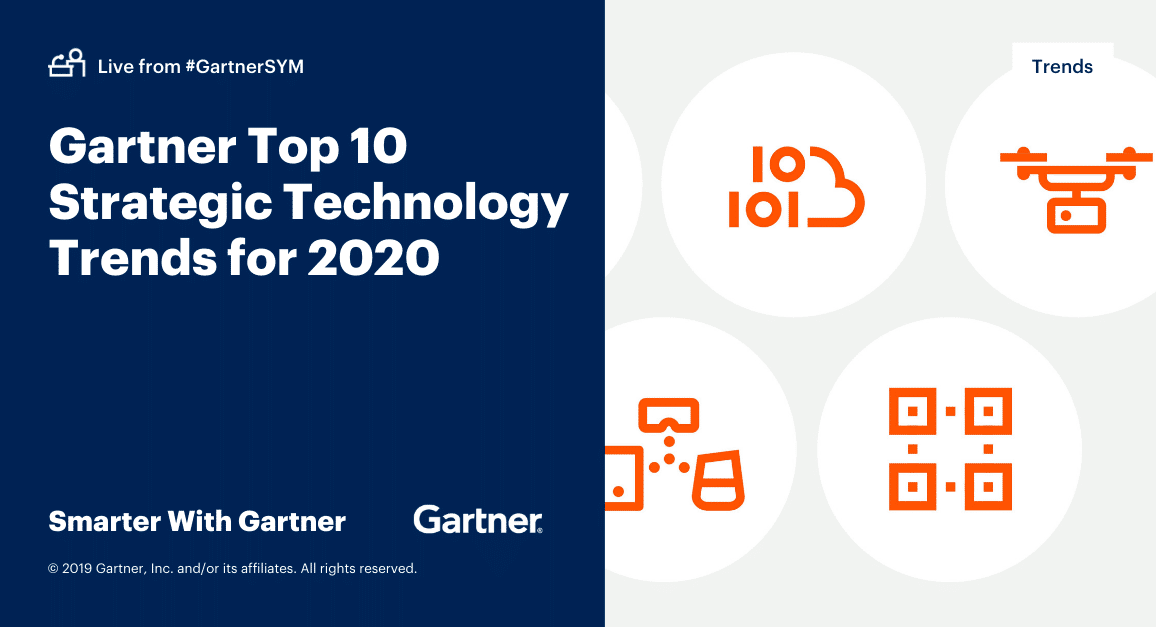 The research firm Gartner has published a list of the top strategic technology trends—ones that have "the potential to disrupt the industry and break out into broader impact and use."
Each of the ten trends is described concisely in this article. They are hyperautomation; multiexperience; democratization of expertise; human augmentation; transparency and traceability; the empowered edge; distributed cloud; autonomous things; practical blockchain; and AI security.
Can you find a way to steer your business toward one or more of them?
If your GPS goes haywire this year…
If the GPS in your car (or any other device) starts malfunctioning this year, it may need patching. Apparently, many GPS devices are experiencing a Y2K-style problem this year.
Scan documents—and mark them up—using iOS and macOS
Many users of iOS aren't aware that it has an in-built feature for scanning documents. Just open the Notes app, click the camera icon to add a photo, and then tap "Scan Documents."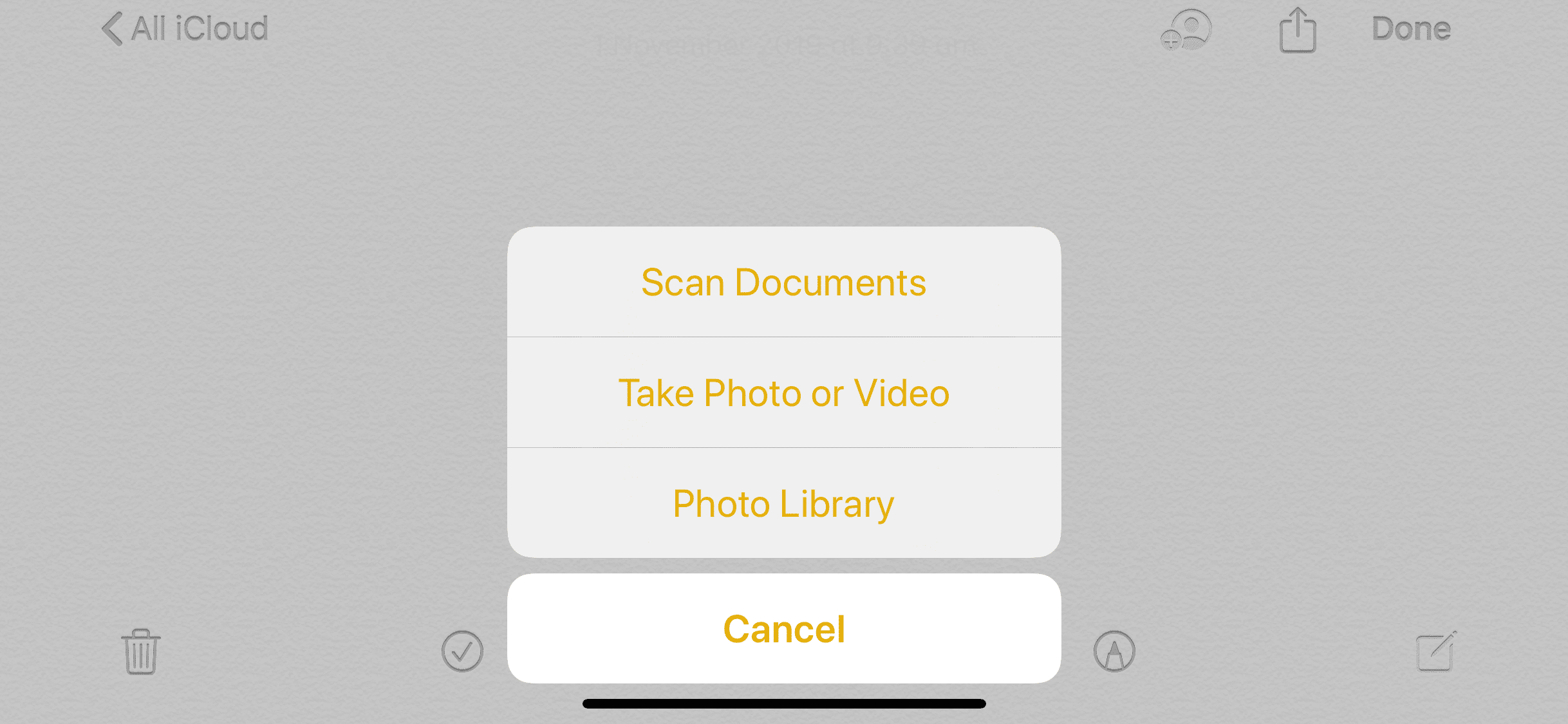 Also, from macOS, if you right-click the desktop, you can command your iPhone or iPad, asking it to take a photo or scan a document. The photo or scan appears directly onto your Mac's desktop. You can also activate the same menu from other Apple apps like Mail.
In macOS Catalina, you can also access your iPhone or iPad from the Markup feature, so you can annotate an image or screenshot using your device's touch screen.
News from within Conversion Rate Experts
The Queen's Lord-Lieutenant visited our offices
The Queen's Lord-Lieutenant visited our offices to present us with the royal crystal and certificate, in commemoration of us winning a Queen's Award for Enterprise for International Trade.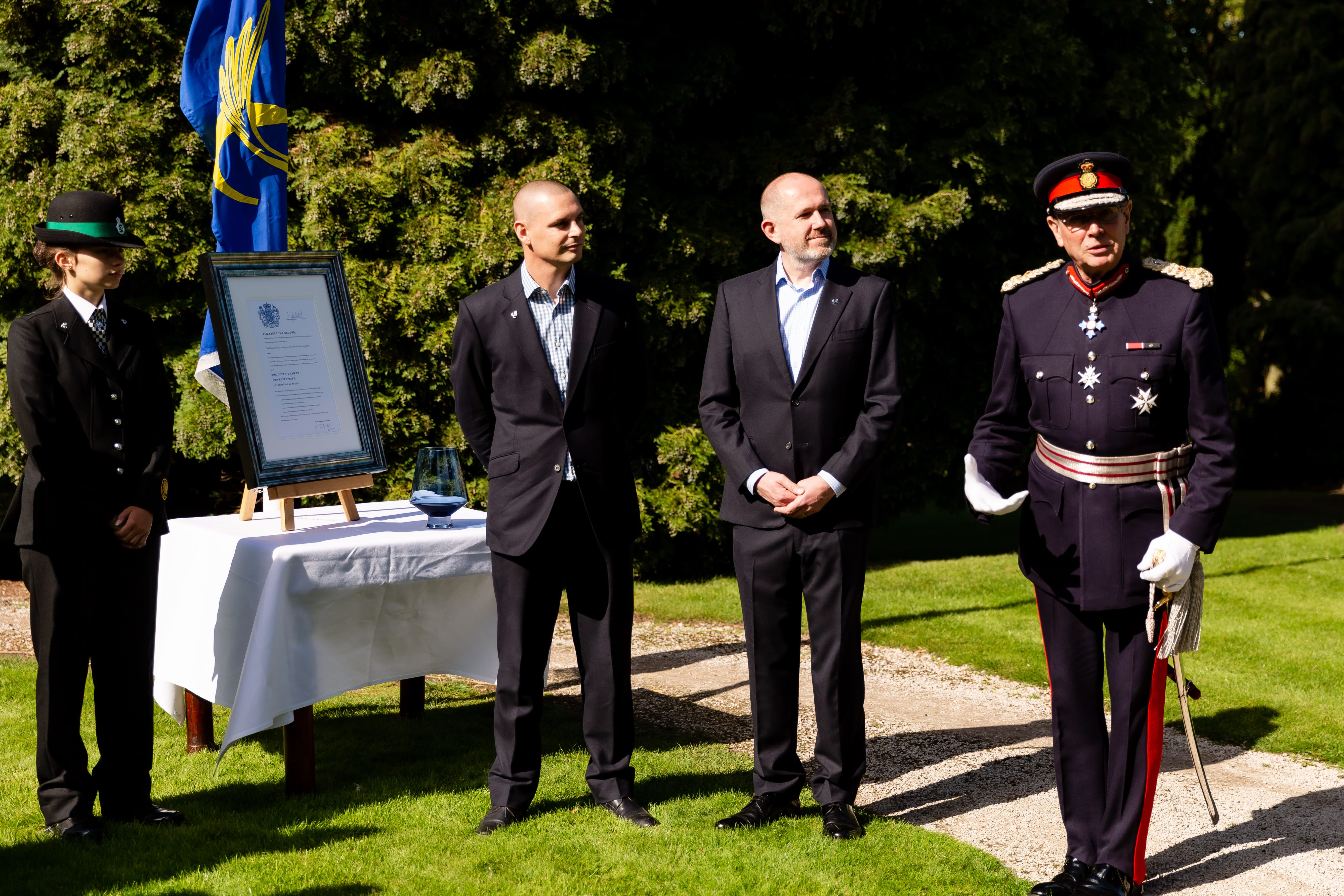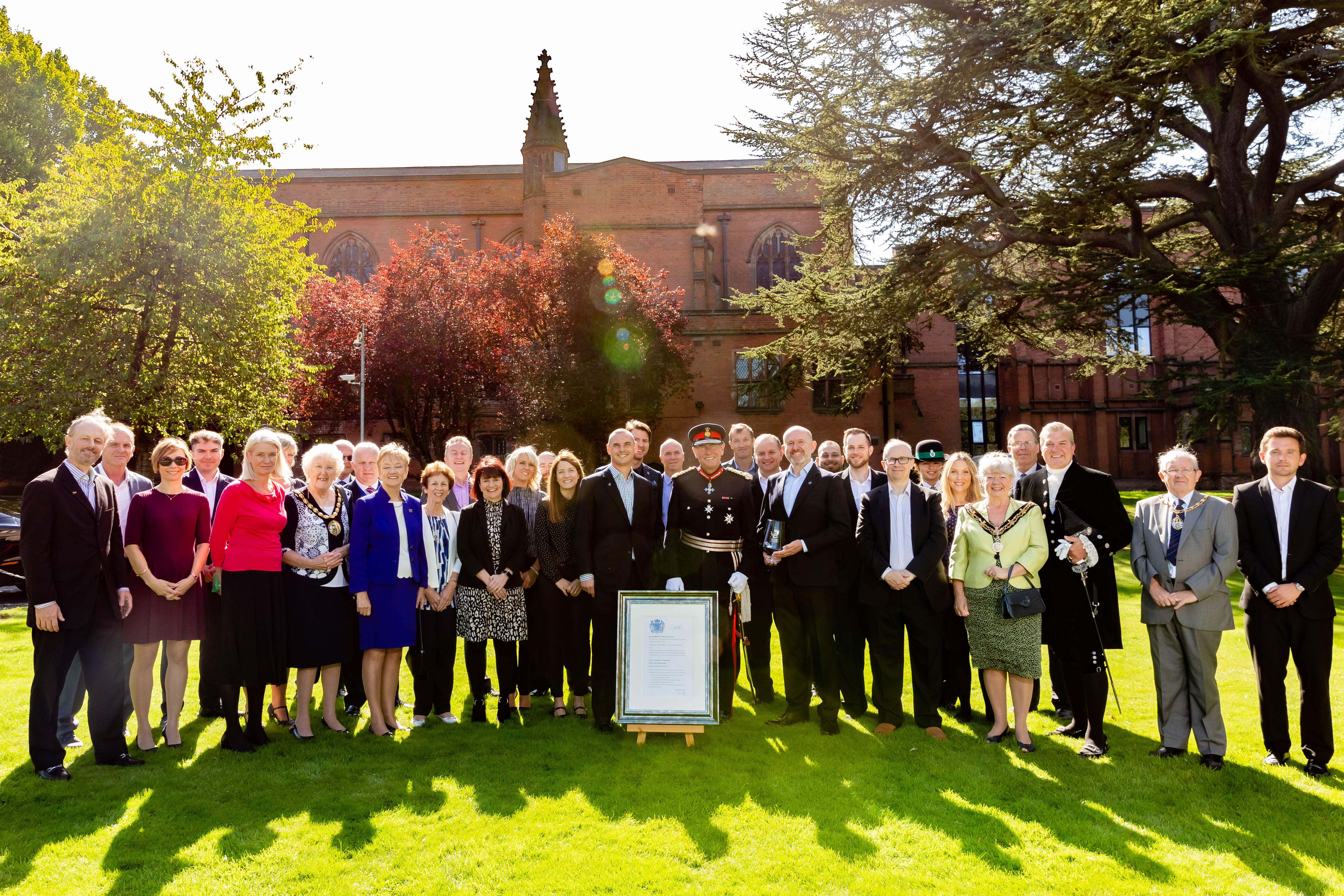 There are more photos from the day here.
And finally…
How well can you draw famous logos?
We enjoyed Logos From Memory, a quiz that tests how well you can draw famous logos—and then shows you the answer. Starbucks' logo is a challenge.
We notice that the green of the Android logo is similar to that of the Conversion Rate Experts logo. If you have a go at drawing our logo from memory (see if you can resist looking at it), send it to us, and we'll publish the best (and the ones that make us laugh).
How much did you like this article?
---
What's your goal today?
1. Hire us to grow your company
We've generated hundreds of millions for our clients, using our unique CRE Methodology™. To discover how we can help grow your business:
Claim your FREE strategy session
2. Learn how to do conversion
Browse hundreds of articles, containing an amazing number of useful tools and techniques. Many readers tell us they have doubled their sales by following the advice in these articles.
Download a free copy of our Amazon #1 best-selling book, Making Websites Win, recommended by Google, Facebook, Microsoft, Moz, Econsultancy, and many more industry leaders. You'll also be subscribed to our email newsletter and notified whenever we publish new articles or have something interesting to share.
Download a free copy of our best-selling book
3. Work for us
If you want to join our team—or if you want to discover why our team members love working for us—then see our "Careers" pages.
4. Contact us
We help businesses worldwide, so get in touch!
---
© 2021 Conversion Rate Experts Limited. All rights reserved.