Tips and tools: DIY sentiment analysis; 102 design-thinking tools; and how to improve autofill for forms
Here are some great resources we have recently shared with one another
(We don't profit from recommending things. We just love sharing things we think you'll appreciate. You can see our other Tips and Tools articles here.)
How to do sentiment analysis in Google Tables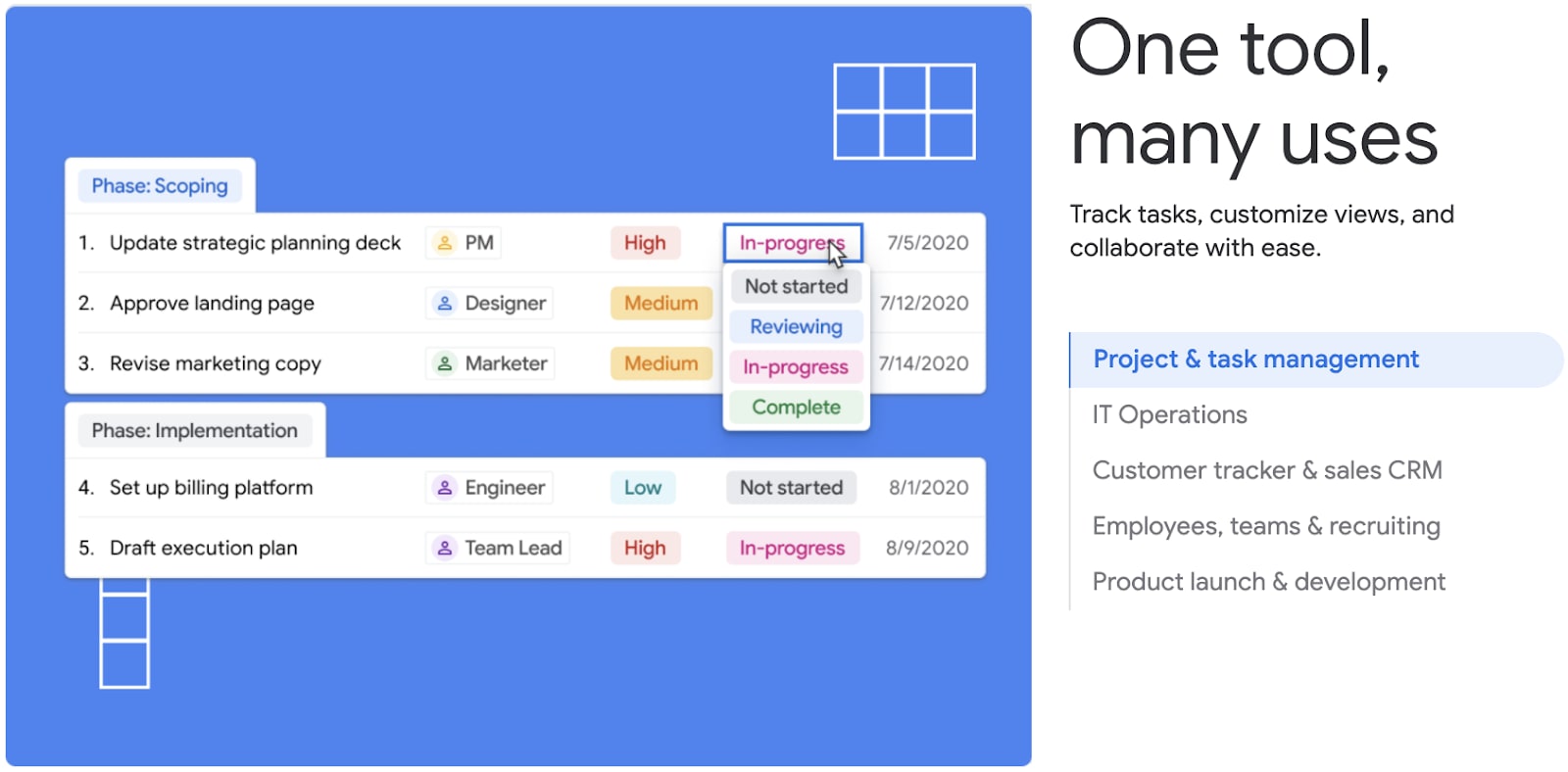 Google has launched Tables, which looks like Airtable. It's currently in beta and available only in the US. Here's Google Sheets expert Ben Collins' description of it. Ben has published a tutorial on how to do sentiment analysis in Google Tables: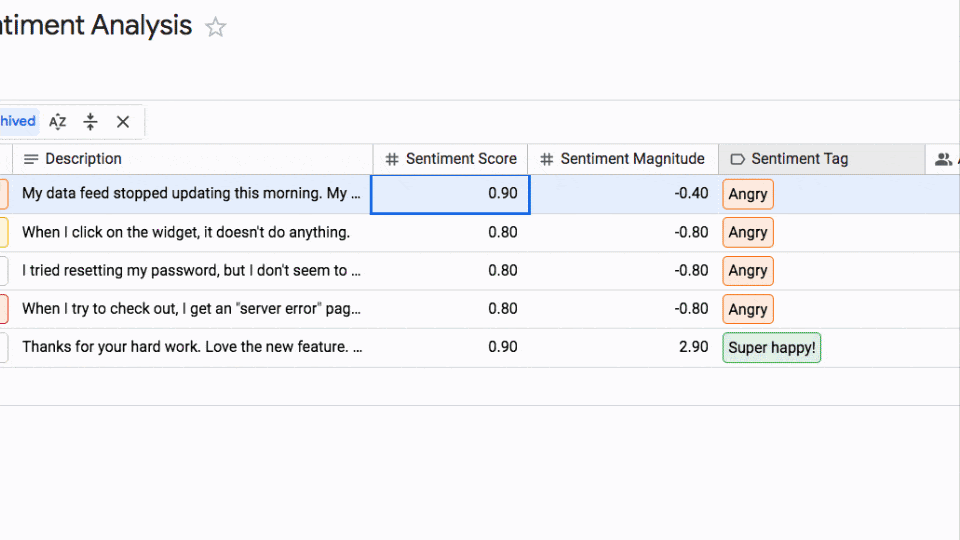 Ensure your cookie notice is on the right side of the law
Many cookie policies still contravene GDPR. Convert.com has a good summary of the impact of analytics and A/B testing after the recent changes to the cookie consent rules. The regulators' guidelines are clearer now than they were in 2018—and are more demanding than many website owners interpreted them to be. Consent must be explicit, not just implied.
Keyboard shortcuts to help you use Google Docs faster
If you use Google Docs' comments feature a lot, the official Keyboard shortcuts for Google Docs can save you a lot of time. However, here's a useful keyboard shortcut that's mysteriously missing from Google's official guide:
If you're processing a Google Doc that contains many comments, then…
To jump from one comment to the next

Hold down Control-Command (Mac) or Ctrl-Alt (Windows) and then type N followed by C (short for "next comment").

To jump back to the previous comment,

Hold down Control-Command (Mac) or Ctrl-Alt (Windows) and then type P followed by C (short for "previous comment").
Curious fact: In German, Ctrl-Alt-Delete is known as "monkey grip" ("Affengriff"), referring to the awkward position the left hand needs to adopt. We find "monkey grip" to be a useful name to remember Ctrl-Alt (Windows) or Control-Command (Mac)—so the above keyword shortcuts become "monkey grip N then C" and "monkey grip P then C."
A toolbox for design thinking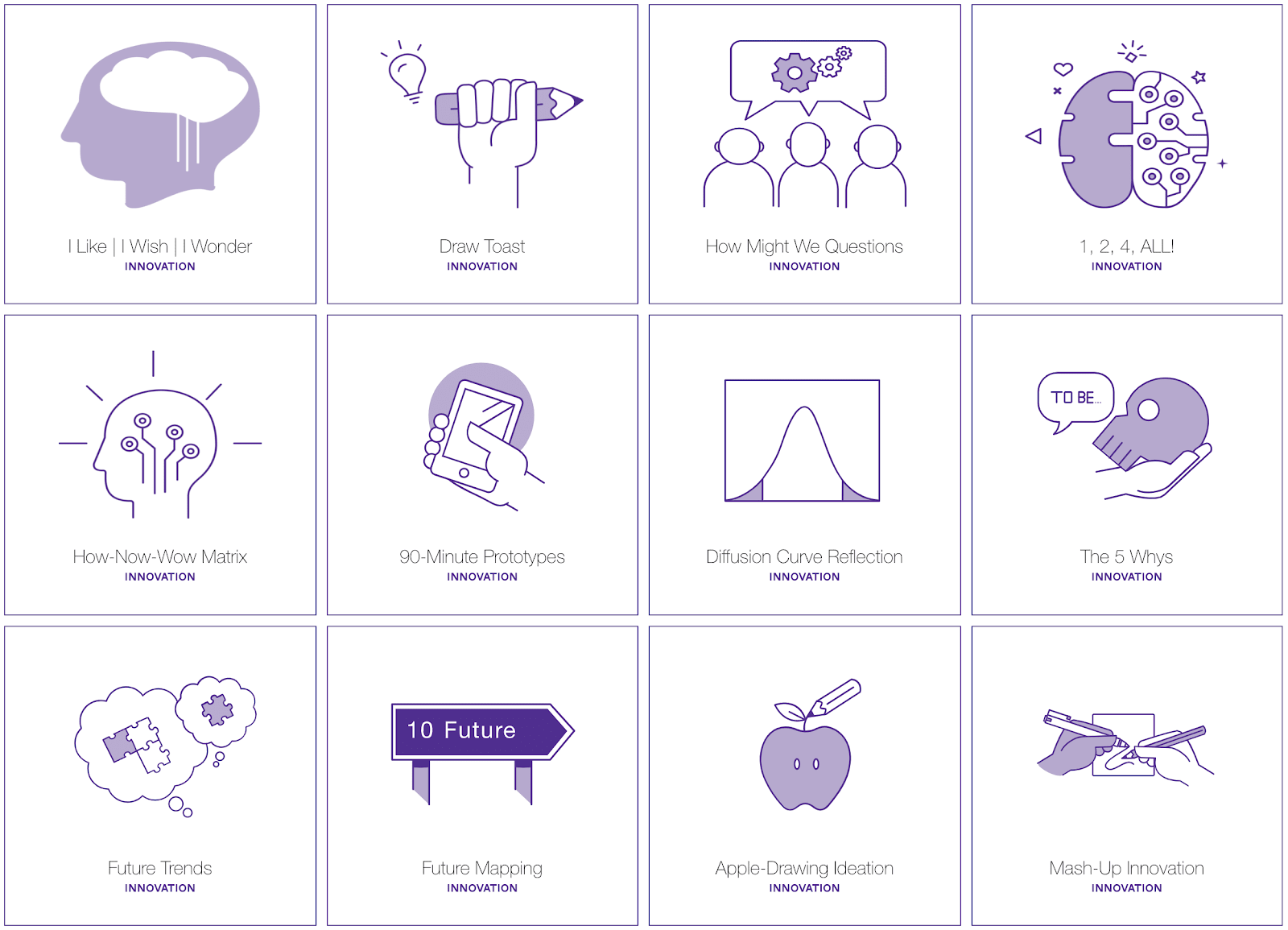 Hyper Island's Design Thinking Toolbox contains many useful tools, techniques, and processes for innovation, collaboration, and self-leadership.
Improve autofill for your forms
You can increase your conversion rate by making your forms easier to use.
eBay might not be your go-to place for UI inspiration, but its article Autofill on Browsers: A Deep Dive contains some excellent advice to improve your forms' autofill functionality.
How to manage all the text you have highlighted over the years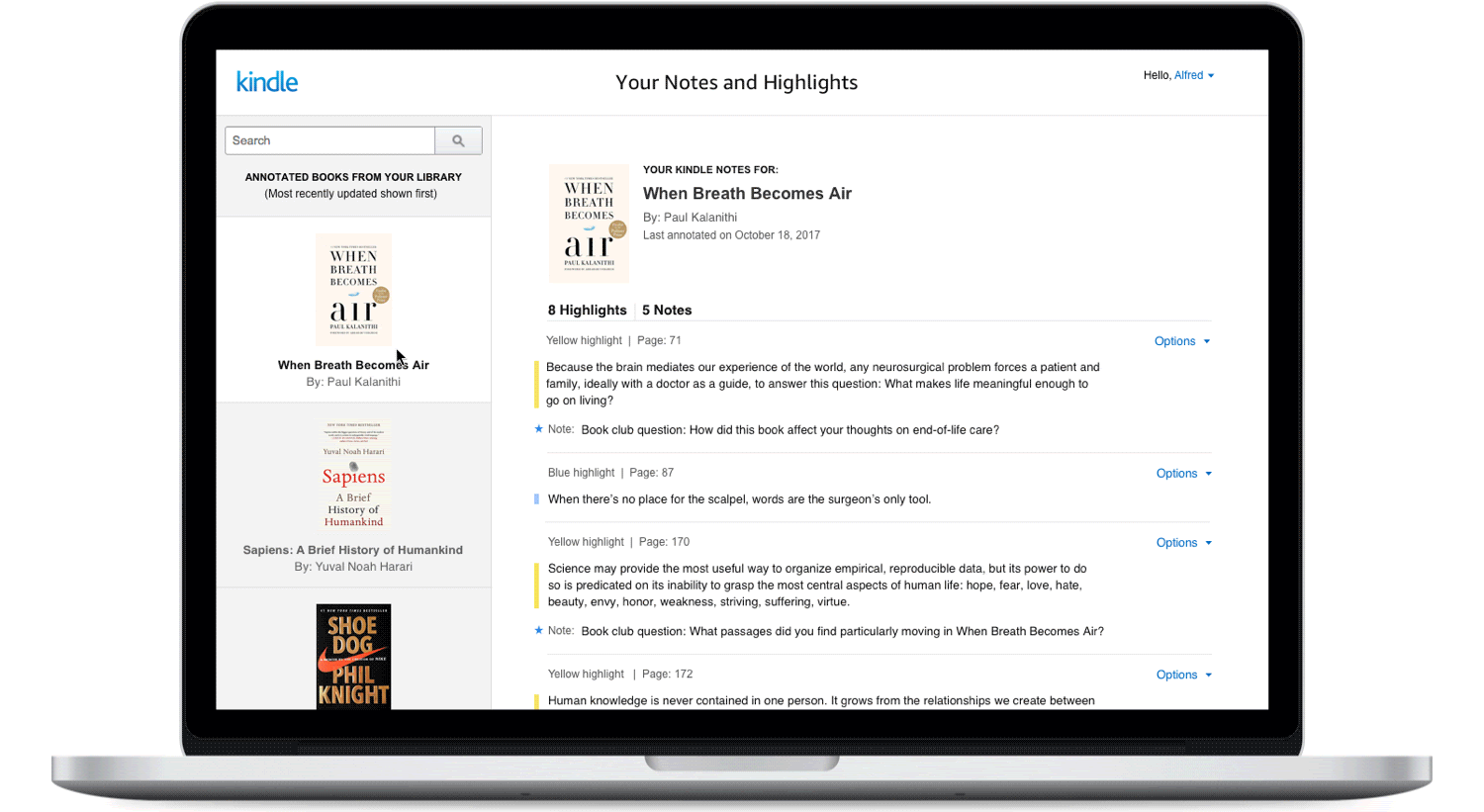 It turns out you can see all your Kindle highlights on one page: your Kindle Notebook page. It can be useful if you want to review your highlights or transfer them elsewhere.
Beyond that, Readwise is a service that acts as a hub for all your highlights—not just Kindle ones. It can import them from Kindle, Apple Books, Instapaper, Pocket, Twitter, and more. The Readwise phone app even lets you take photos of the highlights in your paper books.
Readwise can export the notes into whichever notebook you use. But its killer feature, for us, is spaced repetition. Each day, it shows (or emails) a random selection of five highlights. Seeing them is enjoyable, inspiring, and useful.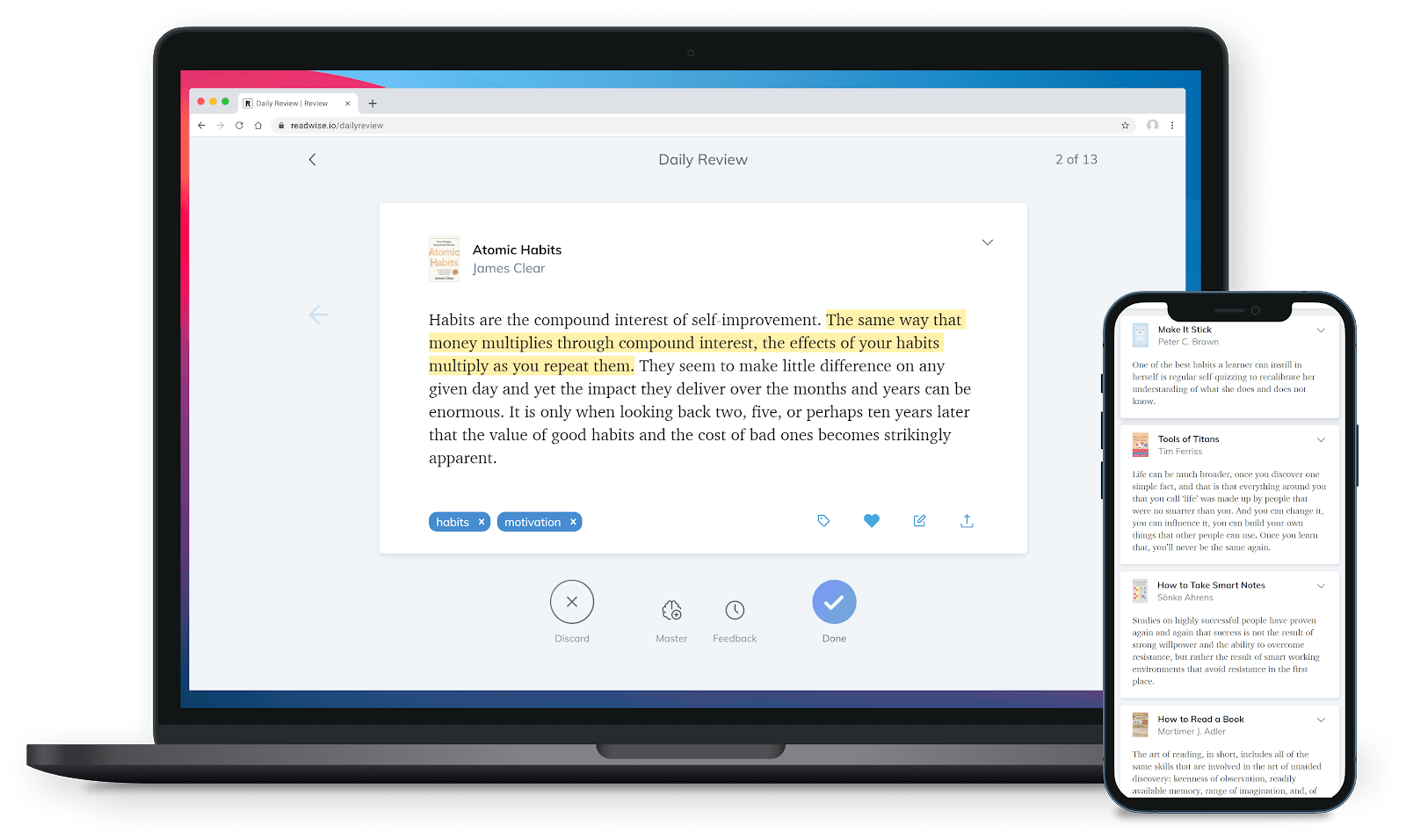 A guide to content marketing
Sequoia published this PDF of tips for content marketing.
News from within Conversion Rate Experts
We generated twice as many leads for CloudShare, a cloud‑computing provider
See the video (or read a transcript of it).
You can see 105 of our testimonials and success stories here.
"Great on Kindle"
Amazon has added our book, Making Websites Win, to its Great on Kindle section, which it describes as "a program to help customers discover high-quality nonfiction eBooks."
Great on Kindle includes some of our favorite business books, so we are delighted that our book has been added to it.
---
What's your goal today?
1. Hire us to grow your company
We've generated hundreds of millions for our clients, using our unique CRE Methodology™. To discover how we can help grow your business:
Schedule your FREE strategy session
2. Learn how to do conversion
Download a free copy of our Amazon #1 best-selling book, Making Websites Win, recommended by Google, Facebook, Microsoft, Moz, Econsultancy, and many more industry leaders. You'll also be subscribed to our email newsletter and notified whenever we publish new articles or have something interesting to share.
Browse hundreds of articles, containing an amazing number of useful tools and techniques. Many readers tell us they have doubled their sales by following the advice in these articles.
Download a free copy of our best-selling book
3. Join our team
If you want to join our team—or discover why our team members love working with us—then see our "Careers" page.
4. Contact us
We help businesses worldwide, so get in touch!
---
© 2023 Conversion Rate Experts Limited. All rights reserved.