Tips and tools: Create awesome forms; make an app from a Google Sheet; become great at drawing; and more…
Here are some great resources we have recently shared with one another
(We don't profit from recommending things. We just love sharing things we think you'll appreciate. You can see our other Tips and Tools articles here.)
Create great-looking forms, quickly, using Typeform's templates
We have recommended the survey tool Typeform before. (In the same article, we also suggested some useful survey questions to use with it.)
We recently revisited Typeform's templates page, and it's much better than we remember it. The templates are divided into the following categories: Surveys & Questionnaires; Lead Generation; Forms; Quizzes; Polls; Invitations; and Creative. They provide a great way to get started with your next form.
Find inspiration in this excellent example of a product selector
Some products are still easier to buy in a physical store rather than online. In ten years, we believe that almost everything will be easier to buy online. The product selector for Brooks' running shoes is not perfect, but we think it's a great glimpse of how technology can outperform the average store assistant.
Create a mobile app from a Google Sheet in five minutes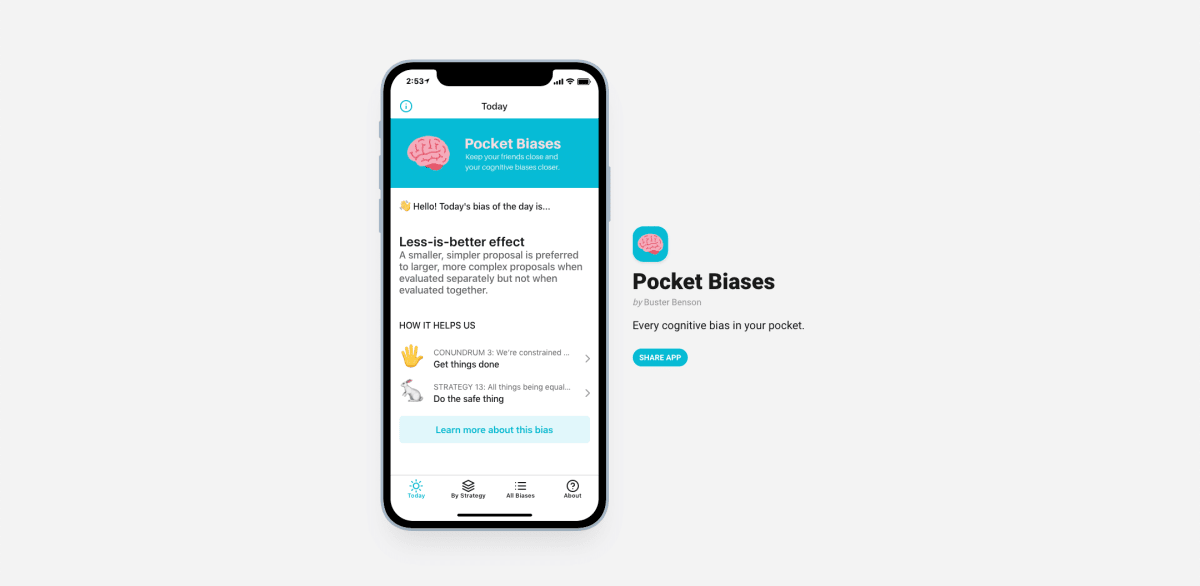 Glide lets you create a mobile app from a Google Sheet in five minutes.
If you can't imagine why you'd want to create an app, browse Glide's list of templates for inspiration.
Keep your laptop screen private using magnetic privacy filters
A privacy filter can make it harder for people nearby to see what's on your computer screen. Many privacy filters attach to the laptop screen using cumbersome clips or adhesive, which we have never liked, so in the past we have just leaned our filters against our screens, rather than attaching them.
We have recently started using filters that have magnetic strips across the top of them, which snap onto the screen (provided the screen bezel is made of a material that's attracted to magnets). We have tried only the TDP screens for 15-inch MacBook Pros, but Amazon sells many similar-looking ones.
How to turn any MP3 into a podcast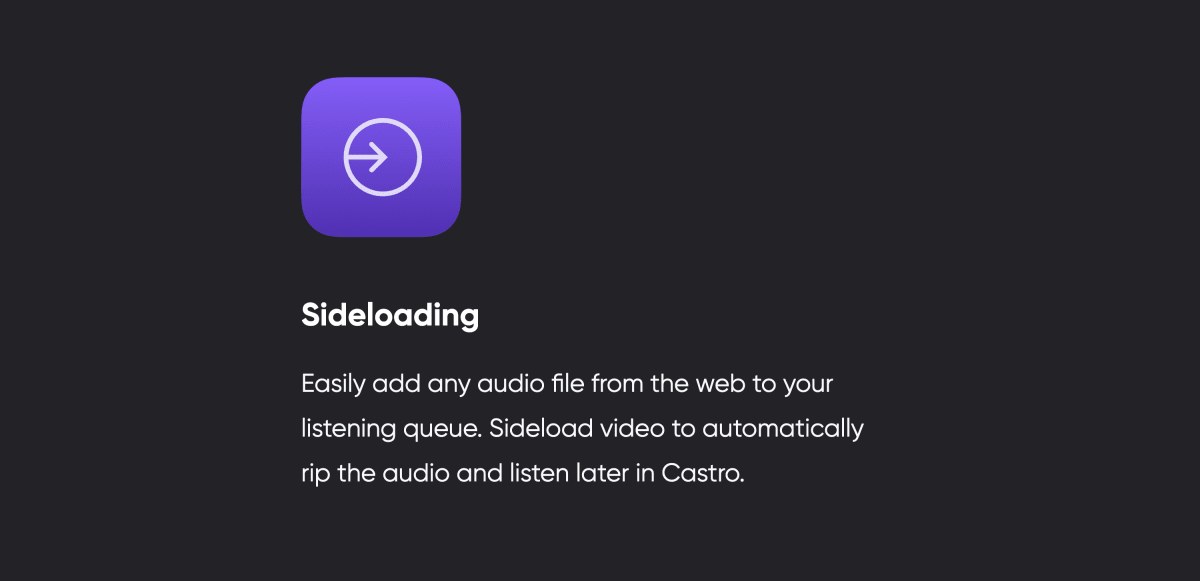 Huffduffer lets you turn MP3s into a podcast feed. For a long time, we wanted to listen to this page of interviews with the entrepreneur Derek Sivers, but they were all in MP3 format. Huffduffer allowed us to convert the MP3s into a personal podcast feed, which we could then listen to offline with our podcast players.
Similarly, Huffduff Video lets you do the same thing with YouTube videos. It extracts the audio from the video, and turns it into a podcast episode.
We then discovered that the monthly-subscription version of the podcast app Castro allows us to do the same thing in a way that's more private.
Use insights from machine learning to lose weight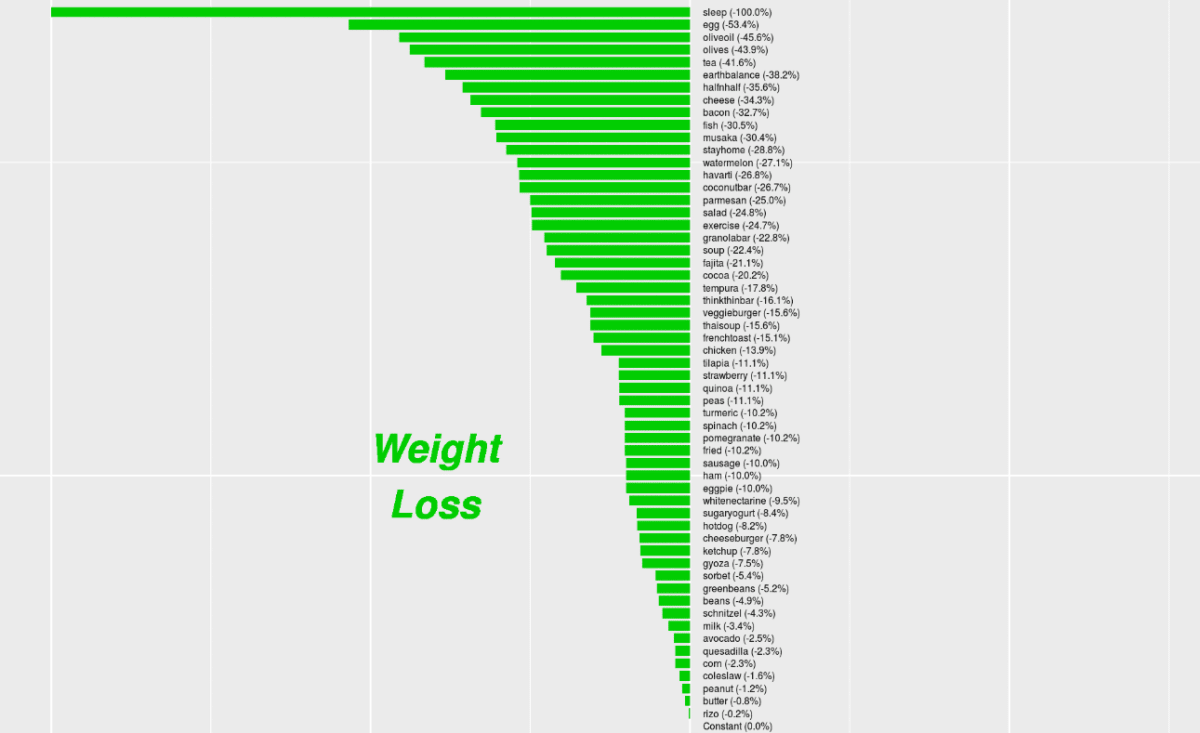 After reading this article by Ariel Faigon, our co-founder Karl lost 22 pounds (10 kg). The article describes how Ariel applied machine learning to understand what was effective in helping him to lose weight.
This glycemic load table came in useful, too.
(Of course, we can't vouch for the healthiness of the advice—or of Karl.)
News from within Conversion Rate Experts
A SaaS success (our 79th client testimonial)
We are excited to have just published a great new testimonial. It's from Jamf, a leading SaaS software solution for mobile-device-management (MDM), helping companies to manage their Apple devices.
See the video (and a transcript of it).
You can see all 106 of our testimonials and success stories here.
Become our next success story
If you'd like us to help you hit your ambitious targets, visit this page to schedule a free strategy session.
Our audiobook is getting great feedback
At first, we weren't sure how well our book, Making Websites Win, would work in audio format—particularly because it contains 119 images, which needed to be described in words.
We have been thrilled at how positive the feedback has been. One listener, Ian Dalton from Flagship Marketing, described it as being "like the hitchhiker's guide to CRO."
If you haven't already got it, you can download it using your existing podcast player.
And finally…
Learn to draw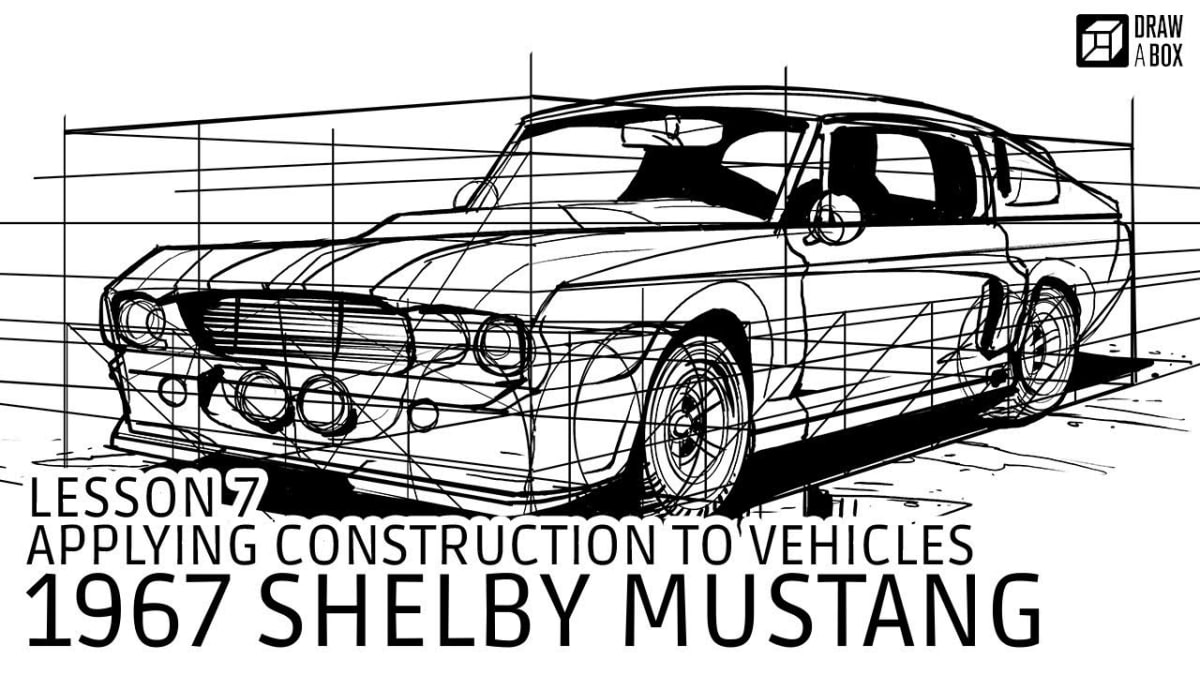 If you have ever fancied learning to draw better, we have discovered a great website called Drawabox, which teaches you the fundamentals—and steers you away from making the most common beginner mistakes.
This video review of Drawabox gives an excellent overview of what it contains and why it works so well.
How much did you like this article?
---
What's your goal today?
1. Hire us to grow your company
We've generated hundreds of millions for our clients, using our unique CRE Methodology™. To discover how we can help grow your business:
Schedule your FREE strategy session
2. Learn how to do conversion
Download a free copy of our Amazon #1 best-selling book, Making Websites Win, recommended by Google, Facebook, Microsoft, Moz, Econsultancy, and many more industry leaders. You'll also be subscribed to our email newsletter and notified whenever we publish new articles or have something interesting to share.
Browse hundreds of articles, containing an amazing number of useful tools and techniques. Many readers tell us they have doubled their sales by following the advice in these articles.
Download a free copy of our best-selling book
3. Join our team
If you want to join our team—or discover why our team members love working with us—then see our "Careers" page.
4. Contact us
We help businesses worldwide, so get in touch!
---
© 2023 Conversion Rate Experts Limited. All rights reserved.