42 great usability-testing tools and resources
Techniques 20–22 of "Tools for UX and CRO: The Ultimate Guide"
This is one of a series of articles. In the first part of the series, we explain why these techniques are the most reliable way to grow hugely any business. The first part also contains an infographic that summarizes the whole series. This article focuses on usability-testing tools, an amazingly effective way to improve your UX and grow your sales.
(None of the links on our website are affiliate links. We're vendor neutral, and we don't profit from recommending technology.)
Technique 20: Running user-tests (to see your pages' shortcomings first-hand)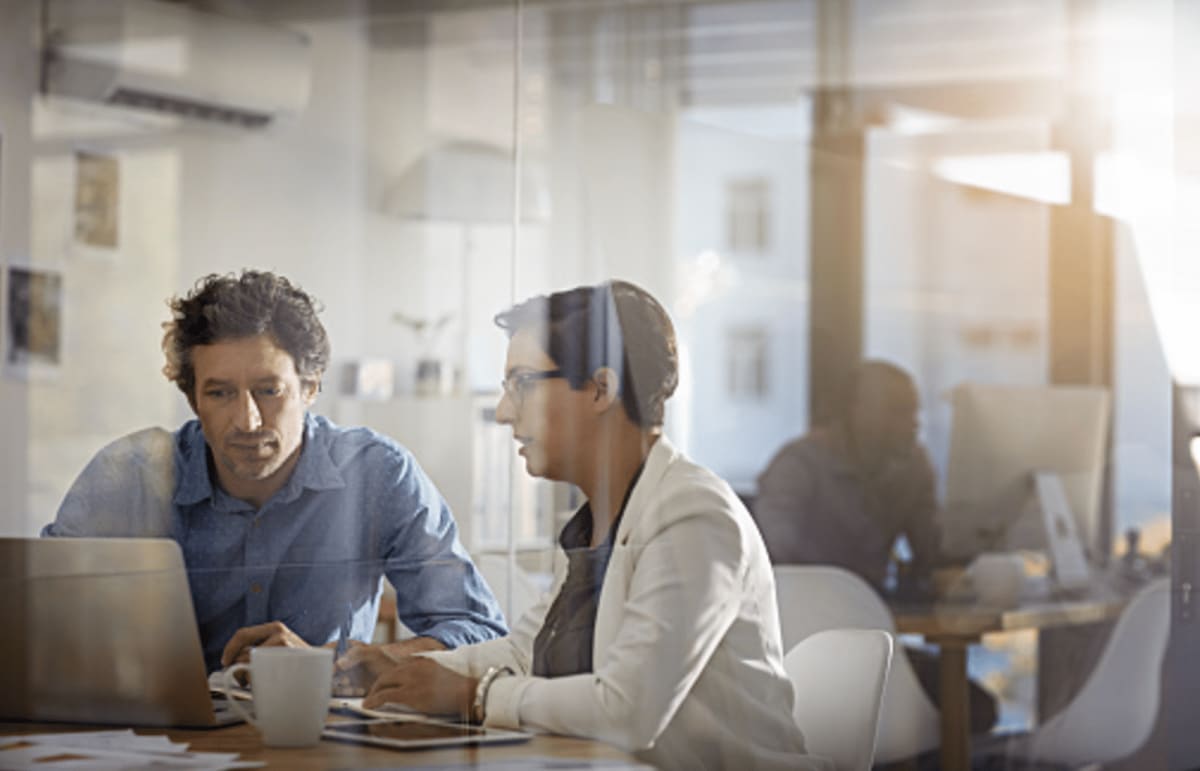 A usability-test—also known as a user-test—involves observing someone using your website and noting any issues that arise. It's not rocket science—in fact, it's mundane—but it's perhaps the most useful technique in this series.
There are several ways to carry out usability-tests. Most involve giving participants a task to carry out, watching them complete it, asking them about their thoughts, and then recording the results for later analysis.
Who should test your website?
Ideally, your usability-testers would be people who represent your target market. However, at first, you'll find that you get great results by testing on whoever's at hand. Those people sitting near you right now, they'll do. Or a family member. Once you sense that you're getting diminishing returns, start to look for usability-testers who are from the product's target market.
Perhaps counter-intuitively, you tend to learn more from users who aren't web-savvy, rather than people who are technical. Techies tend to be better at coping with pages that contain errors, whereas other users are more easily derailed.
It can be surprisingly effective to carry out what we call retrospective moderated user-tests, in which you contact someone who has just completed your website's goal (e.g., made a purchase), and ask them if they'd be willing to retrace their steps. Such people are, by definition, qualified, and they have recently gone through all of the thought processes required to make a sale. Take notes as they show you the path they took through your funnel, and ask them to describe what they thought at each stage. They tend to be excellent at recalling the hoops they had to jump through and the obstacles at which they nearly fell.
How to carry out a user-test
During the test, encourage criticism. The participant needs to know that you won't take the criticism personally, so we sometimes find it helps to pretend that the website was designed by someone else, and that we aren't happy with it. That way, the user feels expected to criticize it.
Describe to users the scenario, the task you'd like them to complete, and—if they aren't from your exact target market—anything they need to imagine:
Do they need to pretend they are someone else? For example, if you were working on the website of a car manufacturer, you might say to the test participant, "Imagine that you owned a car made by [company]."
Do they need to pretend they are in a particular situation? For example, you may need to say "Imagine that you are an existing customer and your car has broken down."
Set them a goal. You may choose to set the goal in general terms or specifically, depending on whether you want to exclude certain possibilities:

To consider all possibilities, you may state the goal implicitly: "Imagine that your car has broken down. What would you do next?" (In one of the first user-tests we ever carried out, the user, to our surprise, asked for a Yellow Pages, and didn't even consider using a computer.)
To be more specific, you may choose to state the goal explicitly: "How would you get your car repaired?"
You may choose to state the goal specifically: "Assume you have typed [search terms] into Google and clicked on the first search result. You arrive on this page. How would you find the location of your nearest repair center?"
Then, tell them that you'll stay quiet and watch. Once they have started the task, try to refrain from helping. You want the visit to be as natural as possible. At times, this will mean you have to resist the urge to help.
During the tests, take notes. You'll soon have a huge list of ideas for improving your website. Most tests provide something worthwhile, and it's rare to go more than three tests without getting an idea that's so important you'll want to stop everything until it's implemented.
Steve Krug's website has a useful script [Word doc] for carrying out user-tests. Steve Krug is the author of a great book called Don't Make Me Think. His script was designed for user-tests in labs, so you can ignore the references to microphones and screen recordings.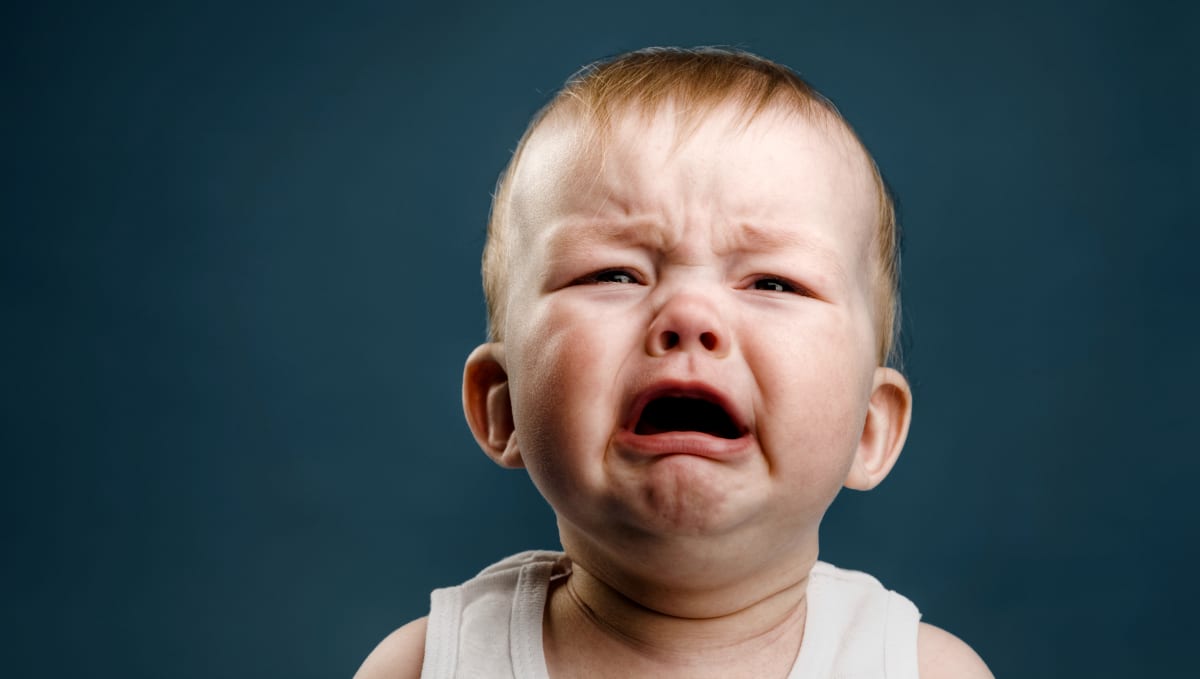 Tools we often use for this
The following tools allow you to carry out unmoderated remote user-tests. You select the type of users that you'd like to participate (it helps to have users who are as similar as possible to your website's visitors). Then you write the activity that you'd like the users to carry out. After a delay, usually of a few hours, you start to receive videos of users carrying out the task. The following services provide low-cost ways of outsourcing user-testing: Userlytics, WhatUsersDo, TryMyUI (mobile-friendly), Lookback (mobile-friendly) and Userbrain. UserTesting.com (mobile-friendly) provides similar services aimed at enterprises. Watchsend is for iPhone apps. UsersThink is a low-cost alternative that provides written reports instead of videos.
Screen-capture software
You can use one of the following to capture your screen during a user-test: Camtasia, ScreenFlow, Jing, Morae, Silverback (which we've found to be crashy) and UX Recorder (for iOS websites).
Other tools and services for usability and user-testing
Whichever tools and services you use, we highly recommend that the people who create the pages should carry out at least a few tests. By testing in-person, you can ask questions to the users. You can even propose solutions to their objections, and collaborate with them on the solutions.
We talk more about user-testing in our article "How to eliminate the usability problems that stifle your growth."
Technique 21: Using eye tracking (to identify where your visitors are looking)
Just because something is on your page doesn't mean that anyone looks at it. While your users are participating in user-tests, you can track their eye movements using an eye-tracking apparatus.

Eye tracking is great for understanding how users look at webpages. The data from a browsing session can be converted into a movie of the user's eye movements, or displayed as a static chart like a heat map or movement map.
Professional eye-tracking hardware tends to cost thousands of dollars. However, a service called LookTracker allows you to get professional eye-tracking reports on demand. The LookTracker service works much like the user-testing tools mentioned above. EyesDecide provides a similar service, but the eye-tracking reports are gathered via the users' webcams.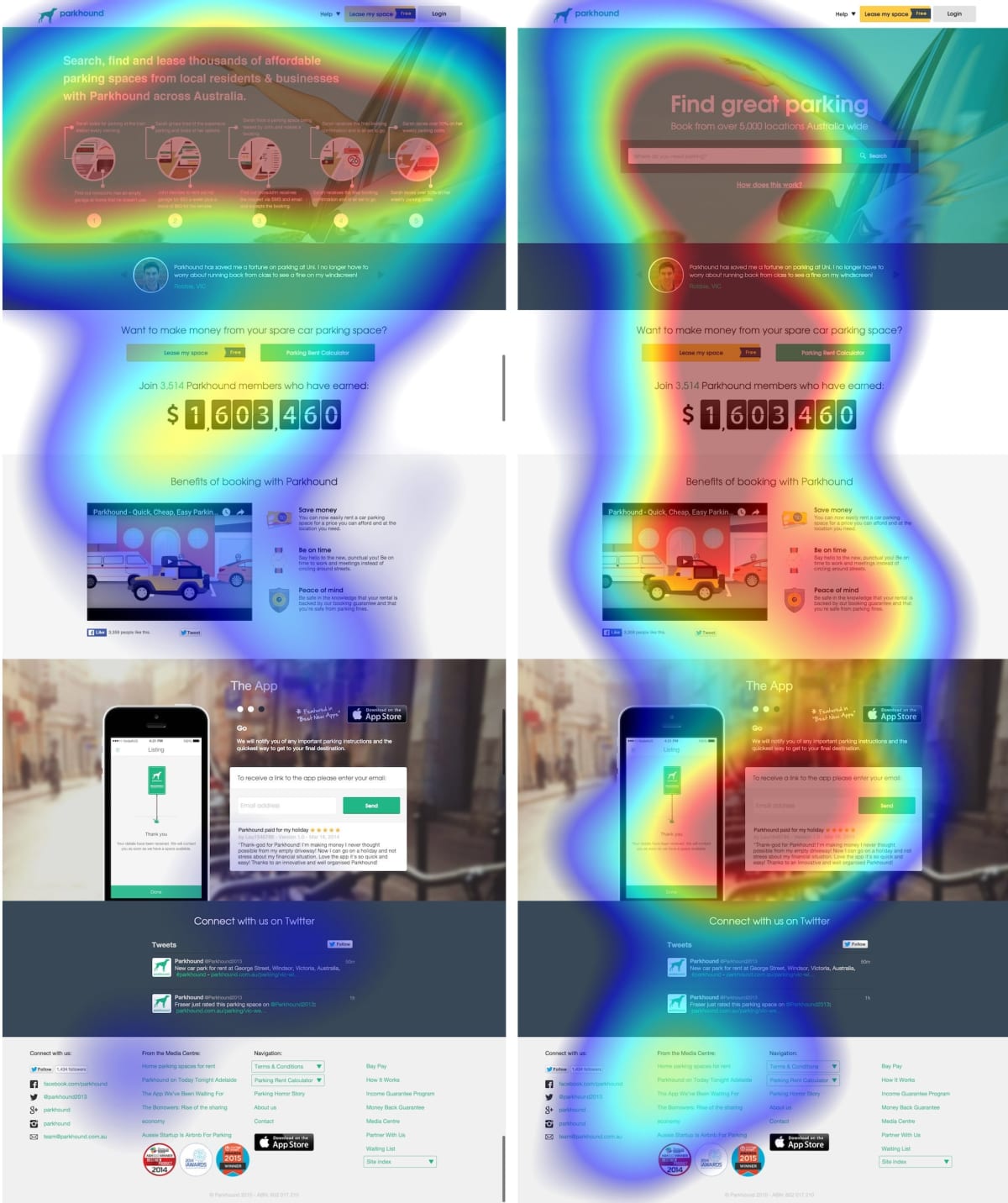 EyeQuant and Feng Gui use a computer algorithm to predict your visitors' eye tracking, based on the contrast and layout of the page elements.
Technique 22: Using pop-up surveys (to recruit participants for your user-tests)
Once you have fixed the more obvious problems with your website, it's time to carry out some user-tests on qualified prospects—that is, people who actually visit your website.
A software platform called Ethnio provides an easy way of recruiting people for user-tests. In this section, we'll describe its features. Hotjar (mobile-friendly) has this feature too, and you could probably create the same functionality using a combination of other tools.
Once Ethnio is installed on your website, you can use it to easily display a pop-up survey that asks your visitors if they'd like to participate in a user-test. You can target the survey to specific types of visitors—for example, those who use a particular browser or are in a specific geolocation. You can design the survey to ask questions that will help you to determine whether you want to interview the person. For example, you may ask them why they visited your site and whether this is their first visit.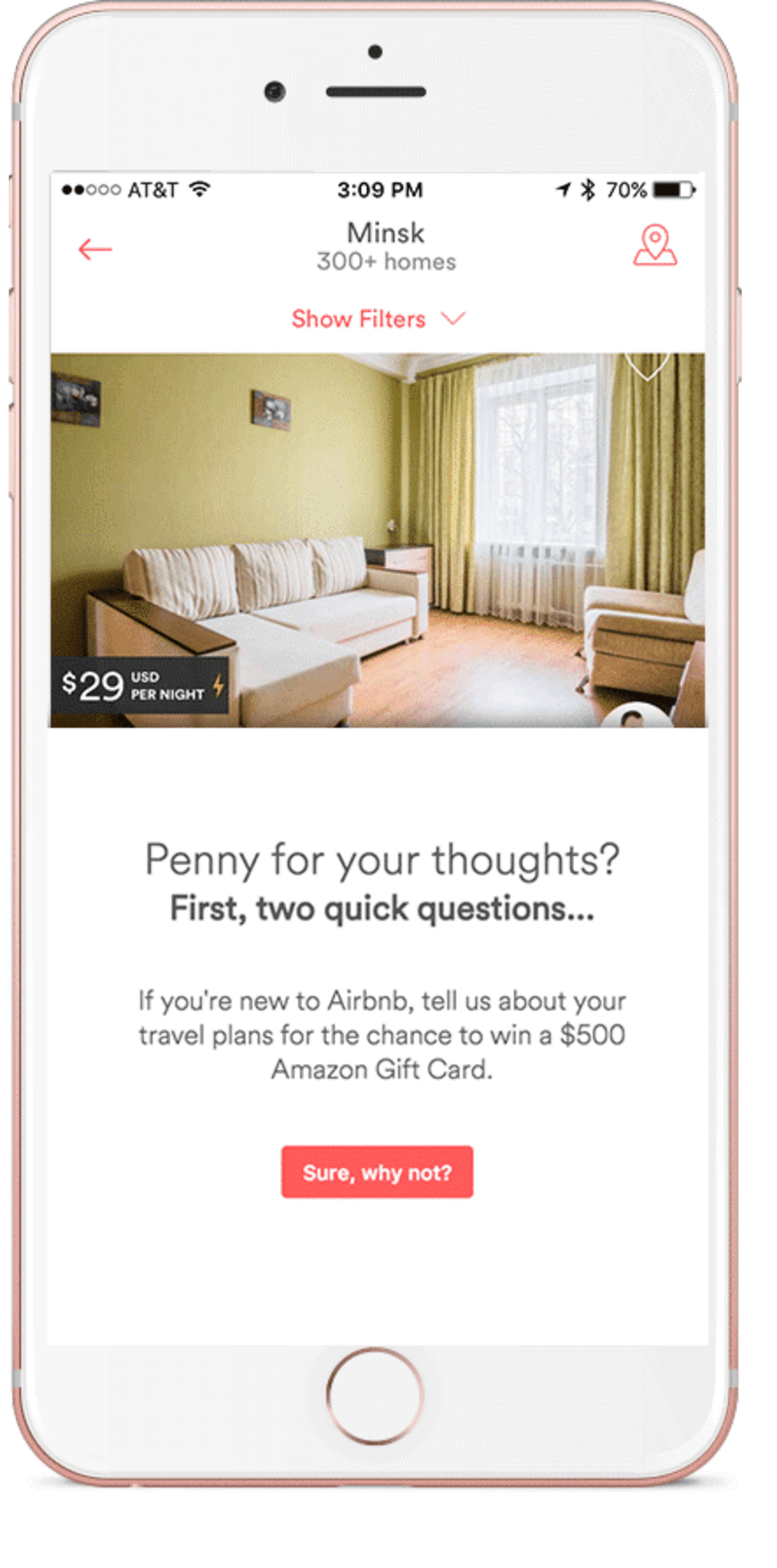 To incentivize people for participating in your tests, you'll probably need to offer a reward. We like to reward people with gift cards from Amazon.com, because they are quick to send and they require only the recipient's email address. Also, visitors instantly recognize them as being valuable—they're clearly not some sneaky voucher that's full of weasel clauses and restrictions. With an incentive, about 5% of visitors tend to respond, though this varies greatly from industry to industry.
People's willingness to participate in user-tests depends on which type of market you're in; visitors to some types of website—such as financial services or health issues—tend to be reluctant to start a conversation. In other markets, visitors love to get involved.
Once visitors have completed the survey, their details appear in a table in Ethnio's or Hotjar's interface. You can then decide whether you'd like to carry out a user-test with them.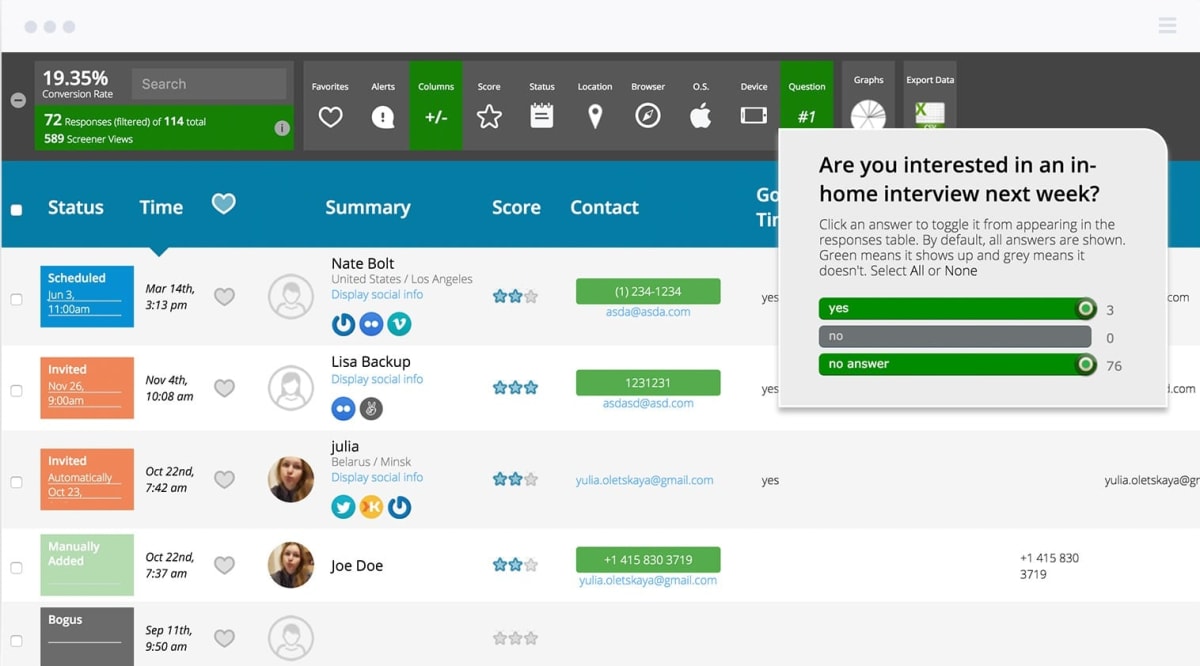 You can interview them however you like—by phone (with screen-sharing software such as join.me, Zoom, GoToMeeting) or in person. Ethnio can also help you to set up the call.
Bear in mind that the people who want to be interviewed are self-selecting; they don't necessarily represent your average visitor. In particular, they may be more time-rich and cash-poor than your average visitor. However, they still tend to be much more qualified than your average user-testing participant.
It can help to record the phone call. To do so, you'll need to get the user's permission.
Ethnio provides a great sample script to use when interviewing visitors.
This article is one of a series that began with an infographic here. The next part is here.
How much did you like this article?
---
What's your goal today?
1. Hire us to grow your company
We've generated hundreds of millions for our clients, using our unique CRE Methodology™. To discover how we can help grow your business:
Schedule your FREE strategy session
2. Learn how to do conversion
Download a free copy of our Amazon #1 best-selling book, Making Websites Win, recommended by Google, Facebook, Microsoft, Moz, Econsultancy, and many more industry leaders. You'll also be subscribed to our email newsletter and notified whenever we publish new articles or have something interesting to share.
Browse hundreds of articles, containing an amazing number of useful tools and techniques. Many readers tell us they have doubled their sales by following the advice in these articles.
Download a free copy of our best-selling book
3. Join our team
If you want to join our team—or discover why our team members love working with us—then see our "Careers" page.
4. Contact us
We help businesses worldwide, so get in touch!
---
© 2023 Conversion Rate Experts Limited. All rights reserved.