Tips and tools: 10,000ft views of behavioral science, business KPIs, and cognitive bias
Published: June 2023
Here are some great resources we have recently shared with one another
(We don't profit from recommending things. We just love sharing things we think you'll appreciate. You can see our other Tips and Tools articles here.)
87 insights from behavioral science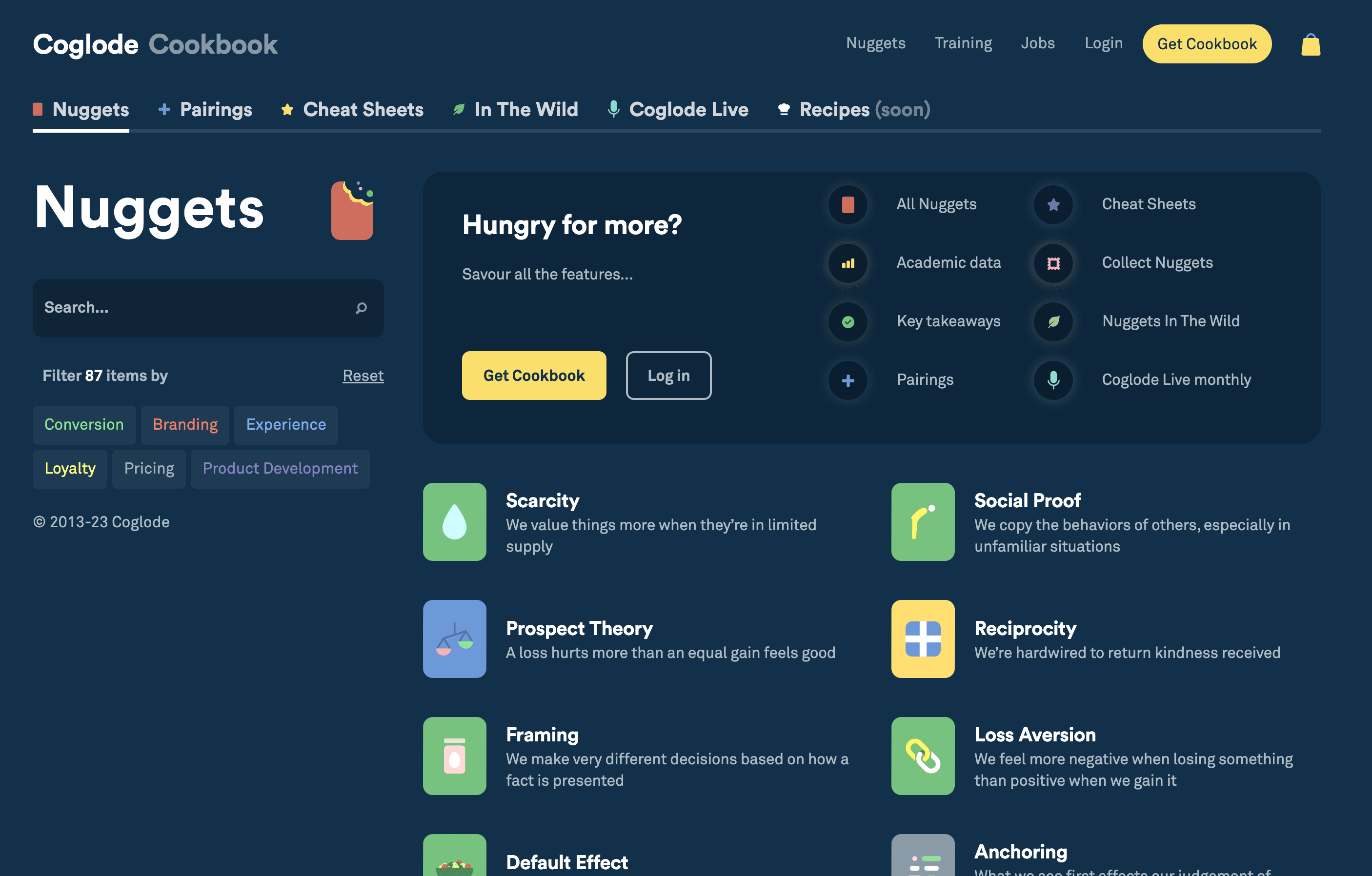 Many of the best businesses (and people) we know share a common trait. They are fascinated by human behavior.
The Coglode Cookbook distills behavioral science into easy insights and backs them up with examples and relevant studies. Dive in.
A no-place-to-hide method for building Key Performance Indicators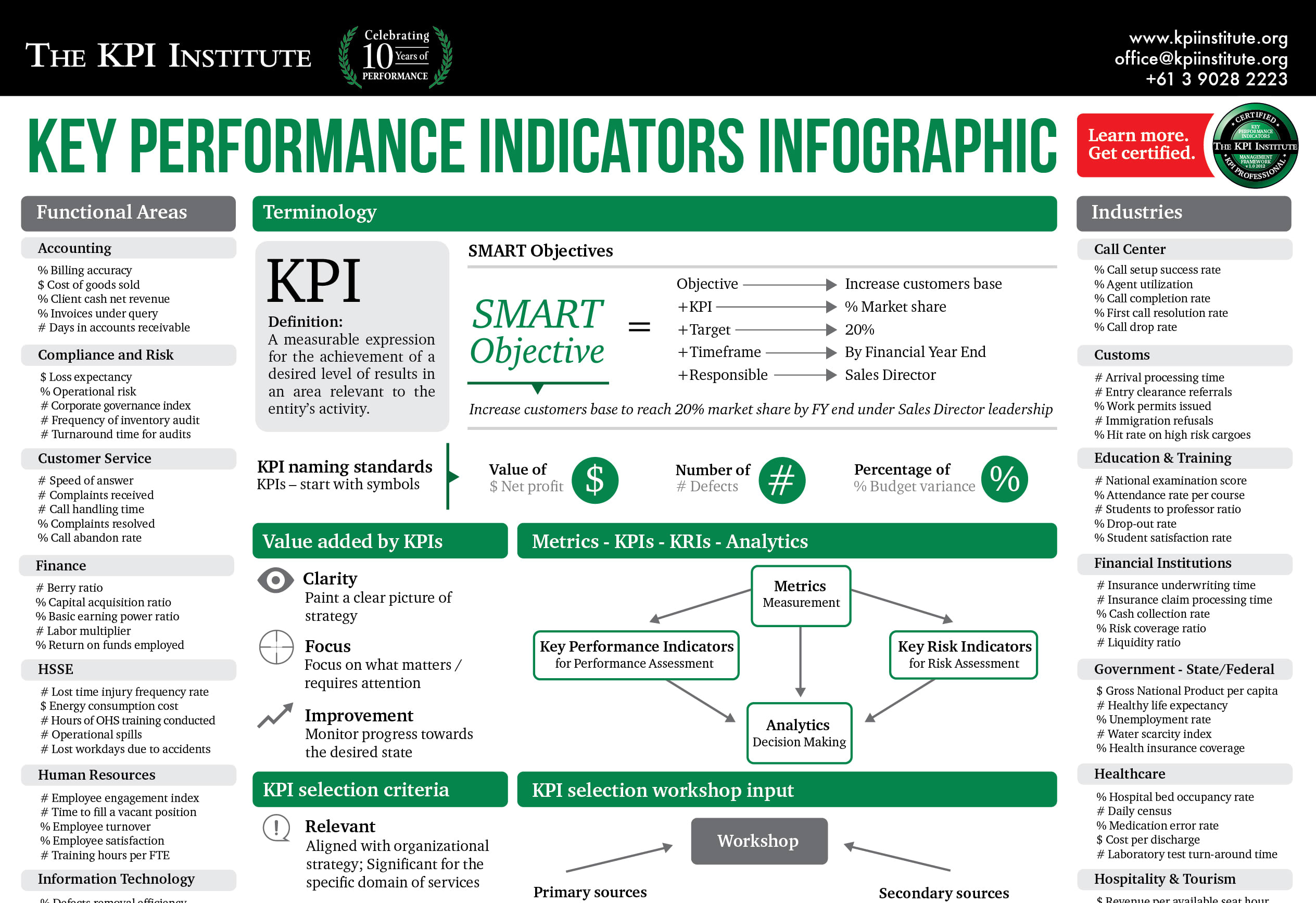 We applaud the brutal elegant simplicity of The KPI Institute's Smart Objective—but their infographic has plenty more worth digesting. If your business doesn't have clear KPIs, it is an easy place to start the conversation.
(Our most successful clients measure the things that matter and work to optimize them.)
50 cognitive biases on one infographic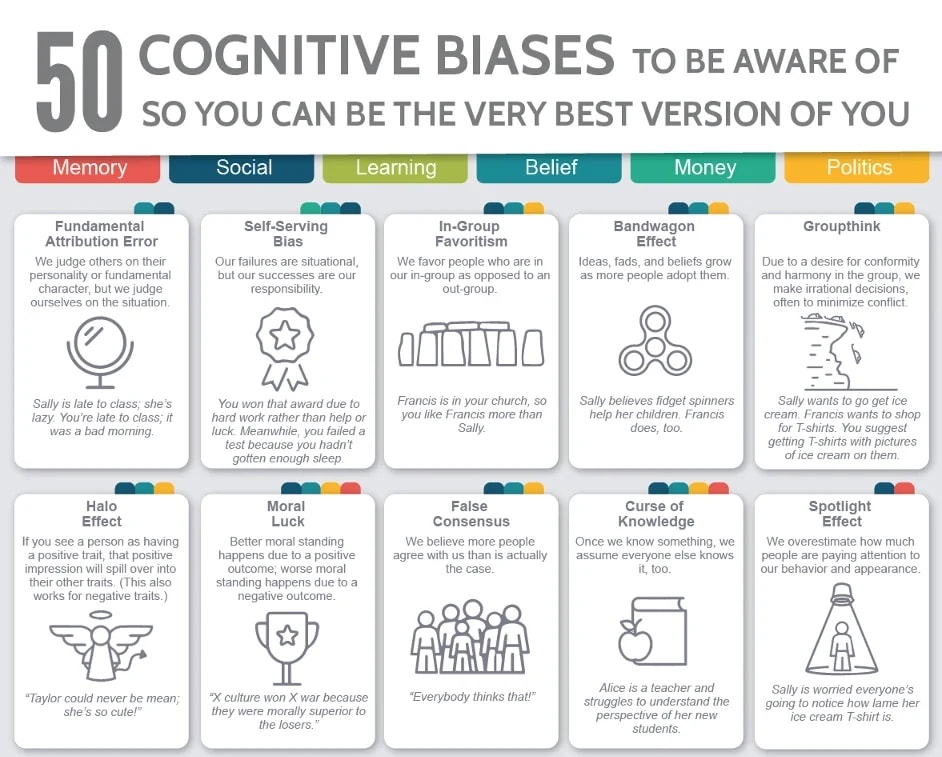 We all know that bias is something that other people suffer from, but if you want to self-diagnose, check out the infographic of 50 cognitive biases from TitleMax.
We particularly enjoyed how they chose to end their list.
An old favorite on mental models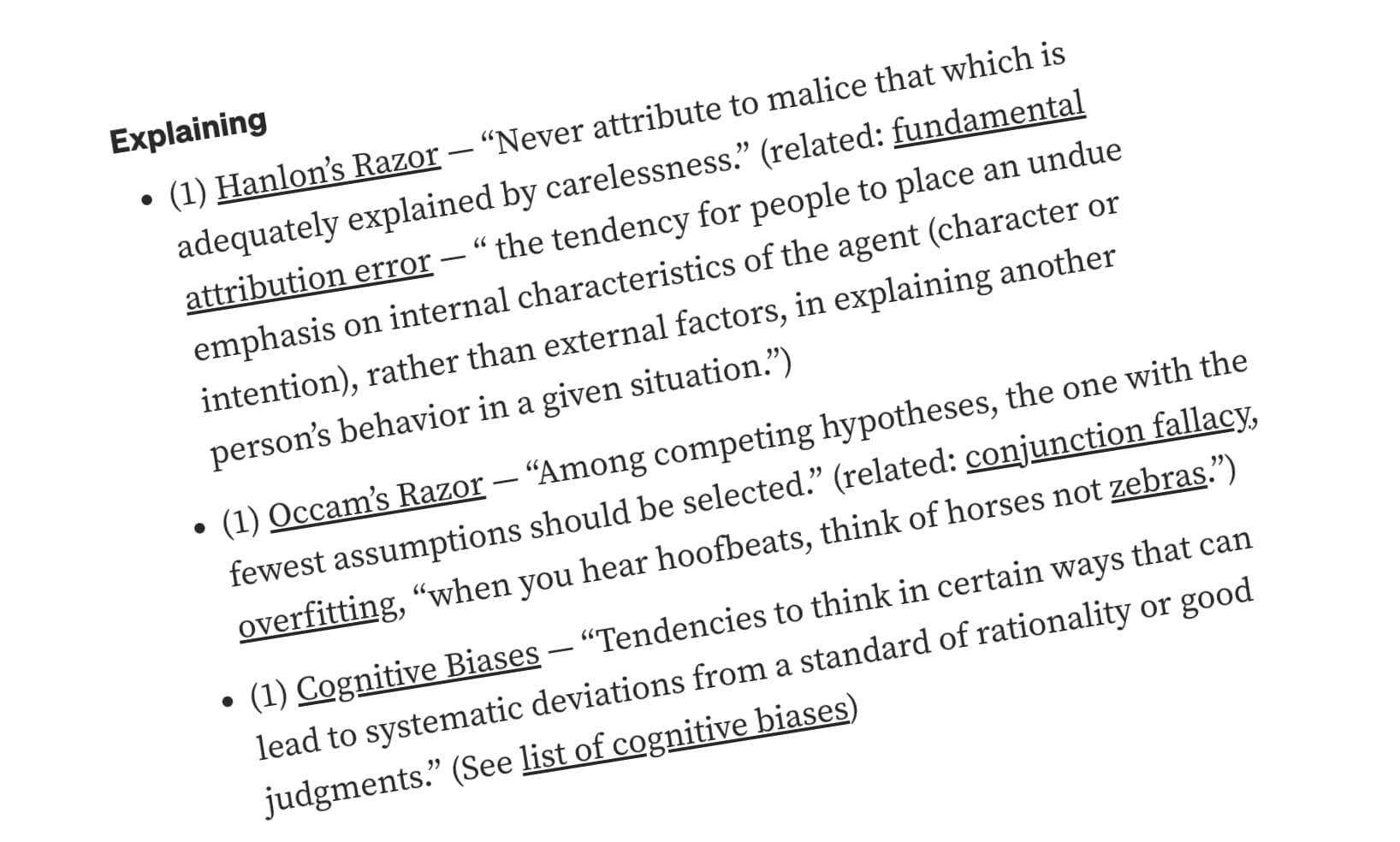 In the spirit of zooming out on topics, we're re-recommending Gabriel Weinberg's fantastic post—Mental Models I Find Repeatedly Useful.
There's so much here that it's worth taking the time and spacing out your reading. Fortunately, Weinberg—also the founder of DuckDuckGo—has broken the list into scannable sections that include marketing, strategizing, and negotiation.
The post goes wider than your average list of mental models. We particularly enjoyed entries like the following:
Luck Surface Area — "When you do something you're excited about you will naturally pull others into your orbit. And the more people with whom you share your passion, the more who will be pulled into your orbit."
We agree.
At Conversion Rate Experts, we've freely published our best thinking and resources since 2006. If you have a recommendation to share, let us know.
---
What's your goal today?
1. Hire us to grow your company
We've generated hundreds of millions for our clients, using our unique CRE Methodology™. To discover how we can help grow your business:
Schedule your FREE strategy session
2. Learn how to do conversion
Download a free copy of our Amazon #1 best-selling book, Making Websites Win, recommended by Google, Facebook, Microsoft, Moz, Econsultancy, and many more industry leaders. You'll also be subscribed to our email newsletter and notified whenever we publish new articles or have something interesting to share.
Browse hundreds of articles, containing an amazing number of useful tools and techniques. Many readers tell us they have doubled their sales by following the advice in these articles.
Download a free copy of our best-selling book
3. Join our team
If you want to join our team—or discover why our team members love working with us—then see our "Careers" page.
4. Contact us
We help businesses worldwide, so get in touch!
---
© 2023 Conversion Rate Experts Limited. All rights reserved.